At BCN3D, we are dedicated to helping the global community address the COVID-19 epidemic. For the last six weeks, we have been working closely with healthcare providers, government organizations, and our network of professionals and volunteers to design, produce and distribute parts that have been adopted by a wide range of healthcare professionals in over 50 medical centers all over Spain.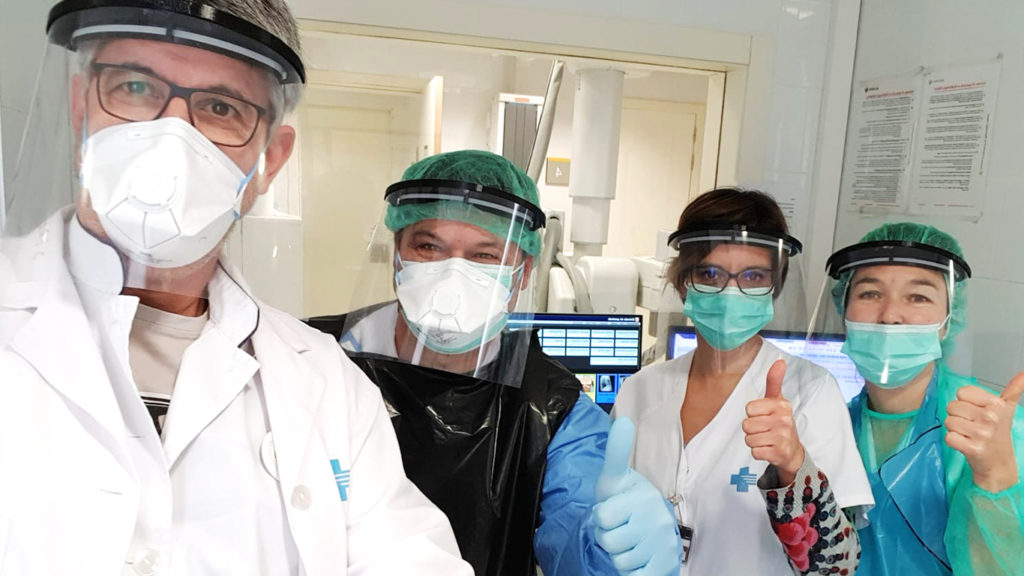 Our main goal was to help these professionals stay safe and comfortable by providing basic protective materials so that they would count on the best conditions to focus on their invaluable work.
As of today, with over 4,200 units delivered and many other actors stepping in to provide long-term solutions through large-scale fabrication methods, we believe that the time has come for us to step aside this first line of production. We will not stop working on new solutions to address this global crisis, but our focus will switch towards research projects – therefore, we will not be taking new requests for protective face shields.
We will come through this global crisis together!
+4200 units shipped
Thank you!
Thanks to the involvement from the staff at BCN3D, as well as the local community in the Castelldefels area, plus more than 400 volunteers from all corners of the world who offered to contribute by 3D printing parts for the protective face shields, we have been able to reach dozens of hospitals, health centers, nursing homes and pharmacies all over Spain, helping those professionals on the battlefront to stay safe while performing their essential labor.
Read the full story of the Here to Help project
Do you still need parts for your medical center?
Are you a healthcare professional? Do you work at a hospital, health center, or nursing home? Do you need protection for you and your team so you can keep working on helping others in a safe and comfortable way?
Get in touch with our sister initiative 3Dcovid19.tech, and they will do their best to meet your needs and send a shipment your way as soon as possible!
Who has been receiving these parts?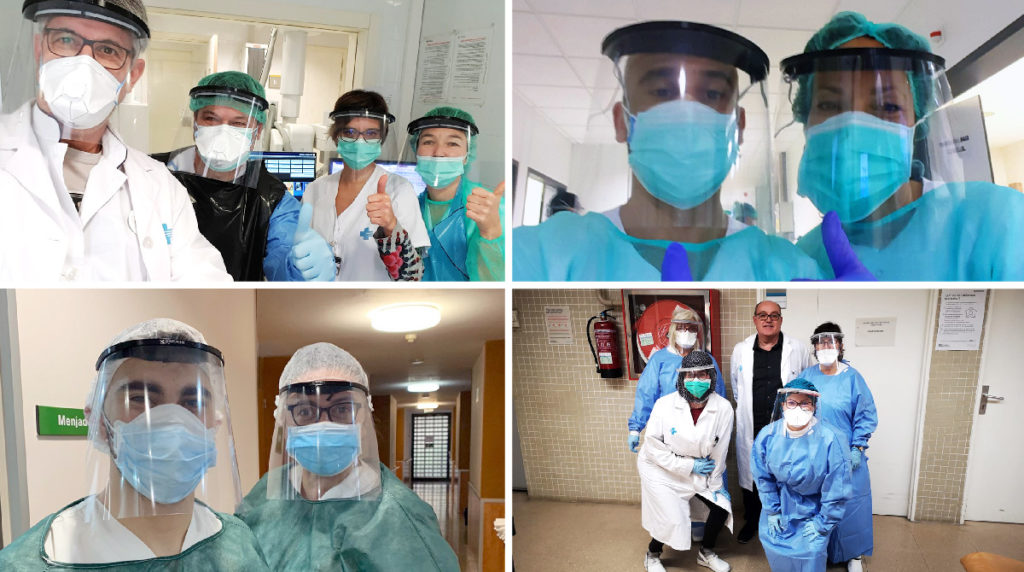 Disclaimer
The protective face shields developed by the BCN3D team have not been tested by the sanitary authorities or officially validated for clinical use. They have been created as a rapid response effort to support healthcare facilities with shortages of medical-grade face masks. The face shields were designed to provide facial protection against the virus.