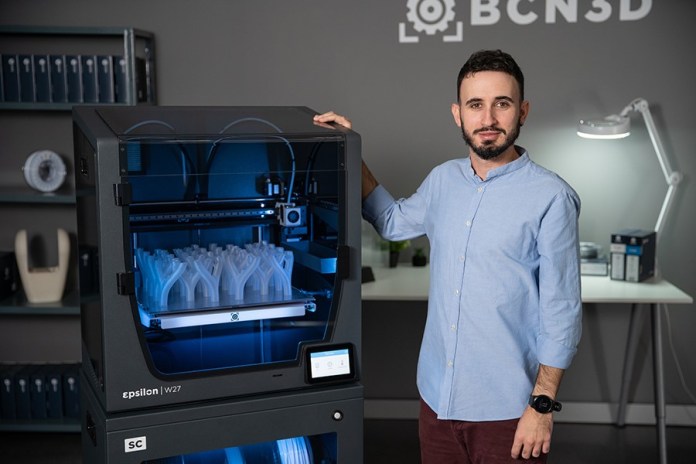 Barcelona Three Dimensional Printers Technologies (BCN3D) is one of the leading manufacturers and distributors of 3D printing solutions in the world. Its advanced technology, together with its great potential as a company, has meant that this SME has recently managed to raise 2.8 million in a round led by the CDTI and an investment fund from the Mondragón industrial group.
BCN3D was born in the CIM-UPC technology center , linked to the Polytechnic University of Catalonia , with the aim of developing various manufacturing techniques, including 3D Printing.
Xavier Martinez Faneca , CEO of the company, assures us that innovation has been, since its inception, a determining factor for the growth of this SME: "In 2012 we started a small business unit dedicated to selling small 3D printing machines. Later, we generated our own product and began to sell all over the world. This commercial success encouraged us to establish, five years later, Barcelona Three Dimensional Printers as a technology company in a truly innovative sector. Our goal is to help users so that they can materialize their ideas by providing an easy-to-use platform ".
Competitive advantages
There are numerous advantages that this printing system provides. In addition to its versatility and speed, it reduces costs throughout the process.
"Our printers are characterized by being robust, efficient, versatile and adaptable to each demand because, above all, they must satisfy the needs of individuals and companies that want to obtain very different objects and products. In addition, they have a very intuitive user interface and software that facilitate the needs of each client and make us competitive in the market ".
In recent years BCN3D has expanded its portfolio of printers to adapt to the designs and products demanded in sectors as diverse as manufacturing, education, healthcare, industrial design and construction, among others.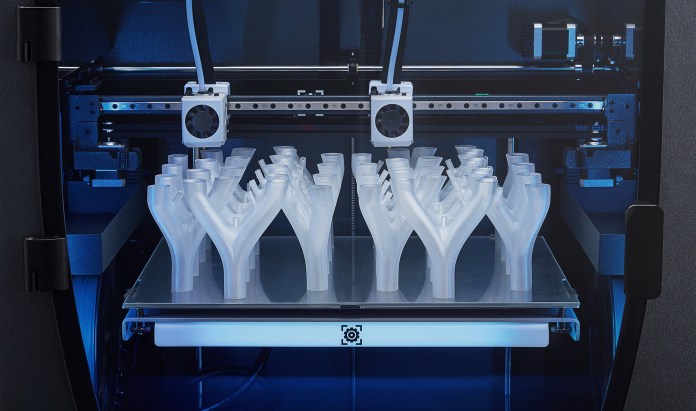 "I would like to emphasize that we work with open source files which makes it possible for us to print files of a very diverse nature. Furthermore, 3D printing turns conceptual ideas into functional prototypes in a few days and at a lower cost ".
"In recent years the emergence of new technologies related to 3D printing has been spectacular. However, the next step will be that of small productions. In other words,  companies that need to produce short series of products can use 3D printing to streamline their production systems and not depend on suppliers that, sometimes, come from other countries. If this is achieved, we will be able to witness a real revolution where relatively small companies will be able to have a greater production capacity, in a very short time, and position their products in a similar way to large corporations ".
In the industrial manufacturing sector, this technique facilitates the production of high precision tools, fixtures and accessories in a short time using technical materials very similar to parts manufactured with traditional manufacturing methods.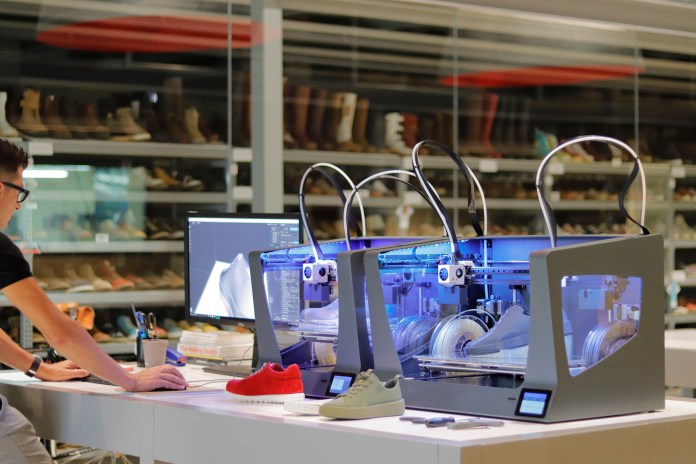 In the field of healthcare, 3D printing is also revolutionizing modern medicine by making it possible to recreate replicas of organs and bones of the body with great precision.
In the current health crisis caused by the pandemic, BCN3D has selflessly produced and distributed more than 4,200 protective equipment, including 3D printed visors that have been adopted by a wide range of health professionals in more than 50 medical centers throughout Europe.
"Undoubtedly, the additive manufacturing we use and our 3D printing equipment have allowed us to offer different technical solutions that have been decisive when it comes to manufacturing masks and protective equipment for medical centers and hospitals."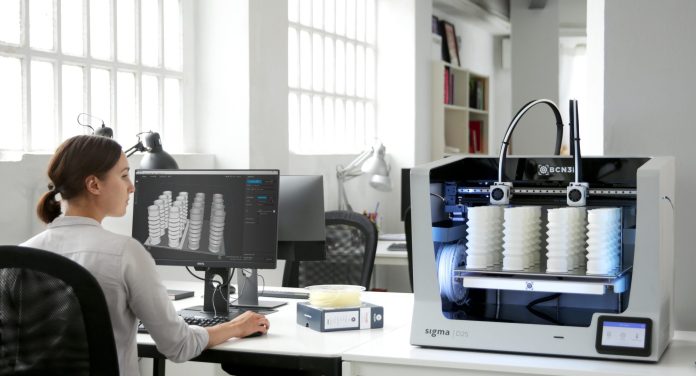 IDEX technology
"Of the different technologies that we have developed, I would like to highlight the so-called IDEX, which has undoubtedly been one of the most important milestones for us. The use of two independent heads and a mirror mode double the production and, therefore, significantly increase the productivity ".
"We are currently focused on making the most of the plastic materials we use. In this sense, the first product that we have launched is the Smart Cabinet which, thanks to the CDTI investment, we have achieved a notable advance that makes the printers work with plastic materials optimally and can preserve the desired humidity conditions in this Smart Cabinet. If we want to diversify the use of plastic so that it is used in numerous sectors, and not only the industrial one, it is essential that the technology we use facilitates, as much as possible, the manufacturing process for those users who lack extensive technical training."
The CDTI invests in the capital of 

B

CN3D
Last year, the CDTI, through the INNVIERTE program , and the Mondragón industrial group invested 2.8 million in the capital of BCN3D. This will make it possible to consolidate the range of its products and facilitate the development of this SME, currently in the expansion phase, which already exports to more than 60 countries.
The CDTI
The CDTI is the body of the General State Administration that supports knowledge-based innovation, advising and offering public aid for innovation through subsidies or partially reimbursable aid. The CDTI also internationalizes the R&D and innovation business projects of Spanish companies and entities and manages Spanish participation in international R&D organizations, such as Horizonte2020 and Eureka , and in the Science and Space industries. Additionally, through the Innvierte Economía Sostenible initiative, it supports and facilitates the capitalization of technology companies.
+ info in: