The BCN3D professional desktop 3D printers will be showcased during CAD forum 2022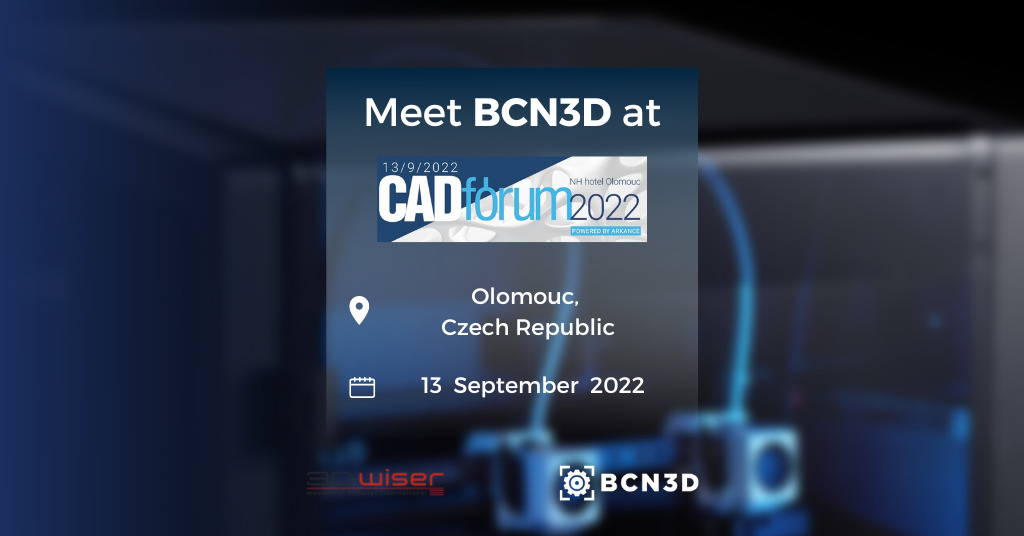 Take advantage of the opportunity to meet Czech and Slovak colleagues, constructors, designers and managers, who are solving the same challenges in the digitization of design and production processes as you.
We cordially invite you to the 19th year of the meeting, which this year will once again bring a unique opportunity to exchange practical experience between users of computer-aided design solutions in the engineering and manufacturing industry, in the construction industry and the use of BIM technologies . This time, the conference is a one -day event with an evening program and takes place at the NH Hotel in Olomouc .
Name of the event: CAD forum 2022
Location: NH Collection Hotel, Olomouc
Dates: 13 September
Event website: konference.cadforum.cz
Partner website: 3dwiser.com