The BCN3D professional desktop 3D printers will be showcased during INTERMACH 2022 in Brazil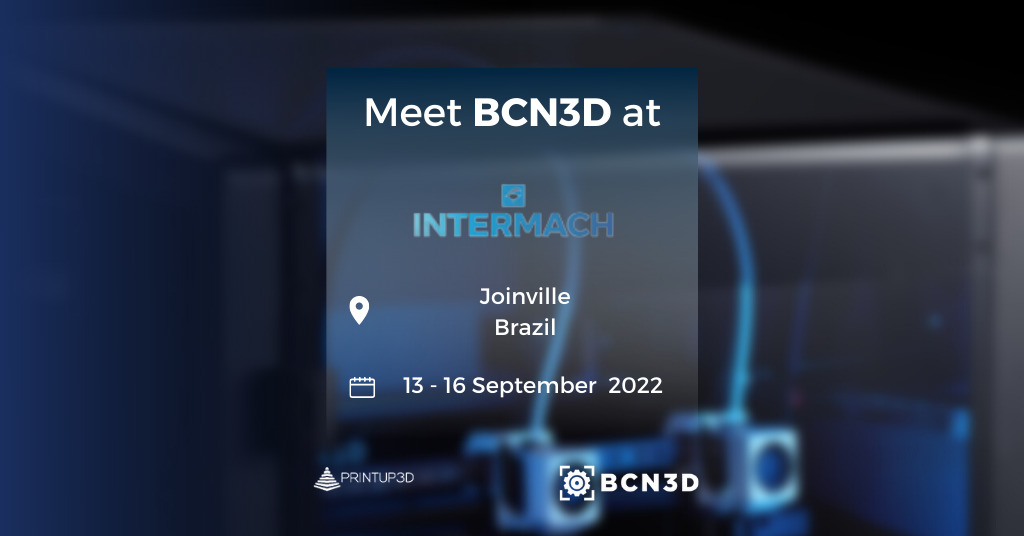 The Intermach 2022 will be the 14th. edition of the most important mechanics trade show from Brazil in the year. Thousands of professionals of the industry of the whole Brazil and abroad visit the trade show to get to know more than 1000 new machines, equipments, components and systems, to resolve their manufacturing challenges and to improve their efficiency.
Realized in a manufacturing centre, it gathers all kinds of last generation machines and equipments of Brazil and of the world; cutting-edge mechanical components, processing technologies, 3D printing & additive manufacturing, factory equipment & products, AI/IoT solutions, etc. Besides of the launchings at the trade show, the edition 2021 also includes important parallel events.
Name of the event: INTERMACH 2022
Location: Joinville SC – Brazil
Dates: 13 – 16 September
Event website: intermach.com.br
Partner website: printup3d.com