The BCN3D professional desktop 3D printers will be showcased during International Conference on Additive Manufacturing for a Better World in Singapour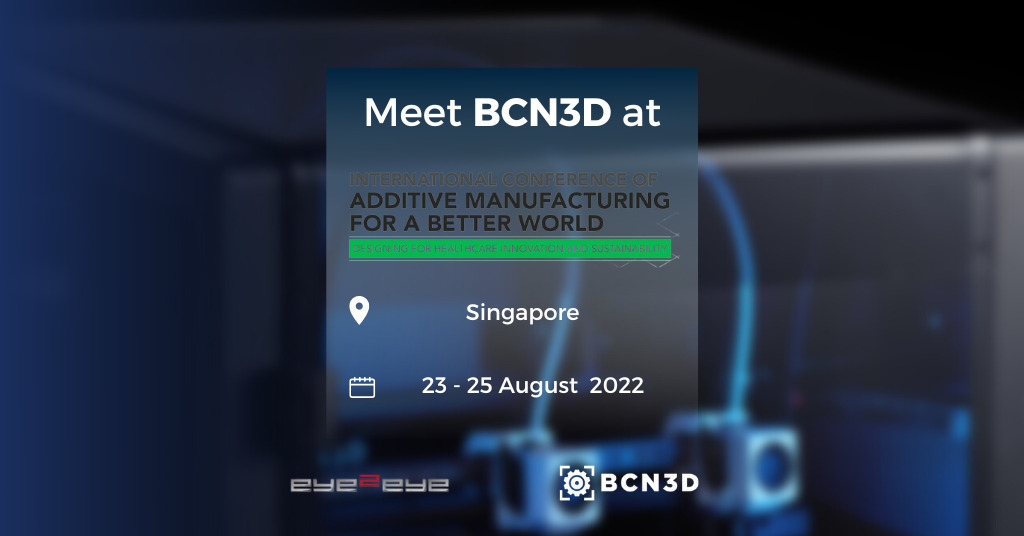 Additive Manufacturing for a Better World is the first international conference organised by the Singapore University of Technology and Design which is aimed to highlight the advancements in additive manufacturing (AM) research in addressing the global challenges.  This conference is chaired by Professor Chee Kai CHUA, Head of Pillar for Engineering Product Development and leading expert in the area of Additive Manufacturing.
This inaugural conference will be held from 23 August to 25 August 2022 in a hybrid of virtual-physical format.
Name of the event: International Conference on Additive Manufacturing
Location: Singapore University of Technology & Design (SUTD 8 Somapah Rd, Singapore 487372
Dates: 23 – 25 Aug 2022
Event website: amconference.sutd.edu.sg
Partner website: eye2eye.com.sg