The BCN3D professional desktop 3D printers will be showcased during Metal Show & TIB in Bucharest.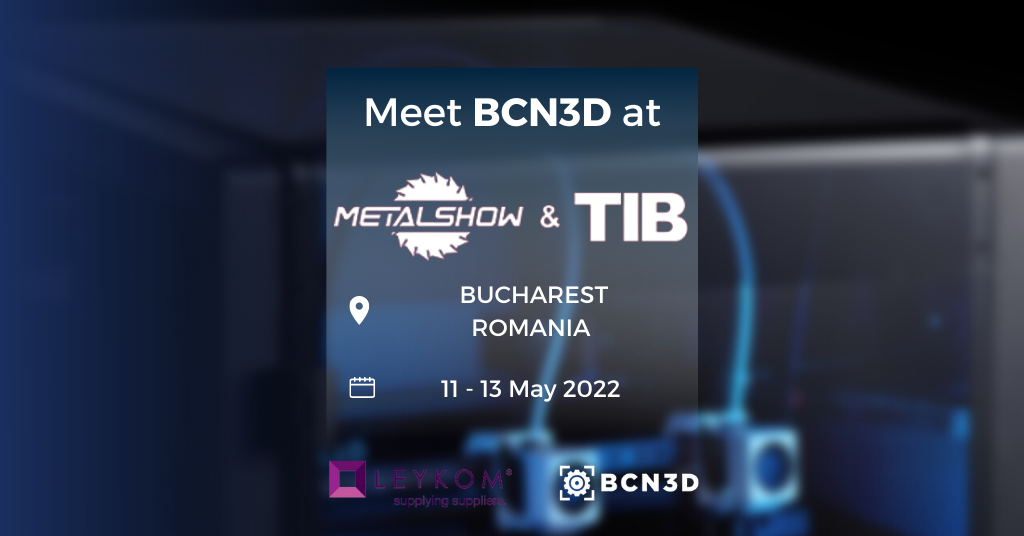 We invite you to the Great Industrial Meeting to see each other and discuss constructively about what has changed in the market, which is the new paradigm of collaboration in the industry, about the effects of delivery times in the context of the pandemic and external conflict.
We invite you to take advantage of offers and discounts, to choose new suppliers and partners, to see what the new costs are and how much they have been influenced by the price of gas and energy, with what we replace the break in the supply chain. Take advantage of the new circumstances.
Name of the event: Metal Show & TIB
Location: B2 pavilion, Romexpo , Bucharest | Booth 51
Dates: Wednesday – Friday (May 11-13): 09:00 to 17:00
Event website: metalshow-tib.ro
Partner website: leykom.ro