The BCN3D professional desktop 3D printers will be showcased during Navalia 2022 in Vigo.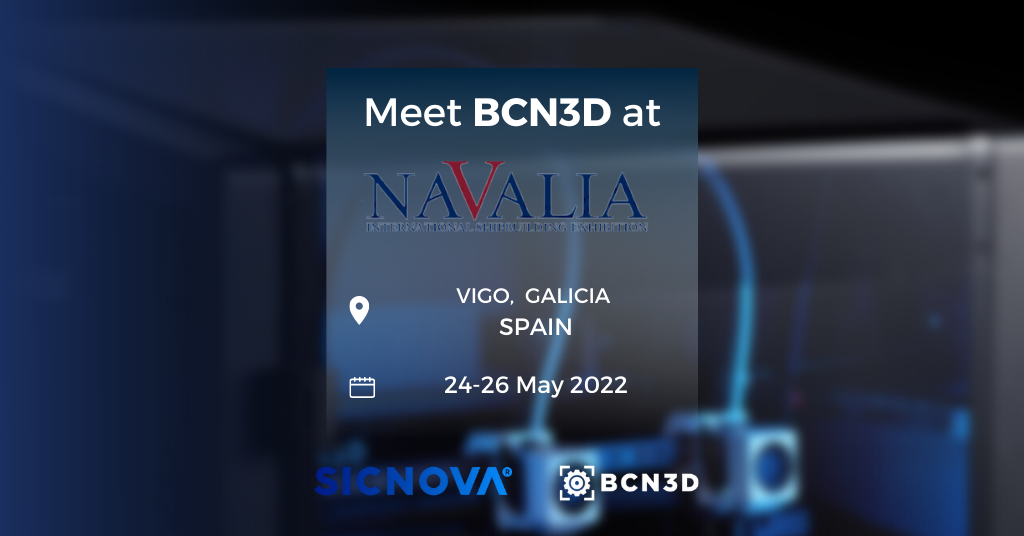 Navalia will once more organise conferences and symposiums to talk about issues of utmost interest for sector professionals visiting the fair. These talks reach a peak when debates are focused on issues such as offshore, energy efficiency, improvements in training, risk prevention at work, new technologies and products that contribute to sustainability of the environment.
During the three days, Navalia will become the international event that brings together 25,000 professionals and 500 exhibitors from all over the world.
Name of the event:  Navalia
Location: IFEVI Recinto Ferial VIGO Spain. Avenida Aeropuerto 722, Cotogrande. Vigo 36318 – España
Dates: 24 – 26 May 2022

Event website: navalia.es
Partner website:  sicnova3d.com