For more than 30 years, RAPID + TCT has defined the crucial role of additive manufacturing and empowered the establishment of an industry that continues to conceive, test, improve and manufacture new products at a faster, more cost-efficient pace.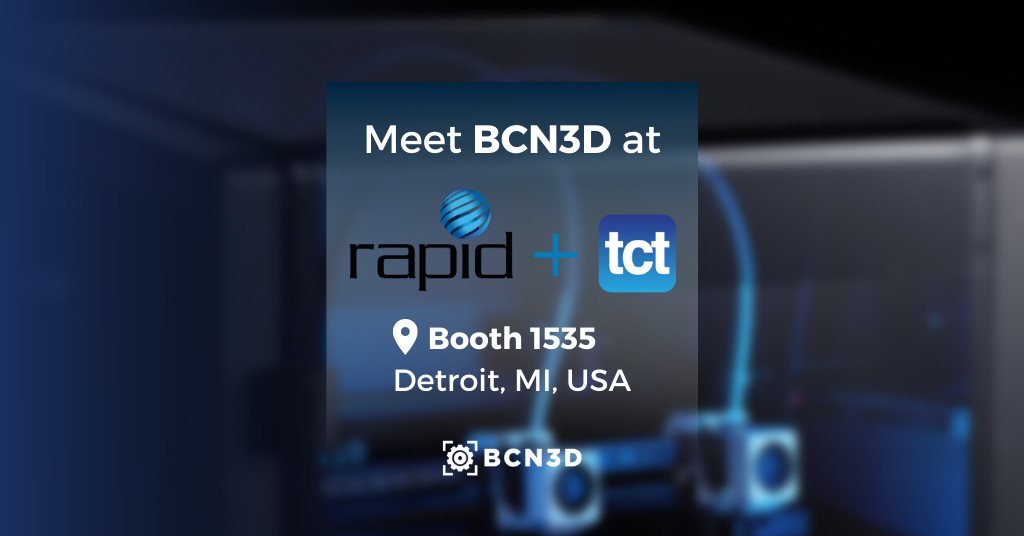 Plan a meeting and secure a dedicated time slot here.
You can find us at booth 1535
See the latest 3D technologies and applications in hands-on exhibits. Find everything you need to know about the latest 3D technologies, all under one roof, and learn real-world additive manufacturing solutions from the industry's most respected experts. Get ahead of the competition with the technologies, products, and services that will impact your bottom line.
The RAPID + TCT conference is known worldwide as North America's most influential additive manufacturing conference. Discover how industry leaders are implementing additive manufacturing and review case studies on how the technology is transforming traditional manufacturing.
Relevant Information:
Event name: Rapid + TCT
Stand: 1535
Location:Huntington Place, Detroit, MI, USA
Dates: May 17 – 19, 2022
Event website: https://www.rapid3devent.com/