The BCN3D professional desktop 3D printers will be showcased during the RAPIDPRO in Eindhoven, Netherlands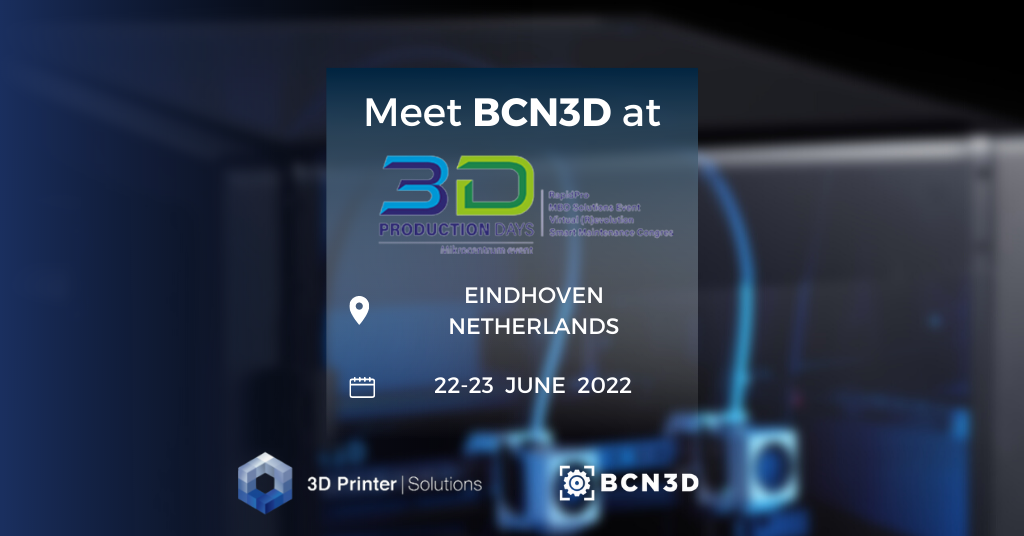 Product development involves several challenges. Selecting the right techniques can be a major hurdle when your product concept moves to prototype and final production. Low-volume, rapid, or on-demand production may help you respond to customer questions faster. Flexibility is also important, as is quickly determining which parts of your product will be most marketable.
During RapidPro you will discover a wide range of 3D production techniques. Think of 3D scanning, 3D printing (plastic and metal), laser cladding, FDM, EBM, and SLS. But also techniques such as CNC milling, casting, and vacuum forming.
Name of the event: RAPIDPRO
Location: Klokgebouw, Klokgebouw 50, 5617 AB Eindhoven (NL)
Dates: Wenesday 22- Thursday 23 June 2022
Event website: 3dproductiondays.nl
Partner website: 3dprintersolutions.nl