The BCN3D professional desktop 3D printers will be attending the SEE Automotive Conference 2022.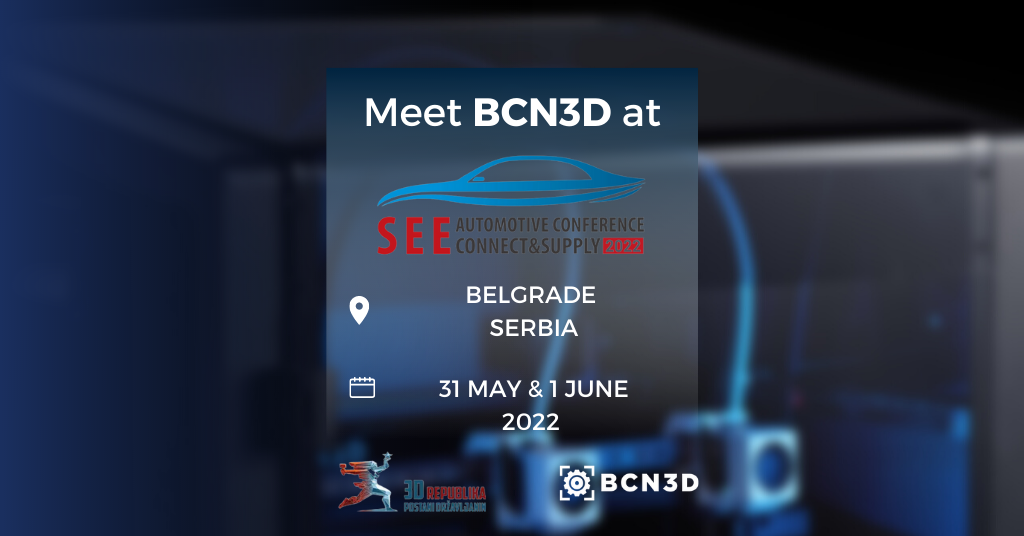 The aim of SEE automotive conference is to connect OEM manufacturers, TIER1&2 companies and relevant public institutions to further help development of automotive industry in the SEE region.
This conference is one of the most important expert and business gatherings in this part of the Europe when it comes to automotive industry. It is a chance for participants to learn about region's company trends and producers plans. B2B meetings will also be organized to maximize business contacts.
Name of the event: SEE automotive conference
Location: Hotel Crown Plaza, Belgrade, Serbia
Dates: 31 May & 1 June 2022
Event website: SEEautomotive.com
Partner website: Republika3d.com