The BCN3D professional desktop 3D printers will be showcased during SGCR WIRES Augmented radiology 2022 in Singapour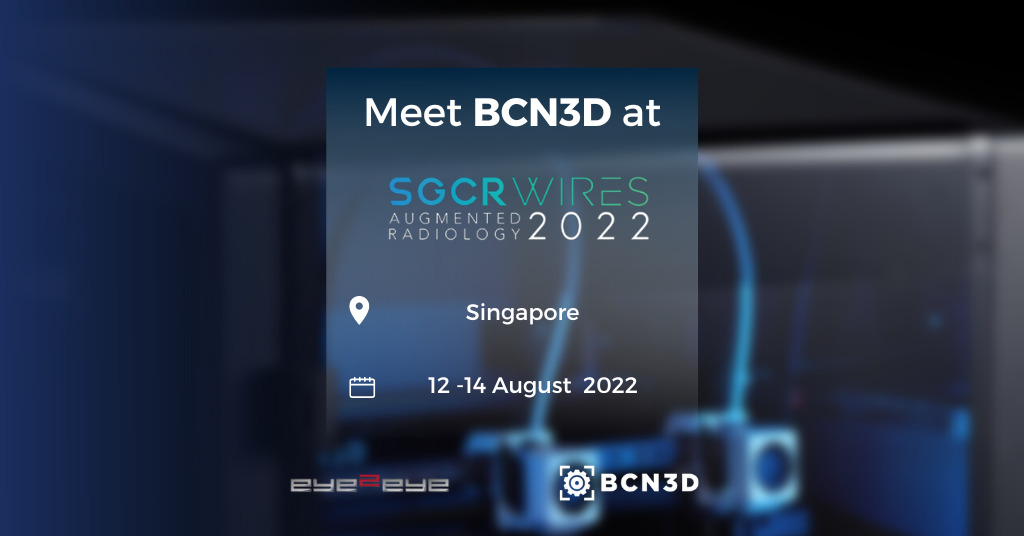 GCR WIRES 2022 will feature a diverse and thought-provoking programme supported by locally and internationally renowned speakers and faculty. We welcome you to join us to network, learn and be inspired by the greatest minds of the field.
Below is an outline of what you can expect over the course of 3 days. You may view the full programme or view individual tracks.
Name of the event: SGCR WIRES Augmented radiology 2022
Location: Raffles city convention centre
Dates: 12 – 14 Aug 2022

Event website: sgcr.sg
Partner website: eye2eye.com.sg