Barcelona, November 19th, 2020.– BCN3D a leading manufacturer of 3D printing solutions and Parametric Designs & Solutions a Mechanical Engineering Software/Hardware Solution Provider company in India, announced today their partnership distribution agreement to provide the best possible local experience in the Indian market.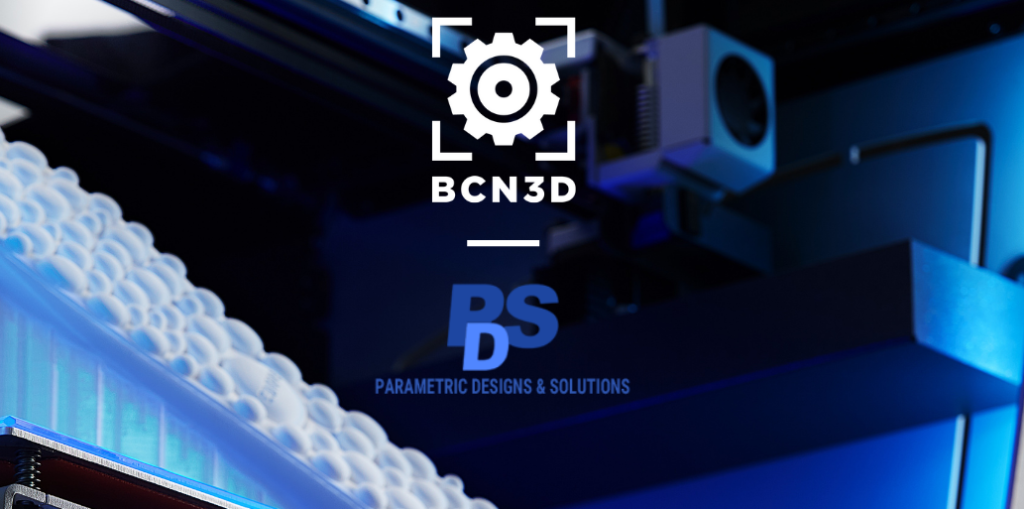 Parametric Designs & Solutions is a consultancy and solutions provider company for Mechanical Design, Engineering, and Manufacturing Software & Hardware. Their purpose is to help organizations to improve their processes and save valuable design to manufacturing lead time. 
This new partnership arrives after BCN3D has presented the next generations in its additive manufacturing product line, the Epsilon Series and the Sigma Series. With the new Epsilon Series, BCN3D provides industrial power for the seamless daily operation of applications such as low volume production, functional end-use parts, and manufacturing aids in the workbench segment; while the Sigma Series offers a high-quality desktop 3D printing solution, optimal for quick iteration and prototyping processes.
"At Parametric Designs and Solutions, we are excited to partner with BCN3D, in order to bring to the industry in India best-in-class 3D printing technology, enabling companies to innovate better, faster, and more easily. This partnership with BCN3D is in line with our vision of providing the best 3D technology solutions to our customers. We believe that BCN3D printers are very well suited for the Indian industry as they are robust, efficient, versatile, adaptable, and economical" stated Gaurav Jolly, CEO of Parametric Designs & Solutions.
"We are pleased to cooperate with Parametric Designs & Solutions, an alliance which will support us in increasing our sales & support initiatives in the Indian market. Their considerable experience in additive manufacturing, combined with a top-quality technical know-how, makes Parametric Designs & Solutions the right fit to help us grow and serve Indian customers in the best possible way", stated Xavier Martínez Faneca, CEO of BCN3D.
About BCN3D
BCN3D Technologies is one of the leading Spanish and international manufacturers of professional 3D printing solutions,  reaching more than 60 countries. Its main clients include Seat, BMW, NASA, Camper, and the Hospital Sant Joan de Déu in Barcelona. Recent investment has brought BCN3D's total funding to €5,5 million since its spin-off in 2019.
Media Contact:
press@bcn3d.com
Barcelona (Spain)