We're running a 24/7 livestream of an Epsilon W50 and Smart Cabinet on our print farm to exemplify the reliability, endurance and efficiency of our 3D printing solutions. Tune in to see for yourself and let us know what you'd like to see next!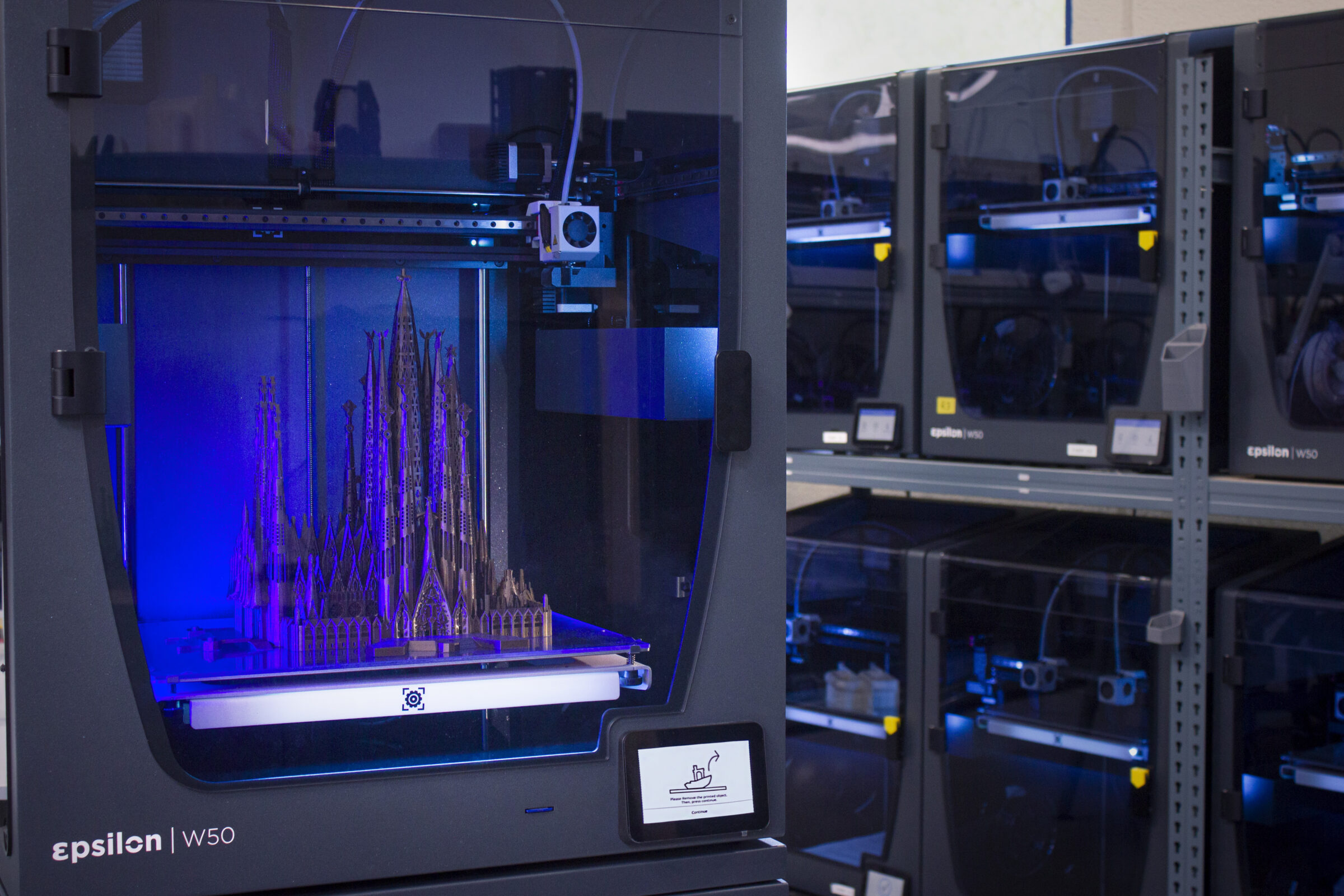 What better way to demonstrate the resilience of our printing solutions than for you to be able to constantly hold us accountable with an Epsilon W50 printing 24/7. By pairing it with a Smart Cabinet, and with a little help from your creative mind, we hope to be showcasing all of your wildest printing dreams around the clock. 
Check up on our printing progress by easily gaining access through our Linktree, Epsilon W50, and Smart Cabinet pages. 
The star of the show 
We anointed an Epsilon W50 as the star of our livestream for a few different reasons.
Our Epsilon W50 will be churning out prints, just as our Epsilon line specifically designed for the workbench and manufacturing lines was intended to do so. Designed to create strong, functional parts, its features including its passive heated chamber, full enclosure and humidity-controlled environment give us the ability to use industrial-grade materials. Its big print volume gives us the freedom to create large prints of all shapes and sizes. 
Furthermore, employing the use of the Mirror and Duplication Modes that come with our IDEX technology, we can explore printing with support materials, and mixing and matching colours and materials. 
The backbone of our reliable results
Just in view of the camera, our BCN3D Smart Cabinet is modestly working below to keep things high and dry. Using alumina-based pellets, the Smart Cabinet is keeping all the materials in the perfect humidity levels to prevail against 3D printing's enemy, moisture. This gives our specialists the assurance that the filaments will perform perfectly, and allows seamless integration with our printer. 
Express yourself 
With the input from our 3D printing specialists, we will be working to cover all types of applications, printing profiles and printing modes. 
Seeing in real time how our printing solutions fare allows you to view how we get our printer ready, set up print jobs and monitor them with full transparency. While you watch, get your questions answered with our live chat that allows you to quiz us as we go.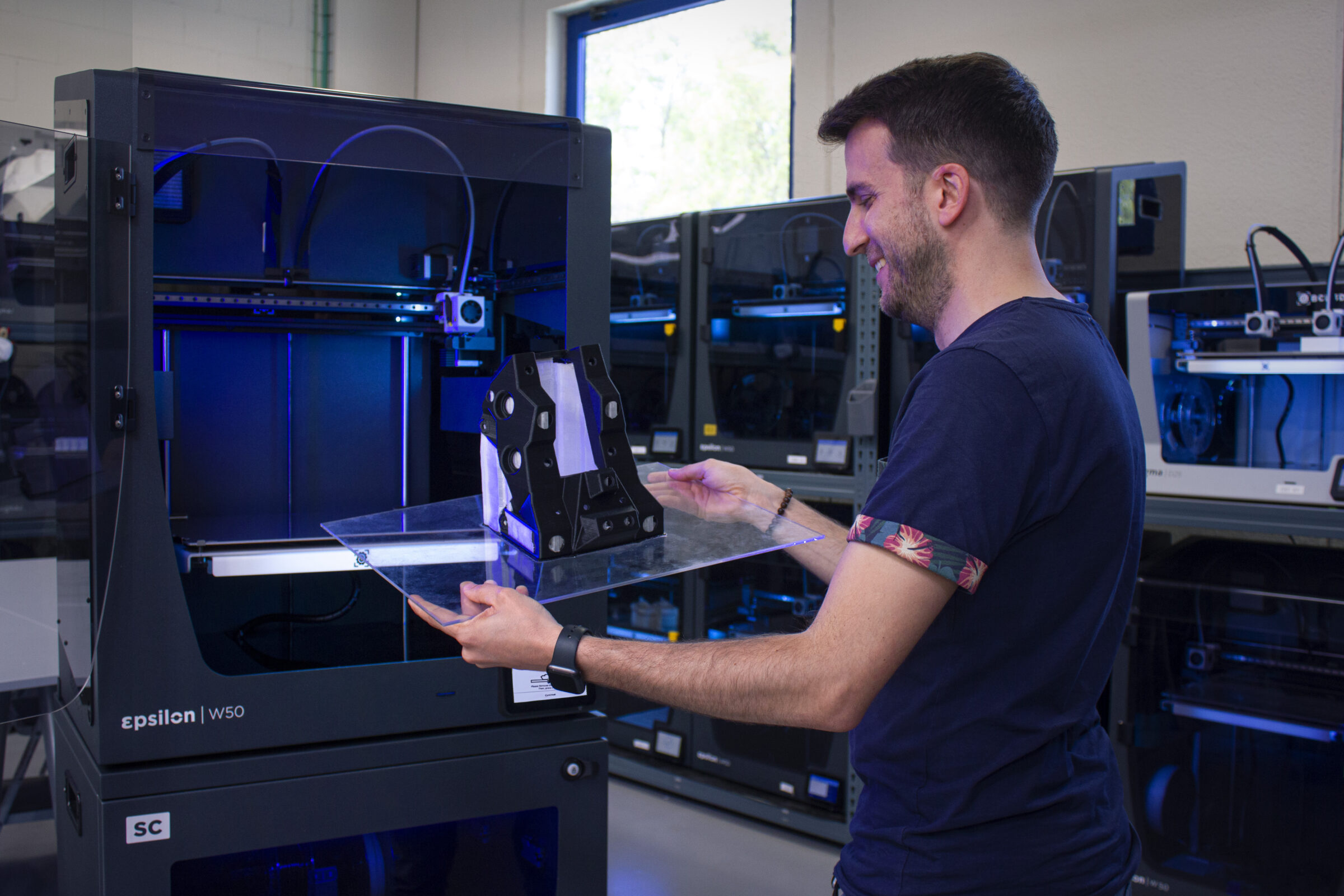 If you have any input, from whimsical ideas to technical STL files, we want to hear from you! Let us know on the live chat or hit up our social media to get in touch.
So, no matter your timezone or time of day, be sure to take a peek at our livestream to learn something new or get inspired! And if you're curious to get a look at the printer up-close, why not schedule a one-on-one demo with our 3D printing specialist Jesse Wiggins?