The BCN3D professional desktop 3D printers will be showcased during the Hispack, packaging, process & logistics 2022 in Barcelona.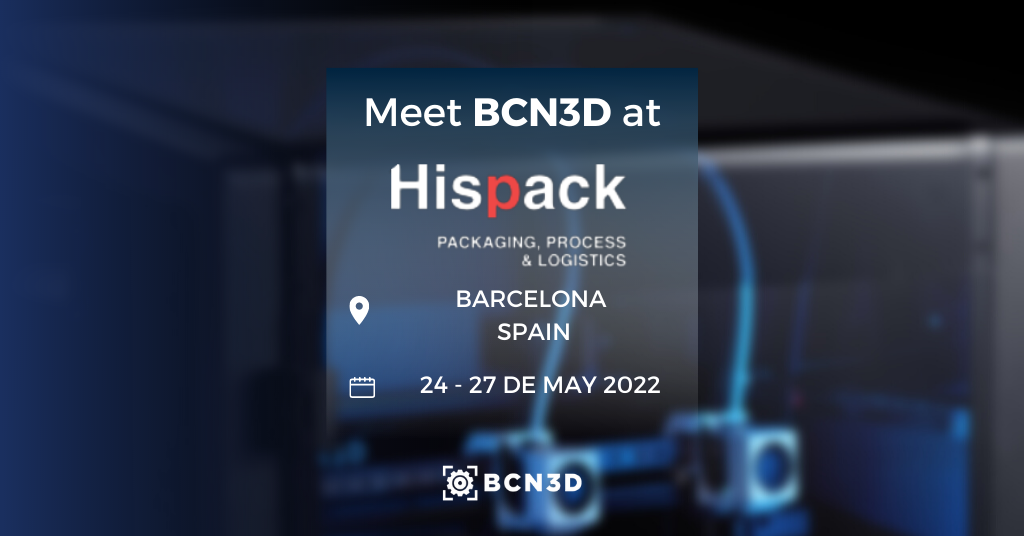 Packing and packaging constitute a fundamental strategic sector in industries that need to constantly transform and find solutions to the new challenges involving the sustainability, safety, functionality and preservation of their products.
At Hispack 2018, over 40,000 professional visitors from all over the world, from all the sectors, and representatives of the entire value chain. Hispack is a well-established event in the internal market and will have a greater international presence than ever before in 2022.
Name of the event:  Hispack
Location: Gran Via Venue, Barcelona |HALL 2 and 3
Av. Joan Carles I, 64. 08908 L'Hospitalet de Llobregat Barcelona                                                                                                                                                              Pabellón 3 Nivel 0 | Booth- 235
Dates: 24 – 27 May 2022

Event website: hispack.com
Partner website:  sicnova3d.com  |  intech3d.com