BCN3D, the worldly renowned Open Source 3D printer manufacturer, announced today the unveil of the reengineered BCN3D Sigma, their flagship and innovative award-winning desktop 3D Printer. The Sigma is characterized by its IDEX (Independent Dual Extruder) genuine system, which simply and effectively works with both multi-material, multicolor prints and support structures. This approach to Dual Extrusion allows the user to push the limits of 3D printing beyond any material or geometric limitation.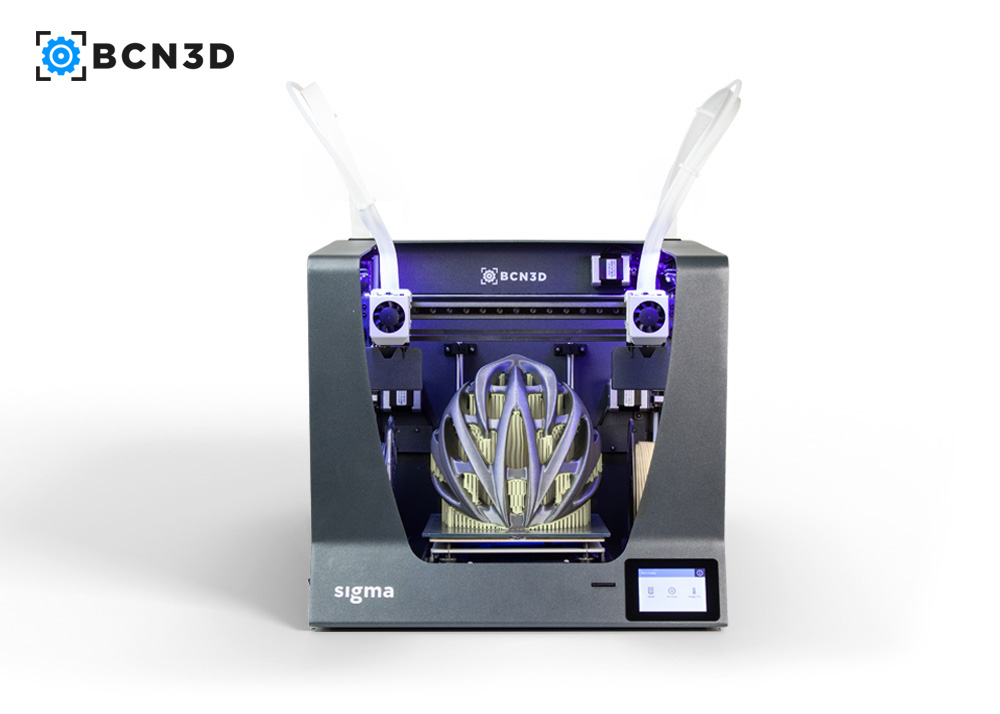 With versatility in mind, BCN3D is also introducing a "Hotend Family" (sold separately) which includes up to six different hotends (0.3mm – 1.0mm) to be used on either of the two IDEX extruders. The appropriate combination of sizes can increase accuracy and speed on large models and infills, without sacrificing precision and quality for detailed or multi-material parts, making a real difference between the Sigma and its competitors. Among the range of hotends available for the Sigma stands out the 0,5mm high performance hotend because its carefully engineered specific geometry and hardened steel nozzle, makes it a real workhorse to print those materials filled with abrasive particles or carbon fibres.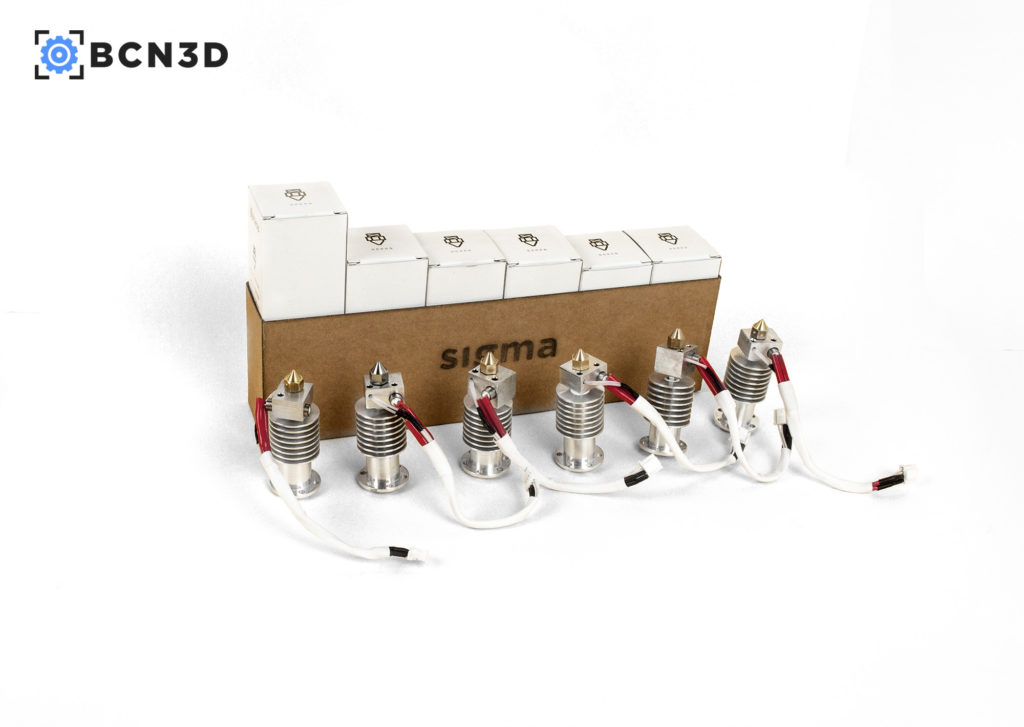 Two extruders, a hotend family and a bunch of different compatible printing materials literally mean thousands of combinations. In order to enable the user to take the best profit of this powerful tool, BCN3D has also developed the Sigma ProGen, a web complement where is needed just to select the current configuration of hotends and materials loaded on the Sigma to get the right Printing Profile for both Cura and Simplify 3D slicing engines.
In addition, the Sigma R17 is a much quieter machine thanks to the new smart cooling strategies.  The new fans have been carefully selected in order to drastically cut down the operating sound while assuring high dissipation airflow. Moreover, the stepper drivers have been also redesigned from the ground up with the goal to improve its performance while reducing the operating sound. The new microchips manage the power in a much more efficient way, resulting in a drastic noise reduction as well as an improvement of the accuracy, allowing to get much smoother surfaces. As a result of these improvements, the Sigma is not only more silent than before, but also more reliable and accurate.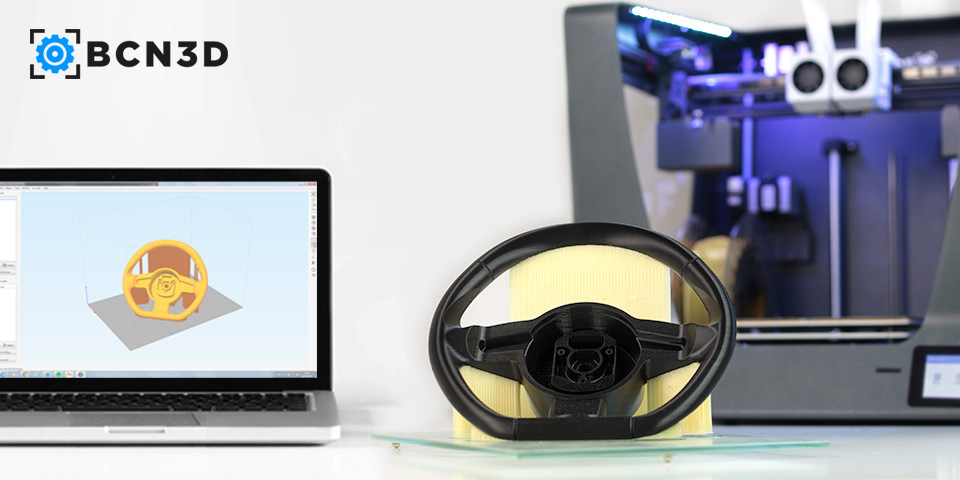 "3D printing is already changing the way the things are made, and at BCN3D we are proud to be part of this revolution", states Roger Uceda, CEO of BCN3D Technologies. "A couple of years ago, we realized there were still some barriers to overcome, like the ability to print complex geometries with support materials. That's why we developed the Sigma, with its innovative IDEX system, to really empower the designers and professionals." In his opinion, with this new version BCN3D expects to "supply the users with an even more versatile tool. The Sigma R17 allows them to combine different hotends to materialize their ideas faster, with a fine quality and beyond any geometric or material constraint, while ensuring a flawless user experience."
BCN3D Technologies, together with his key partner at the USA, MatterHackers, has unveiled the reengineered BCN3D Sigma R17 3D printer at SOLIDWORKS World 2017 at the Los Angeles Convention Center, February 8th in MatterHackers' Partner Pavilion booth #1013.  MatterHackers will also be hosting a public Meetup event at their headquarters in Orange County on February 9th, from 7:00-10:00 pm to showcase the Sigma R17. MatterHackers and BCN3D representatives will be available at both events to answer questions.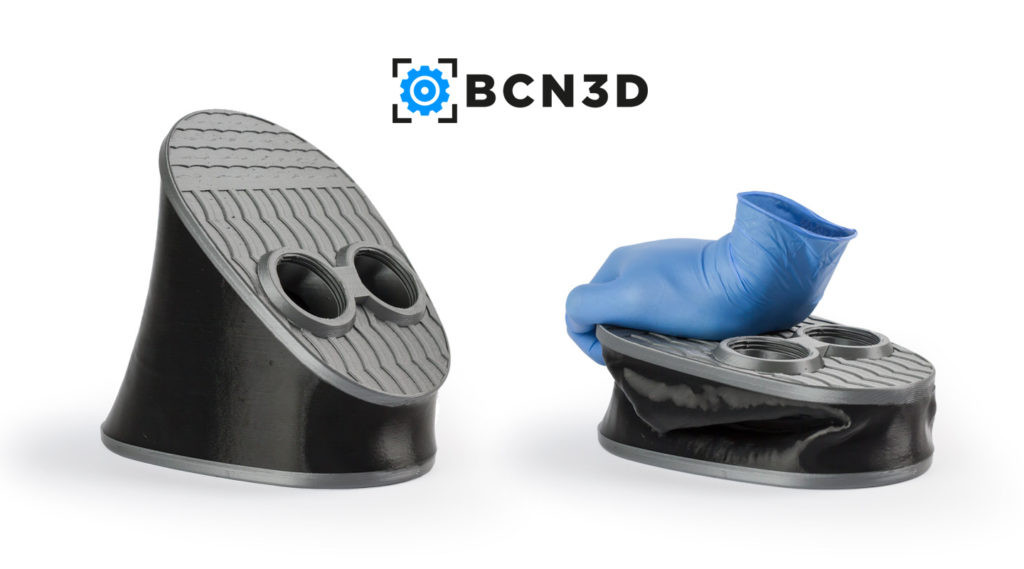 BCN3D will be accepting pre-orders for the Sigma R17 beginning February 8th, 2017 at dev.artesans.eu/bcn3d and via its network of distributors.  Printers are scheduled to ship by February 27th, 2017.