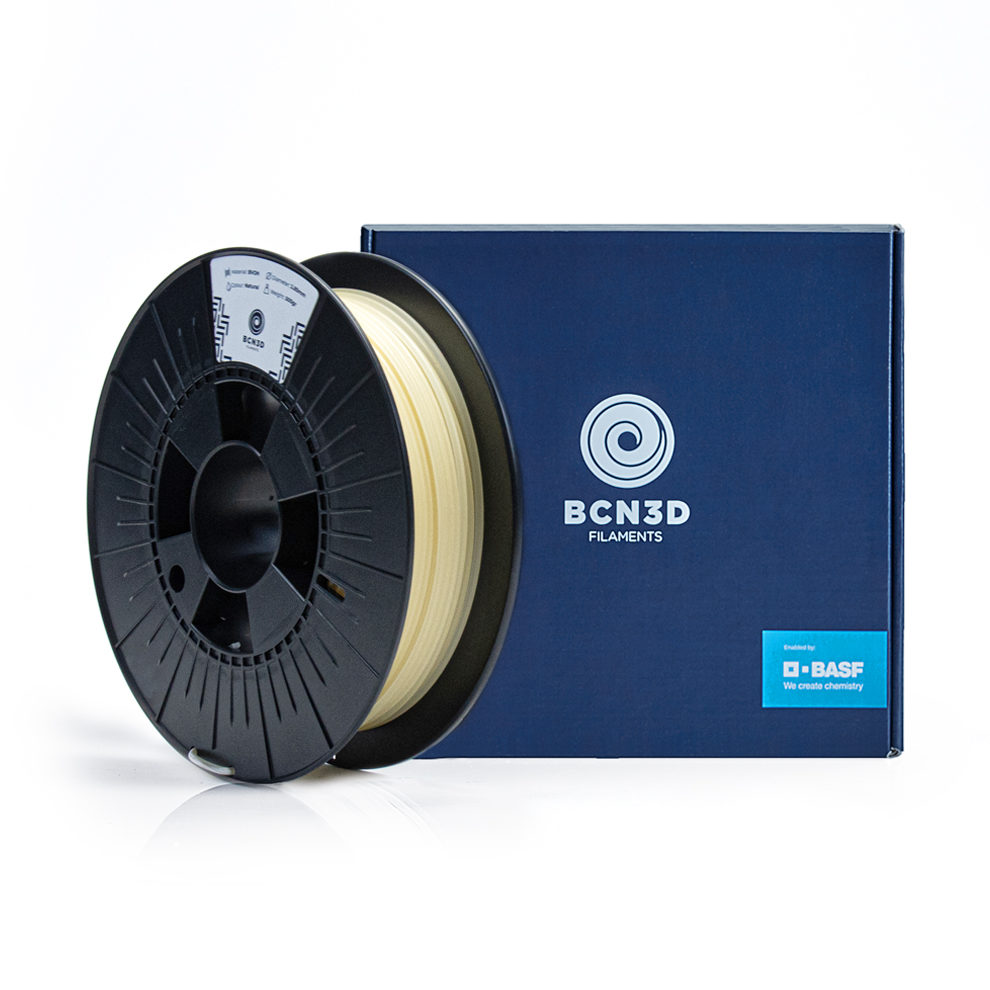 BVOH
BCN3D Filaments
Hidrosoluble / Support material / Wide compatibility
55,95€
Overview
BVOH (Butenediol vinyl alcohol copolymer) is a water-soluble thermoplastic optimized for the FFF manufacturing process. Our BVOH extends the compatibility with most of BCN3D filaments and can be easily printed to create the support and then dissolved with ordinary water. In comparison with PVA, BVOH supports allow to achieve better surface quality, to orientate the part to get better mechanical properties and even to print multi-component models and mechanisms with a fastest dissolution and easier to remove.
Compatibility: Find out the BCN3D printers and filaments compatibility
Applications
Water-soluble supports for partially enclosed cavities and complex geometries
Smooth finish on functional prototypes
Sacrificial molds
Movable mechanisms
Hollow parts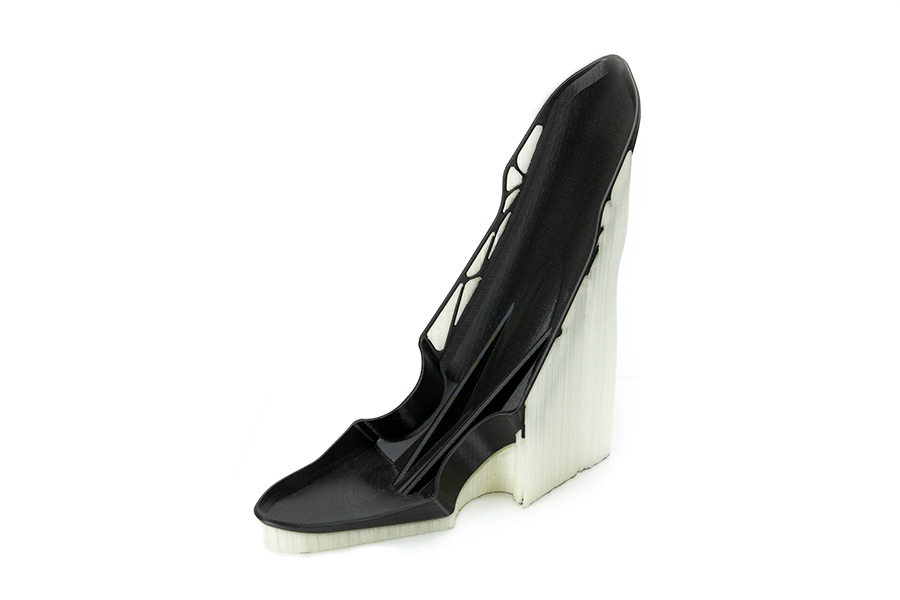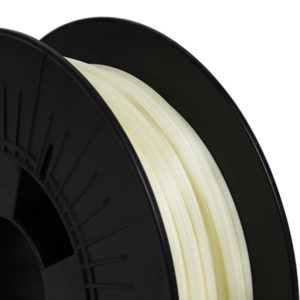 Properties
Water-soluble material
Compatible with PLA, Tough PLA, PET-G, TPU 98A, ABS, PA and PAHT CF15
Fastest dissolution
Easy to remove inside small parts
Less clogging issues
Highly hygroscopic
Datasheets:
Download safety and technical data sheets
Webinar
Use support materials to expand your 3D printing horizons
Our hosts and 3D printing specialists Álvaro and Jess give us the lowdown on all the different benefits that arise from using support materials, and all the different ways in which they can be implemented.

White paper
Your Extensive Guide to the Properties of 3D Printing FFF Filaments
This white paper dives deep into physico-mechanical properties and impact, heat and water resistances, by evaluating the performance of every material in the BCN3D portfolio.

Technical information
BCN3D-Graphic-BVOH-vs-PVA-Filament-Disolution-time

BCN3D-Graphic-Compatibility-Filaments-BVOH-vs-PVA
How to print
Printer setting
Extruder temp.
190ºC - 210ºC
Min. layer height
0.15 - 0.4 mm
For BCN3D Stratos users:
Get a proper printing profile for BVOH using the ones integrated into the BCN3D Stratos. Download the latest version of BCN3D Stratos.
Bed adhesion:
To ensure good bed adhesion use Magigoo.
Recommendations:
Store it in an airtight container with desiccant.

Dry filament before printing. Place it in a hot air dryer or vacuum oven at 60ºC for 4 to 16 hours.

Calibrate the printer to ensure a reliable adhesion between materials and a proper alignment of both printheads.

Clean the hotend after long prints or when switching material.
Gallery
Solubility put to the test

BVOH dissolves two times faster than PVA. In this side-by-side comparison, see for yourself in real time just how quickly BVOH dissolves, and how its dissolution time fares against PVA's.

Printing of large overhangs

Our BVOH is compatible with PLA, PET-G, ABS, TPU, PA and PAHT CF15, thus allowing the creation of water-soluble support structures for the printing of parts also when using highly technical materials.

Printing of complex parts

Exceptional quality of the surfaces in contact with the supports and easy removal of the support even in hard-to-reach geometries.

Support for technical materials

Excellent compatibility and adhesion with ABS and exceptional quality of the surface in contact with the support material.