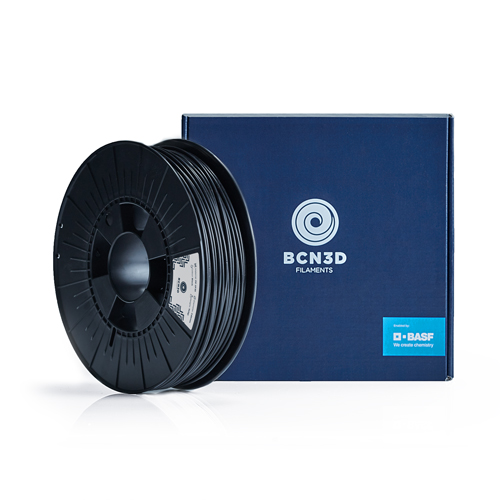 PAHT CF15
BCN3D Filaments
High temperature / Stiff / Wear resistant
79,95€
Overview
PAHT CF15 (High Temperature Polyamide carbon fiber reinforced) combines high temperature and chemical resistance with extreme mechanical properties.

It allows to work under 150ºC continuous temperatures with the peak temperature of 180ºC in comparison to a standard PA. 15% carbon fiber reinforcement makes it stiffer thus open new fields for the printing of demanding applications.

Compatibility: Find out the BCN3D printers and filaments compatibility
Applications
Structural and functional parts subject to high temperatures and aggressive environments.

Metal replacement in the automotive industry.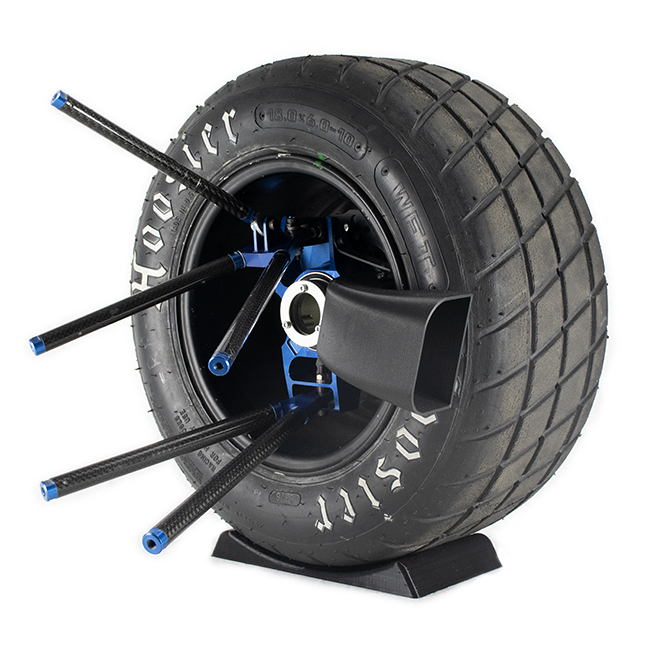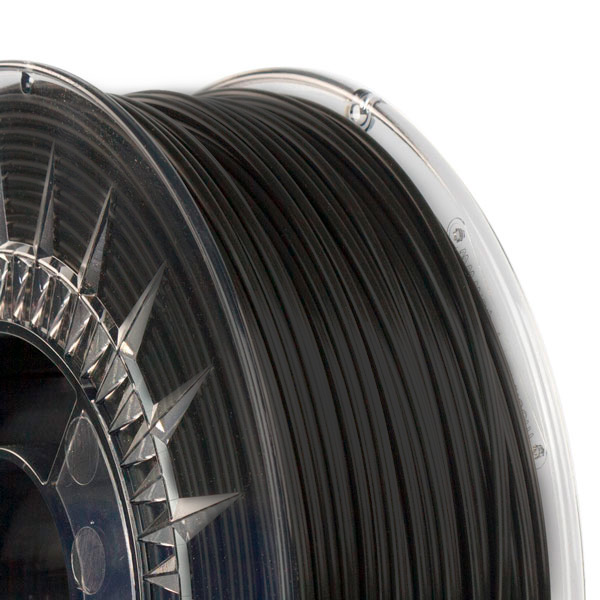 Properties
High resistance to heat (up to 180ºC)

Stiff and impact resistant

As strong as annealed aluminium

High wear and abrasion resistance

Resistant to solvents and corrosive chemicals

Low moisture absorption

High dimensional stability

Easy to process
Datasheets:
Download safety and technical data sheets
Technical information
A material for the most demanding applications

Thanks to its composite nature, PAHT CF15 excels where most materials would fail, with a perfect combination of stiffness, strength and heat resistance.
How to print
Printer setting
Extruder temp.
260° C - 280° C
Min. layer height
0.2 - 0.4mm
For BCN3D Stratos users:
Get a proper printing profile for PAHT CF15 using the ones integrated into the BCN3D Stratos. Download the latest version of BCN3D Stratos.
Bed adhesion:
To ensure good bed adhesion use Magigoo Original.
Recommendations:
Only compatible with BCN3D Epsilon when paired with the Hotend X.
Store it in an airtight container with desiccant.
Feed it cautiously into the machine.
Gallery
Product design end-use parts

For this mass carrier, PAHT CF15 was employed for its stiffness and mechanical resistance, perfect for the hostile terrains this motorcycle will face.

High rigidity for durable end-use parts

This end-use part functions as a stand for TwoNav's GPS device and connects to the handlebars of your bicycle. PAHT has the wear resistance to withstand the harsh environments of outdoor cycling.

High fatigue resistance

PAHT CF15 is ideal for strong, rigid parts subject to cyclic loading that require high fatigue resistance.

High rigidity for durable end-use parts

As it is highly rigid, PAHT CF15 does not bend even at high speeds and long working cycles.

High mechanical resistance

PAHT CF15 can withstand high force loads without losing its shape which allows for very durable parts.