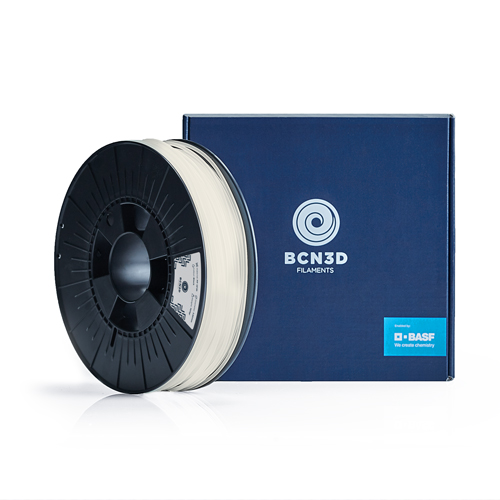 PA
BCN3D Filaments
Wear resistant / Impact resistant / Semi-flexible
44,95€
Overview
PA (Polyamide) is an engineering plastic, characterised by its great resistance to impact and able to work continuously at a temperature of up to 120 ºC for an extended period of time.
Its semi-flexible behaviour derives from a semicrystalline structure, which impart strength and durability, best suited for the most demanding technical applications. A low coefficient of friction allows for a short-term use in contact with moving parts.
Compatibility: Find out the BCN3D printers and filaments compatibility
Applications
Strong and flexible parts
Structural components exposed to a harsh environment
Parts demanding high fatigue endurance
Bearings, nuts, rivets, washers and gears
Cams, rollers, snap-fit joints and sliding components
Plugs, connectors, jigs and fixtures
Electronic covers and tool handles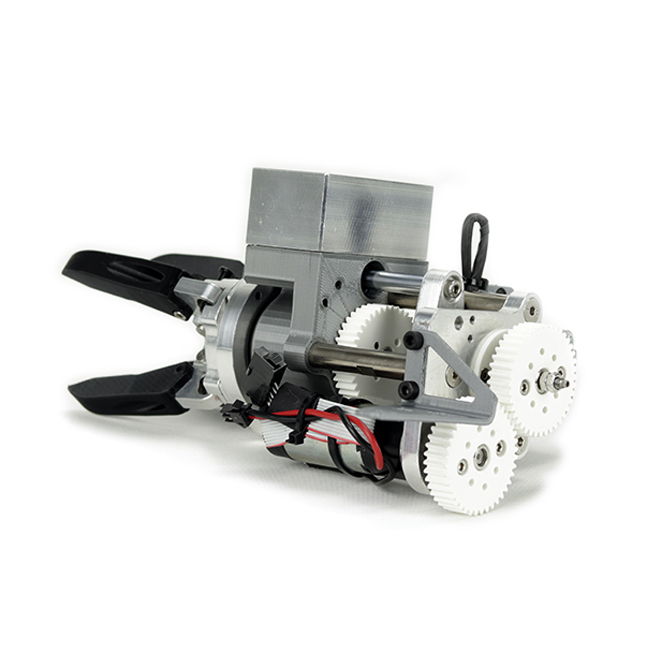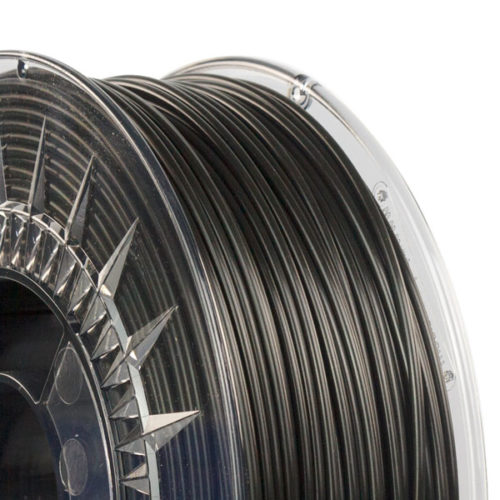 Properties
Exceptional impact resistance and good strength
Low friction coefficient
High abrasion resistance
Thermal resistance (up to 120ºC)
Good resistance to oil and alkali
Strongly hygroscopic
Thermomechanical properties dependent on environmental humidity
Datasheets:
Download safety and technical data sheets
Technical information
High-performance material with flexible applications

PA is a technical and competent material with an excellent impact strength and elongation at break. However, all this impact strength is compensated by a low level of stiffness that allows flexible applications.
How to print
Printer setting
Extruder temp.
220° C - 250° C
For BCN3D Stratos users:
Get a proper printing profile for PA using the ones integrated into the BCN3D Stratos. Download the latest version of BCN3D Stratos.
Bed adhesion:
To ensure good bed adhesion use Magigoo PA.
Recommendations:
Store it in an airtight container with desiccant.
Dry filament before printing.Place it in an oven or in a dehydrator at 50ºC for 6 to 8 hours
Enclosure is required for BCN3D Sigma and Sigmax printers.
Gallery
Product design end-use parts

PA provided the high fatigue endurance, durability, and exceptional impact resistance needed for this protector for the fork guard front.

High resistance to wear

PA is ideal for assembling moving parts, thanks to its low coefficient of friction and durability.

High fatigue resistance

PA is ideal for strong and flexible parts subject to cyclic loads that require high fatigue resistance.