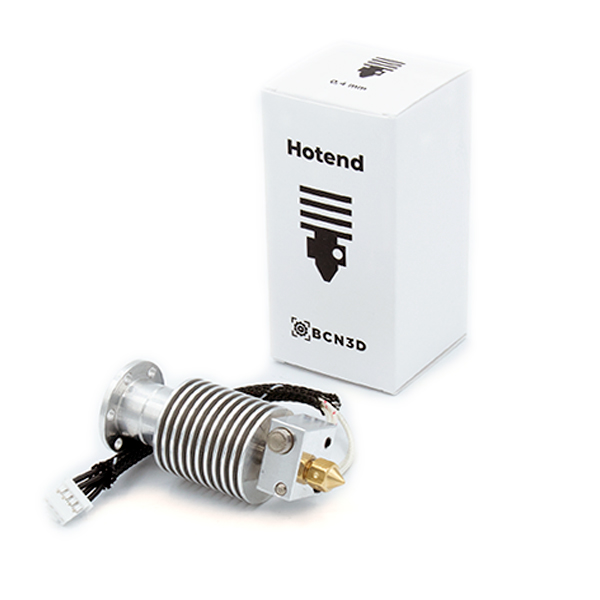 Hotend
Perfect for 3D
99,95€
These fully assembled hotends optimized specifically for metal ensure the highest quality standards, providing a smooth and reliable extrusion under different printing environments.
Small nozzles are ideal for detailed models. Instead, big nozzles allow to fabricate more resistant parts or for rapid prints. Visit our support page to learn how to change the hotend.
Find out the printer and filaments compatibility for each hotend size: Compatibility table
How to choose the right hotend?
The size of the hotend used has direct effects, not only on the printing speed and the printed detail, but also on the strength of the 3D printed part. That's why choosing the right hotend size for each application is crucial in order to fabricate high quality parts within the shortest possible time.