Overview
PET-G (Polyethylene terephthalate glycol-modified) is a polyester thermoplastic characterised by a good balance of tensile strength and elongation at break. Its high resistance to water and chemicals makes it the material of choice for water-tight containers and protective cases.
PET-G is a versatile technical material, as easy to print as PLA, but with an improved balance of mechanical, chemical and thermal properties.
Compatibility: All BCN3D Printers.
Applications
Parts in contact with salts, acids and alkalis
Functional prototypes and mechanical parts
Waterproof applications
Structural parts subject to mild stress
Snap-fit joints
Commonly used in beverage bottles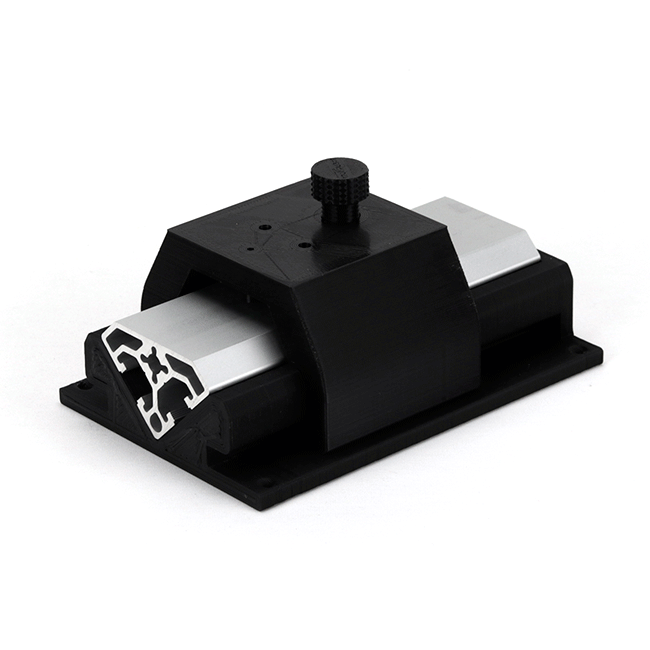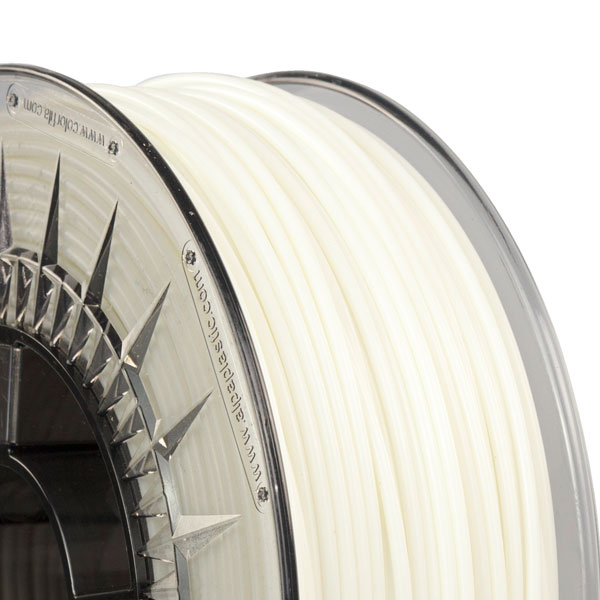 Properties
Resistance to corrosive chemicals
Good balance of strength, impact resistance and elongation at break
Great dimensional stability and toughness
Good glossy surface quality
Good abrasion resistance
Water and moisture barrier
Withstand operating temperatures up to 70°C
Low rate of ultrafine particles (UFP) and volatile organic compounds (VOC)
Compatible with PVA supports
Datasheets:
Download safety and technical data sheets
Success stories
Here to help: 3D printing at BCN3D to change the face of the global Covid-19 pandemic
The tremendous lack of protective material for sanitary professionals fighting the Covid-19 crisis prompted us to start working on designing, prototyping, and producing parts to keep these professionals safe and comfortable while performing their essential work. In just a month, more than 4,200 reusable face shields from BCN3D have reached over 50 hospitals and health centers across all of Spain.

Webinar
Materials for 3D printing & In-depth on fibre-filled
Which is the strongest 3D printing material? And… is stronger always better? In this webinar, Materials Engineer Dario Destro will walk you through the different 3D printing filament types currently available in the market and their properties, with a special emphasis on fiber-filled materials.

Success stories
BORN Motor: 3D printed motorcycle parts for time and cost savings
BORN Motor customizes high-quality deconstructed motorcycles and is using 3D printing for manufacturing final parts instead of traditional processes, saving €2,000 for each motorcycle modified.

Technical information
BCN3D Graphic PET-G Filament
How to print
Printer setting
Extruder temp.
240° C - 260° C
Min. layer height
0.1-0.2mm
For BCN3D Cura users:
Get a proper printing profile for PET-G using the ones integrated into the BCN3D Cura. Download the latest version of BCN3D Cura.
Bed adhesion:
To ensure good bed adhesion use Magigoo.
Recommendations:
Enclosure is recommended for BCN3D Sigma and Sigmax printers.
Gallery
Mechanical parts

PET-G is ideal for end-use parts demanding mechanical and thermal properties.

Fast Tooling

Use it to fast-track the manufacture of jigs and fixtures for your production chain.