At BCN3D, we strive to create printers that are both professional and pleasing to the eye, and carry these efforts throughout all our teams working on industrialization, products, quality, production and more! We are thrilled to have been recognized in the product discipline by winning an iF Design Award. To mark this exciting occasion, we interviewed team member Fermín Monreal Badet.  Our product designer and the man behind the aesthetic of the Epsilon, he told us all about where his bright ideas come from, and how 3D printing lets his creativity run free.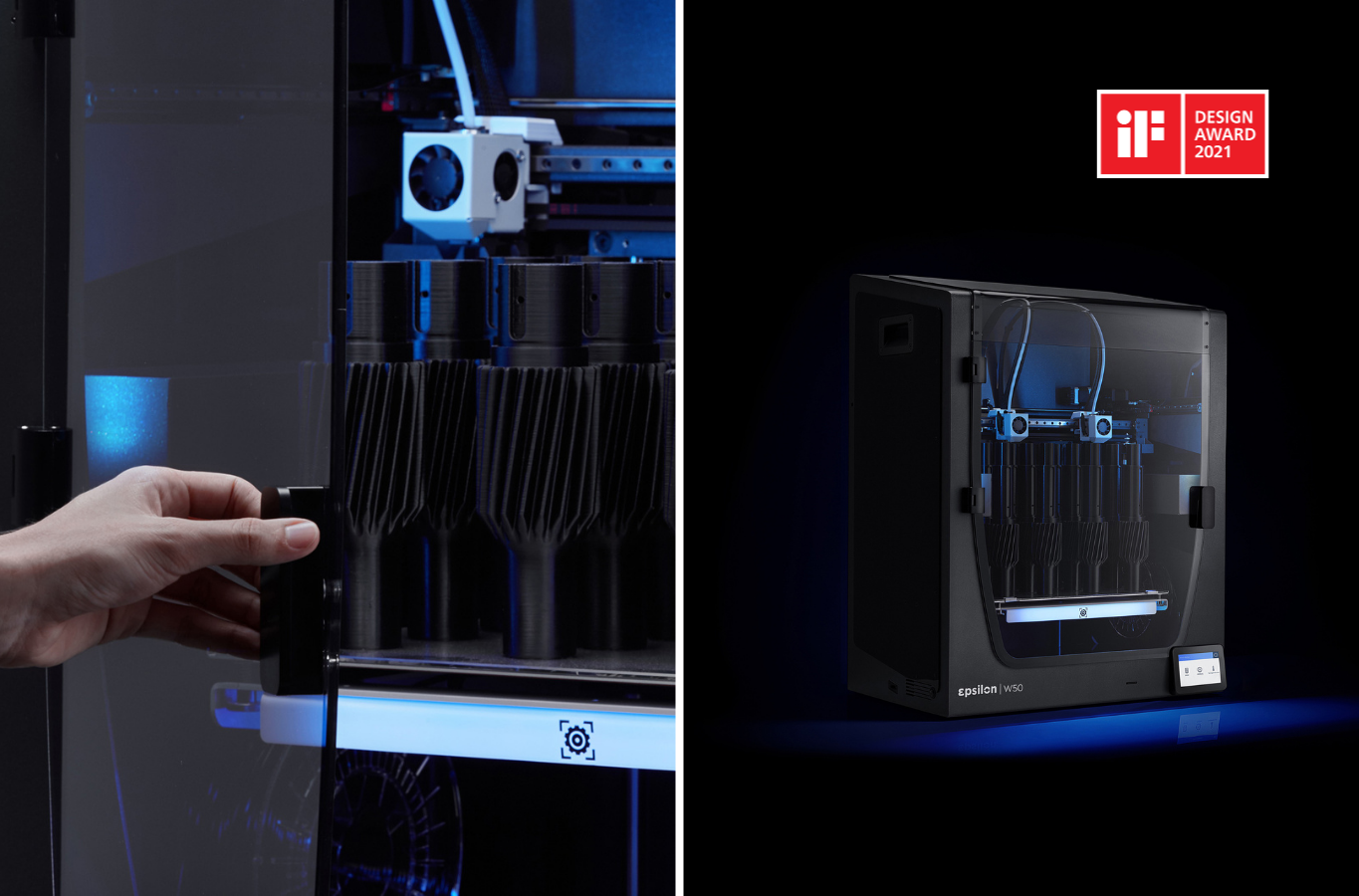 What made you choose a career in product design? 
"Ever since I was a child, the world of automotive and transport, in general, has always caught my attention. When I began to study engineering in industrial design, it was with the end goal of designing cars. However, over the years during my studies, other fields such as consumer electronics, furniture, and especially products with highly technological and innovative components began to catch my eye."
What does your day-to-day work consist of?
"My day-to-day is dependent on which phase the project is currently in. We are a small team, which means that we go through all the phases of the design process, so we can be anywhere from validating concepts, to shaping an idea, to even sketching, rendering or building prototypes."
Can you describe your design process?
"My design process is based on a very famous methodology called design thinking. It's quite a common theory but, for me,  the true skill lies in knowing how to adapt that methodology to each particular project. For example, the needs of a hardware product, such as a printer, are very different from a software product, such as an operating system interface.
However, there is one similarity between them: their creation consists of common phases that go through conceptualization, design, and validation, all of them always with the user at the center of the process."
Where do you draw your inspiration from? 
"I don't believe in inspiration as a creative moment that appears out of nowhere. Instead, I believe that inspiration arises under a number of circumstances. The role of the designer specifically has a lot to do with that, by understanding how creativity works in order to create that set of conditions.  
Another very important aspect is to continuously stay updated and in-the-know about all technological advancements, design trends, new products, and global circumstances."
What aspects of product design are the most important to you?
"Functionality and aesthetics."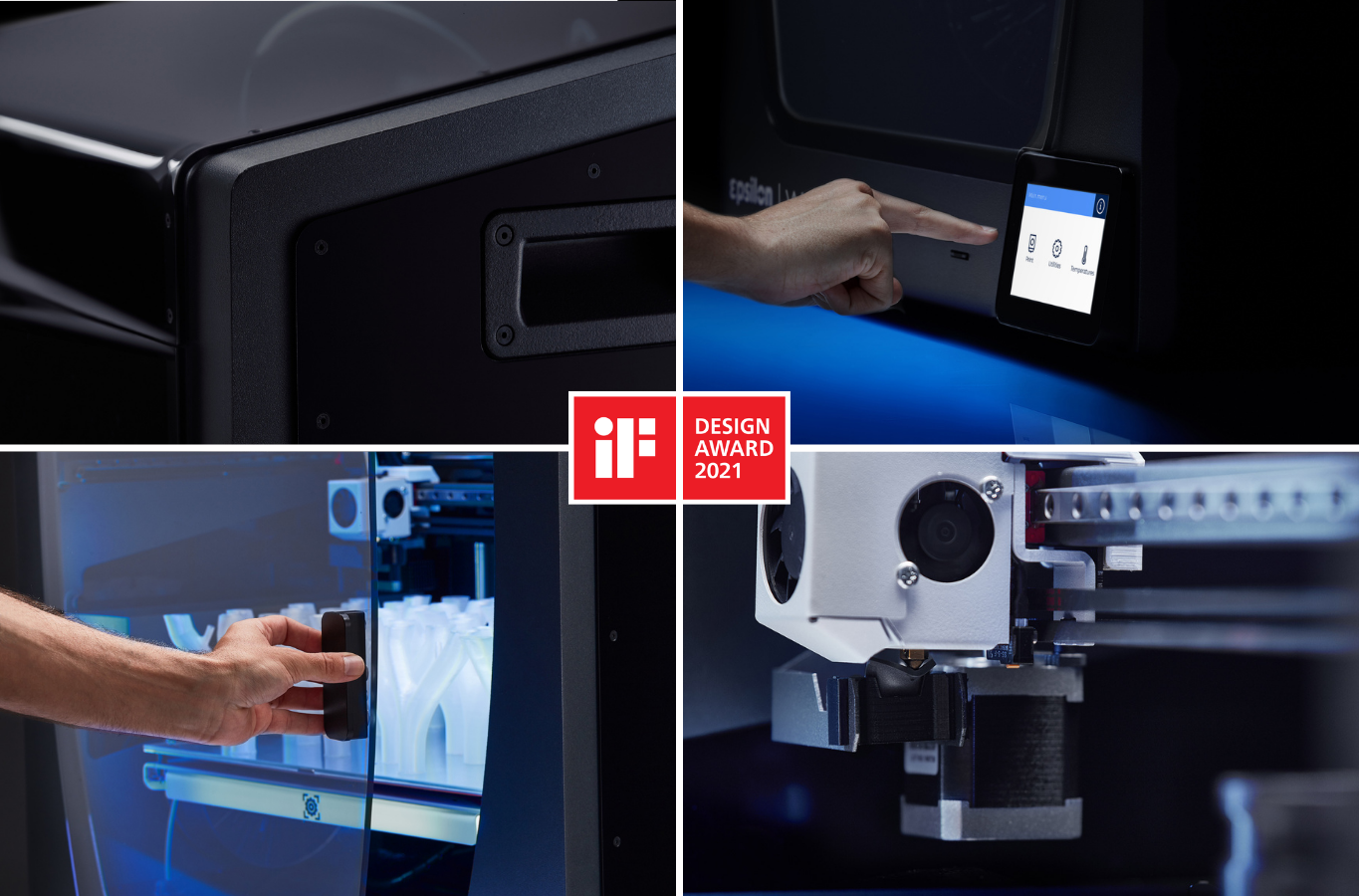 What aspects of design are crucial here at BCN3D Technologies? 
"From the user's point of view, the user experience and the aesthetics of the product.
From our company's point of view, design for manufacturing."
What do you think sets the BCN3D Epsilon apart from others on the market?
"The BCN3D Epsilon printers allow you to print parts to a real scale which is incredibly useful for validating concepts in the most realistic way. They also offer a range of different technical materials that allow to validate not only the interaction, but also the mechanical or dimensional behaviour among others, and even generate end-use parts. 
In short, the Epsilon series obtains the performance of an industrial machine without neglecting usability, ergonomics, and aesthetics."
In what ways do you implement 3D printing in your daily work? 
"Having the ability to materialize an idea almost immediately is something that allows you to validate ideas so quickly… 
3D printing provides this, and is a tool that can be implemented in each and every phase of product development, from the conceptual phase, mainly through the elaboration of prototypes, to the generation of assembly tools and even final parts."
What benefits does 3D printing bring to your workflow?
"In my particular case, I use scale models in the early design stages to validate general product lines. 
At the level of user experience, having a real model allows me to validate ergonomics, general dimensions, aesthetics and to also make use cases with real users to validate each proposal."
What does it mean for you to win this award?
"It is a recognition, both for the whole company and for me, of all the work we have done throughout these past few years. I see it as recognition for betting on aesthetics, technology, user experience, user interaction, and definitely for betting on the design."
Do you have any useful tips for someone pursuing a career in design? 
"Be sure to keep up with all the trends in the sector you're interested in. Currently, these can be linked to generative design, additive manufacturing, sustainability, and so on. 
Start work in a company as soon as possible and, especially in the beginning, prioritize having a job where you enjoy what you are learning over better salary conditions."