It's been a while since BCN3D Cura 1.0.0 software was released. Since then, we have been working on several improvements in order to provide you with a better 3D Printing experience. We are aware additive manufacturing is such a complex process and, sometimes, can be frustrating. Hopefully, you're not alone: let's face the challenge together.

That's why we've created the BCN3D Cura User Manual that will allow you to better understand the slicing software and the parameters behind it.
Download BCN3D Cura User Manual >
The document is organized to reflect the way that you use the software. Throughout the manual, you will find an extended explanation about all the printing settings that can be configured in BCN3D Cura, an explanation about all interface icons as well as recommendations to properly set up the printing workflow.
About BCN3D Cura
BCN3D Cura is a free and easy-to-use 3D printing software that prepares your model for printing on your BCN3D printer. It provides an intuitive user interface and an improved workflow, both for newcomers and expert users. It is based on the renowned Open Source slicer and is compatible with the BCN3D Sigma and BCN3D Sigmax 3D printers.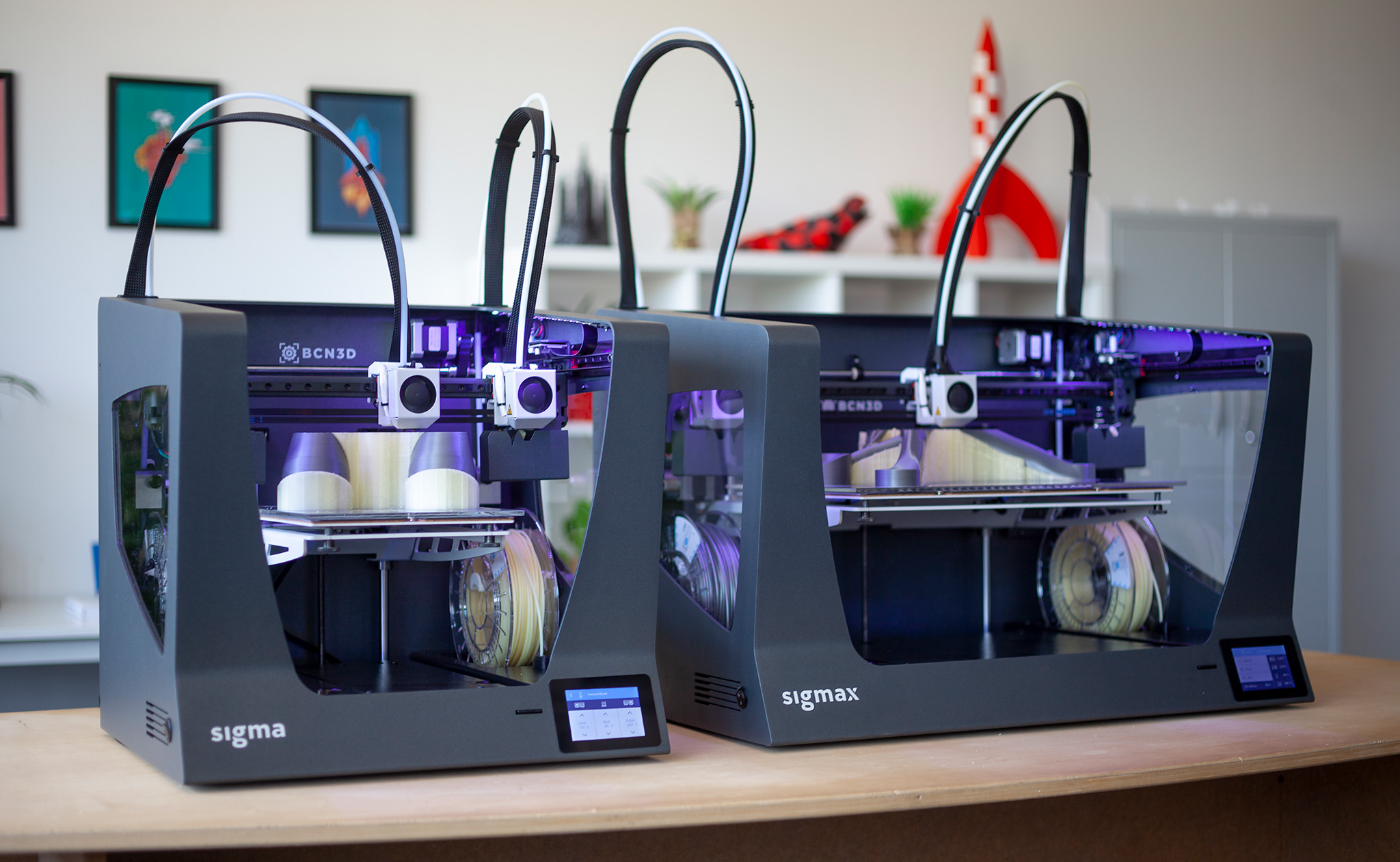 Optimized for BCN3D Products
BCN3D Cura converts a digital 3D model into a set of instructions for the 3D printer. Such a complex process has been carefully optimized and tested for BCN3D products. As a result, the user enjoys a flawless 3D printing experience while increases the reliability of the process.
Use IDEX at its fullest
BCN3D Cura takes profit easily of all the benefits of IDEX system: simply merge multi-material models, generate support structures or even cut down printing times by combining hotends with different nozzle sizes.
Integrated Printing Profiles
BCN3D Cura includes validated printing profiles to increase the printing success rate. Just select the installed hotends and materials on the printer to get the right set of parameters. And, of course, those experts users still can tweak more than 200 parameters.
Mirror and Duplication Modes
IDEX system equips BCN3D printers with two exclusive and highly productive print modes: mirror and duplication. These modes allow to print the same model or its symmetrical with both toolheads simultaneously, and consequently, double the production capacity. BCN3D Cura features these two printing modes with only a few clicks.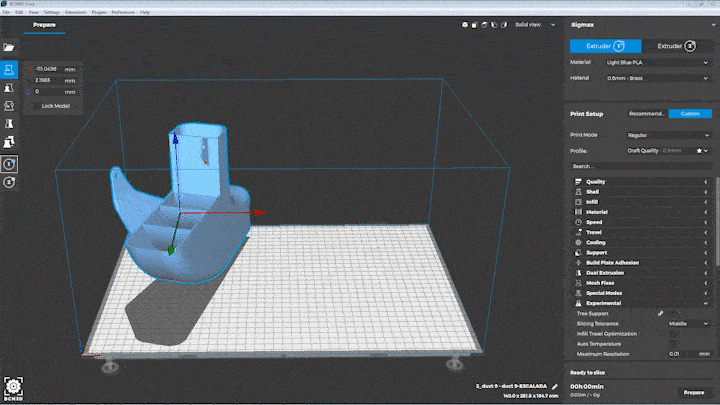 Do you need help setting up BCN3D Cura? Our support team will assist you with any question. Contact them at support@bcn3dtechnologies.com