The year at BCN3D Technologies is coming to a close, but this doesn't mean that we should stop highlighting the innovations and achievements it brought on. That's why we will be listing some of our company highlights in the additive manufacturing industry during 2022.
Introducing Viscous Lithography Manufacturing (VLM™) technology
In March of 2022, we unveiled the ground-breaking new 3D printing technology known as  Viscous Lithography Manufacturing (VLM)™ and its unique use of high viscosity resins with the potential to unlock manufacturing autonomy for any manufacturer looking to take full control of their production processes. As a consequence of the huge interest shown in the technology, we launched the VLM Technology Adoption Program (TAP), for those interested in becoming early adopters, which also received an astounding number of applications from more than 500 companies so far. From those, 20 applicants from the TAP will be selected to acquire one of the first commercial VLM systems in Spring 2023, which are expected to be installed in North America, Europe, and Asia. Interested? The VLM Technology Adoption Program is still open. Apply here!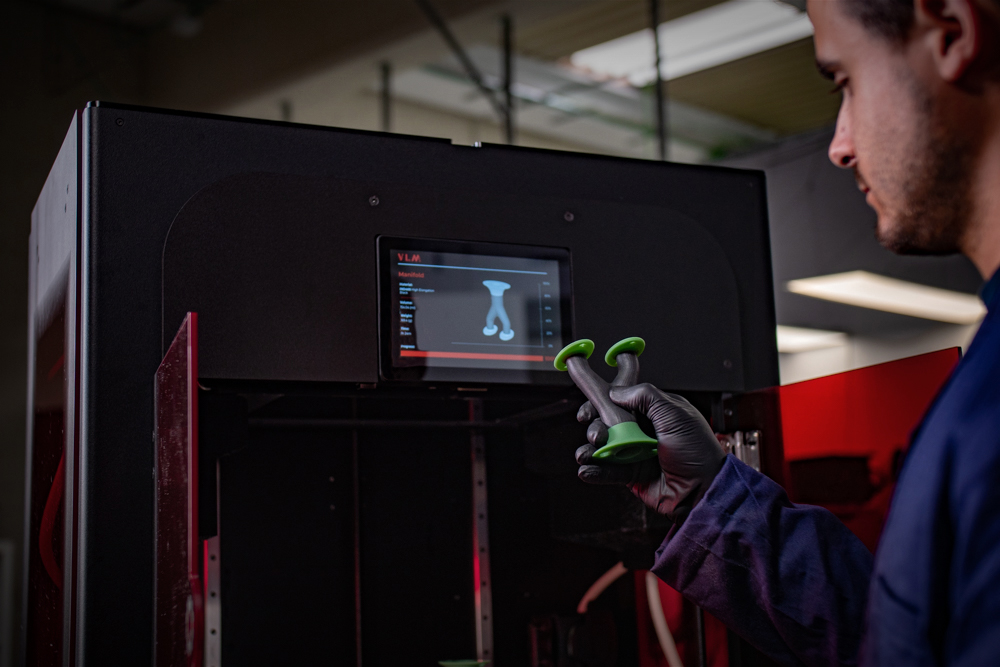 The exponential expansion of 3D printing in Healthcare
When it comes to additive manufacturing in healthcare, it has the potential to greatly improve patient care and outcomes by providing customized and more effective medical solutions. Last July, BCN3D's 3D printing technology was integrated into the pediatric maxillofacial surgery team at the SJD Barcelona Children's Hospital to successfully perform a complicated operation to resect a malignant tumor in an 11-year-old boy. In this case, the medical team led by Dr. Josep Rubio, head of the maxillofacial surgery unit at SJD Barcelona Children's Hospital, decided to carry out preoperative planning and simulation using 3D printers and three-dimensional anatomical models of the parts of the patient's skull, given the complexity of the operation. The SJD Barcelona Children's Hospital has already used this technology in more than 200 surgeries this year. In their additive manufacturing service, they have, among others, BCN3D 3D printers from the Epsilon Series.
Revolutionizing production at Saint-Gobain
On May, Saint-Gobain incorporated additive manufacturing at the French multinational's facilities in l'Arboç (Barcelona), with several BCN3D Epsilon W50 series printers and Smart Cabinets, making it easier for the multinational to develop new ideas, easily and conveniently create new prototypes in a shorter period of time compared to other machining technologies. 3D printing was used to manufacture tooling such as templates and positioning fixtures that contributed to more efficient glazing production lines. This success story exemplifies how BCN3D solutions were of great assistance to the automotive sector, saving 170,000 euros and reducing its lead times for tooling by 93% thanks to the incorporation of BCN3D 3D printers.
The BCN3D Fiber Pack made its debut
Last November, we announced the new BCN3D Fiber Pack, an upgrade for the Epsilon series that includes all the necessary set of filaments and consumables specific for applications that require high mechanical resistance offered by materials with carbon and glass fibers, opening up a variety of applications for spare parts, functional prototype, and tooling. It will be released in January 2023, pre-order it now!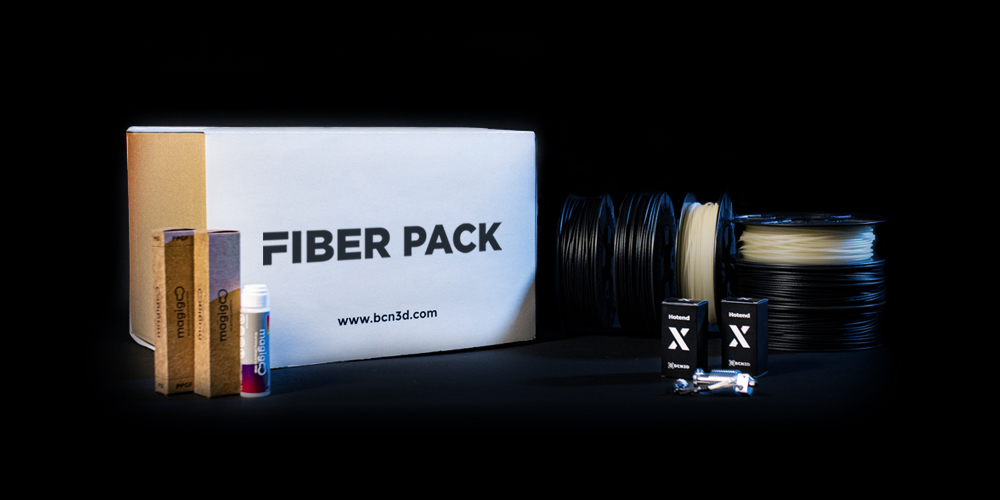 Behind-the-scenes of BCN3D's production line
As it's nearly the end of the year, we thought it was about time to remember the virtual tour of our local production facilities in sunny Gavá, Barcelona, driven by our FFF lead engineer Arnau Garcia!  Since 2014, we've held the key to our manufacturing line in our hands. By producing locally and putting our trust in our own technology, we maintain full control over our quality control and ensure each product we send out is up to our standard. 
We are aiming to give you a glimpse as how our local production gives us the tools to abide by our values of high-quality products, self-sufficiency, and sustainability and engage you on to incorporate 3D printing into your production line in ways you perhaps hadn't thought of before, as we believe that 3D printing really can transform any manufacturing line!
To sum up, the above list highlights some of our most significant accomplishments during 2022. From groundbreaking technological announcements such as Viscous Lithography Manufacturing (VLM™) technology, to remarkable applications and use cases in the healthcare & automotive industry. These achievements showcase the boundless potential of the additive manufacturing industry and the things that can be achieved through hard work and determination. As we move into the new year, we must continue to work hard in order to unlock our full potential and work towards innovative solutions to create a better future!