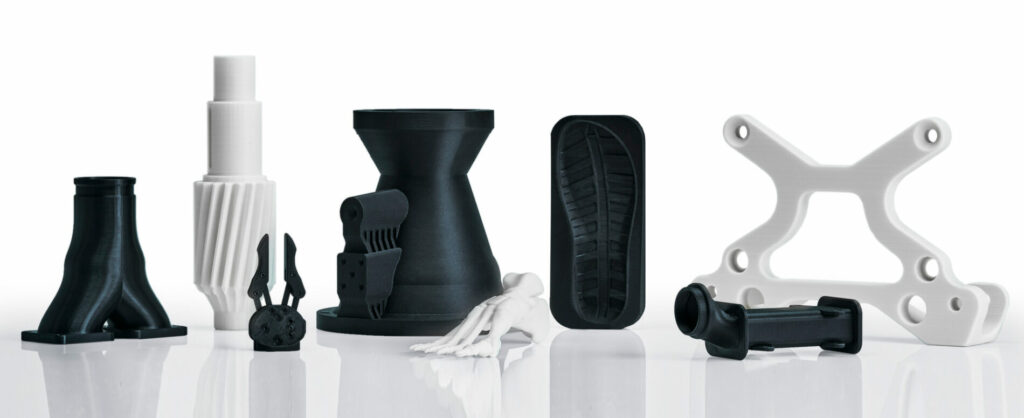 The beginning of the year starts strong at BCN3D, after the latest release of the New Generation of the Epsilon Series printers, we are thrilled to introduce the Open Filament Network (OFN).
As the 3D printing industry continues to grow, the importance of using high-quality filaments is crucial. Filament plays a key role in the success of any 3D printing project, affecting from print quality and durability to print speed. To ensure that our customers have access to the best possible printing experience for their projects, we, at BCN3D Technologies, have made it a priority to strengthen ties with leading filament manufacturers, who have tested and optimized their materials to develop the best performing filament profiles for our printers. This means that users of Epsilon 3D printers are now able to print with filaments outside the BCN3D filament portfolio with  guaranteed maximum printing and mechanical performance.  
BCN3D Technologies' decision to collaborate with filament manufacturers is a big step forward for the company and represents a huge win for consumer choice, as it ensures that our customers are printing with the most optimized filaments possible, thanks to the careful selection process of our partners,  who remain committed to ensuring maximum quality and reliability. So users now have the freedom to experiment with a wider range of materials without sacrificing quality.  
At BCN3D, we have always relied on making our printer open to third-party filaments. That's why our customers have always been free to use other brands' filaments compatible with our printers' features. But it has been the desire to provide added value to our customers that has encouraged us to collaborate closely with filament manufacturers and to help them develop the most optimal filament profiles for our machines.
Xavier Martnez Faneca, the CEO of BCN3D, is very enthusiastic about the project: "Our customers have been asking for the ability to experiment with materials beyond our standard offerings. With BCN3D's Open Filament Network (OFN), we're thrilled to respond to that demand and provide them with even greater flexibility and choice in their 3D printing ecosystem."
The BCN3D Open Filament Network (OFN) will begin with the launch of three BASF optimized filament profiles:
ASA: Great impact resistance material, even after being exposed to long periods of time outdoors, rain, cold and salt water from the sea. Used in many products such as housing parts, electrical installations, vehicle parts, outdoor structural elements and many more.
PET: Polyethylene Terephthalate (PET) is a polyester based material that combines excellent mechanical, electrical and thermal properties with very good chemical resistance and dimensional stability. It has low moisture absorption features and good flow properties, making it a great material to use for waterproof containers such as food and beverage storage.
rPET: This is where sustainability meets high performance as Ultrafuse rPET is made of 100% recycled PET! It is environmentally friendly, has excellent 3D printing properties and good mechanical characteristics. 
Try the optimized filament profiles here:
We will be soon launching more filament profiles! If you're a filament manufacturer interested in creating compatible profiles for our 3D printers,  we'd love to hear from you! Send an email to the address below: