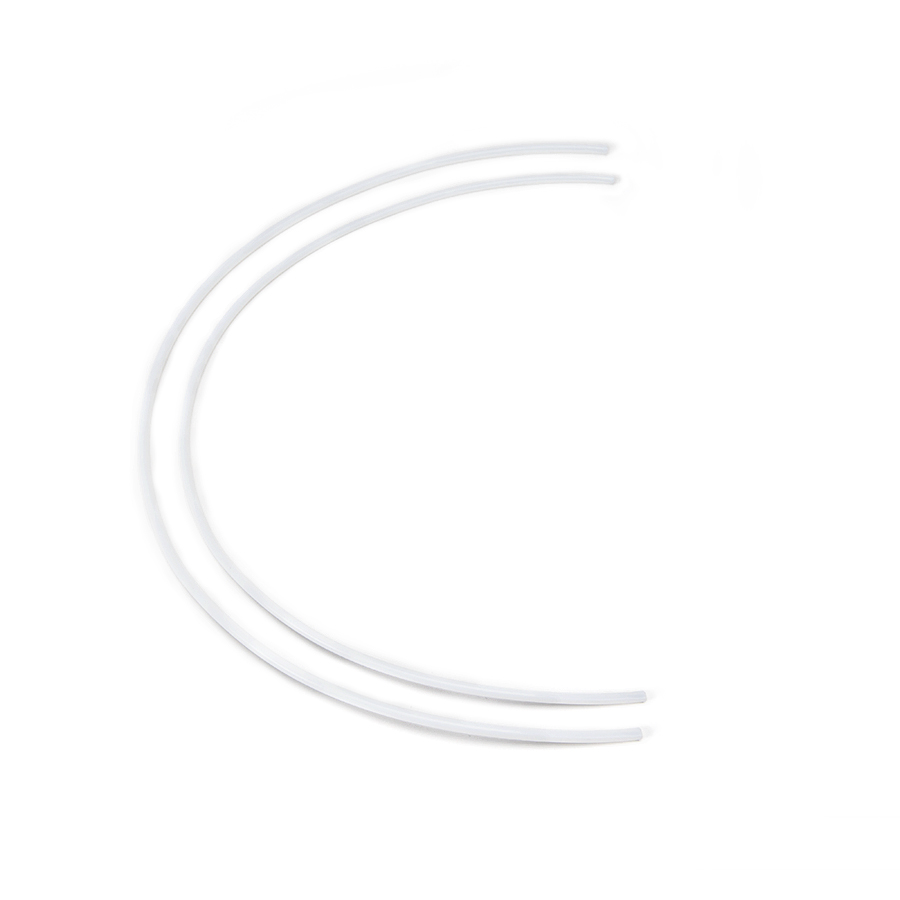 Extension teflon tubes
19,95€
Only for Smart Cabinet in use together with Epsilon W50, Epsilon W27 or Sigma D25.
The extension tubes are suitable for guiding the filament from inside the Smart Cabinet's dehumidifier chamber to the extruders located on the back of the 3D printer. It consists in two teflon (bowden) tubes and a plastic part that joins the two together.
Depending on the height of the printer, and therefore the distance between the Smart Cabinet back outlets and the extruder, this product is sold in two different sizes. Please be sure that you select the right product.