Following our commitment with the wide base of BCN3D customers and the Open Source philosophy, we've carefully developed this kit to upgrade your previous version of BCN3D Printer to the new R19 features, allowing you to catch up with latest developments and performance improvements.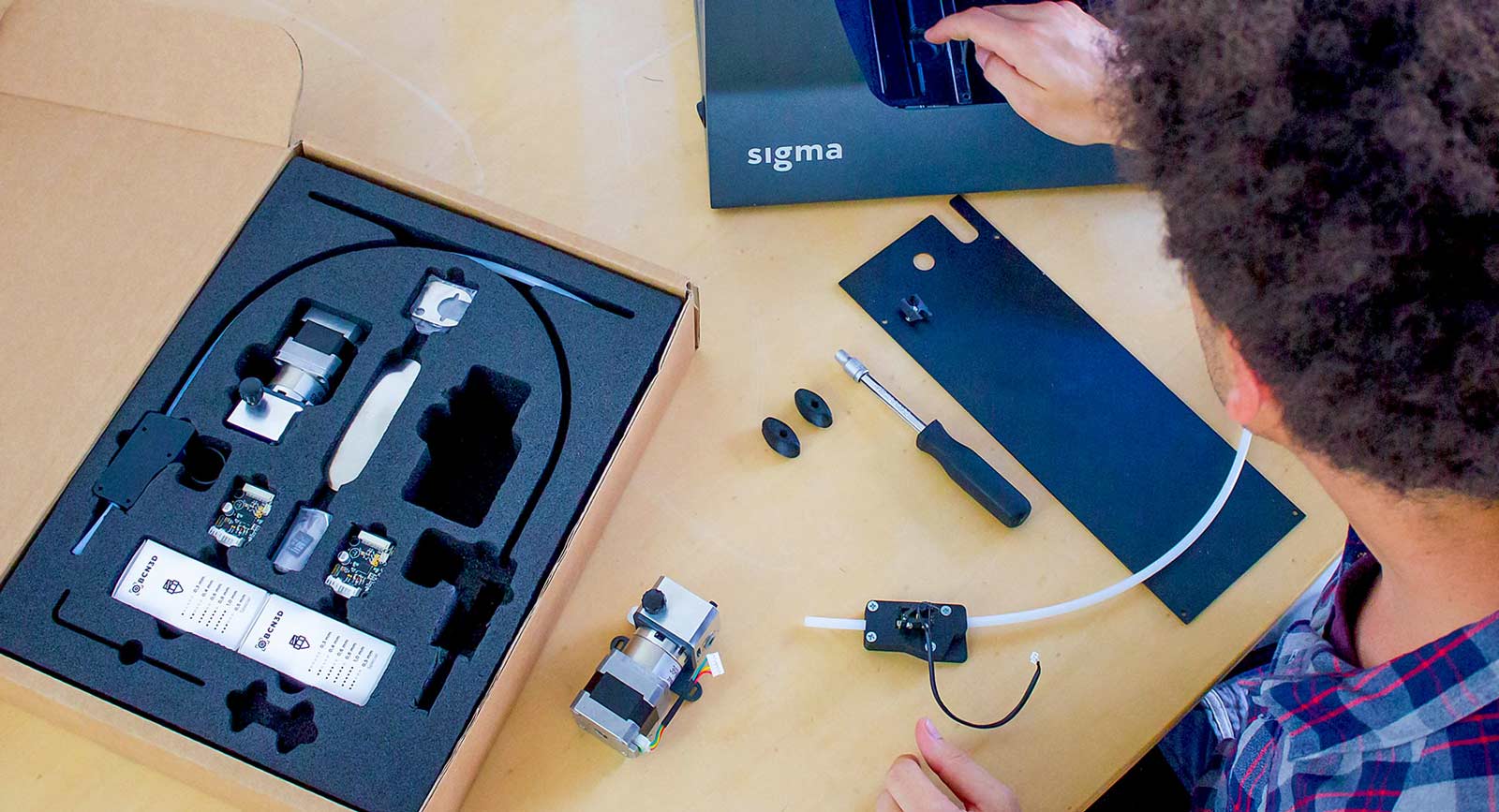 Last month we unveiled the new generation of BCN3D printers, the Sigma & Sigmax R19, characterized by a renewed extrusion system that ensures the highest printing performance and a refined UX & GUI, which provide a smoother and more intuitive operation of the printer. Today we release the upgrade kits to R19, enabling any BCN3D user to turn their printer into a new one.
With the intention of bringing all these new improvements to the customers that already own a Sigma or a Sigmax, we have designed the new R19 enhancements in order to be able to be offered also as an upgrade kit. Therefore, any owner of an Original or R17 Sigma have the possibility to update their machine with the new features incorporated into the Sigma R19 thanks to the Upgrade Kit to Sigma R19. The same for those users of an Original BCN3D Sigmax, they are able to upgrade their printer with the Upgrade Kit to Sigmax R19.
"BCN3D has always looked after its customers. We acknowledge 3D Printing is a growing industry and the technology and the quality it delivers is evolving so fast. Therefore, besides improving the performance and reliability of our products, we've taken into account our previous customers' needs in order to propose them a full enhancement kit." states Eric Pallarés, BCN3D Technologies CTO.
The easy-to-install upgrade kit will provide your BCN3D printer with the latest R19 features:
· e3D™ hotends: The newest version of the BCN3D hotends has been optimized by the global specialist e3D. Thanks to the superb e3D's machining and engineering know-how, which ensure the highest quality standards, the hotends provide a smooth and reliable extrusion under different printing environments.
· Filament Runout sensor: A mechanical switch to detect filament presence, allowing to prevent from one of the most common and frustrating failure reasons. In case of running out of filament during a print job, the printer will automatically pause and warn the user to load new filament to resume the print, letting to save time and money.
· New graphic user interface: The refined R19 GUI and UX include new informative screens, maintenance recommendations and guided assistants, as well as access to advanced printing settings.
· Dual gear feeder by Bondtech™: New extruder made with aluminum CNC machined body and hardened steel drive gears powered by Bondtech. An incredible grip is provided thanks to its high-tech dual drive gears, that have proven to be the best feeding extrusion system, getting rid of grinding issues, no matter the filament used. These components are only included on the Sigma upgrade kit due to all Sigmax versions already carry Bondtech extruders.
Upgrade kits availability. Pre-order it now. Shipping starts November the 12th.
If you're eager to get one, you can pre-order it today from BCN3D website or from your local BCN3D reseller. If you're not sure who that is, you can find it out here. The first kits will be shipped on November 12th 2018.
Do you own a Sigma? Discover the new Upgrade Kit to Sigma R19.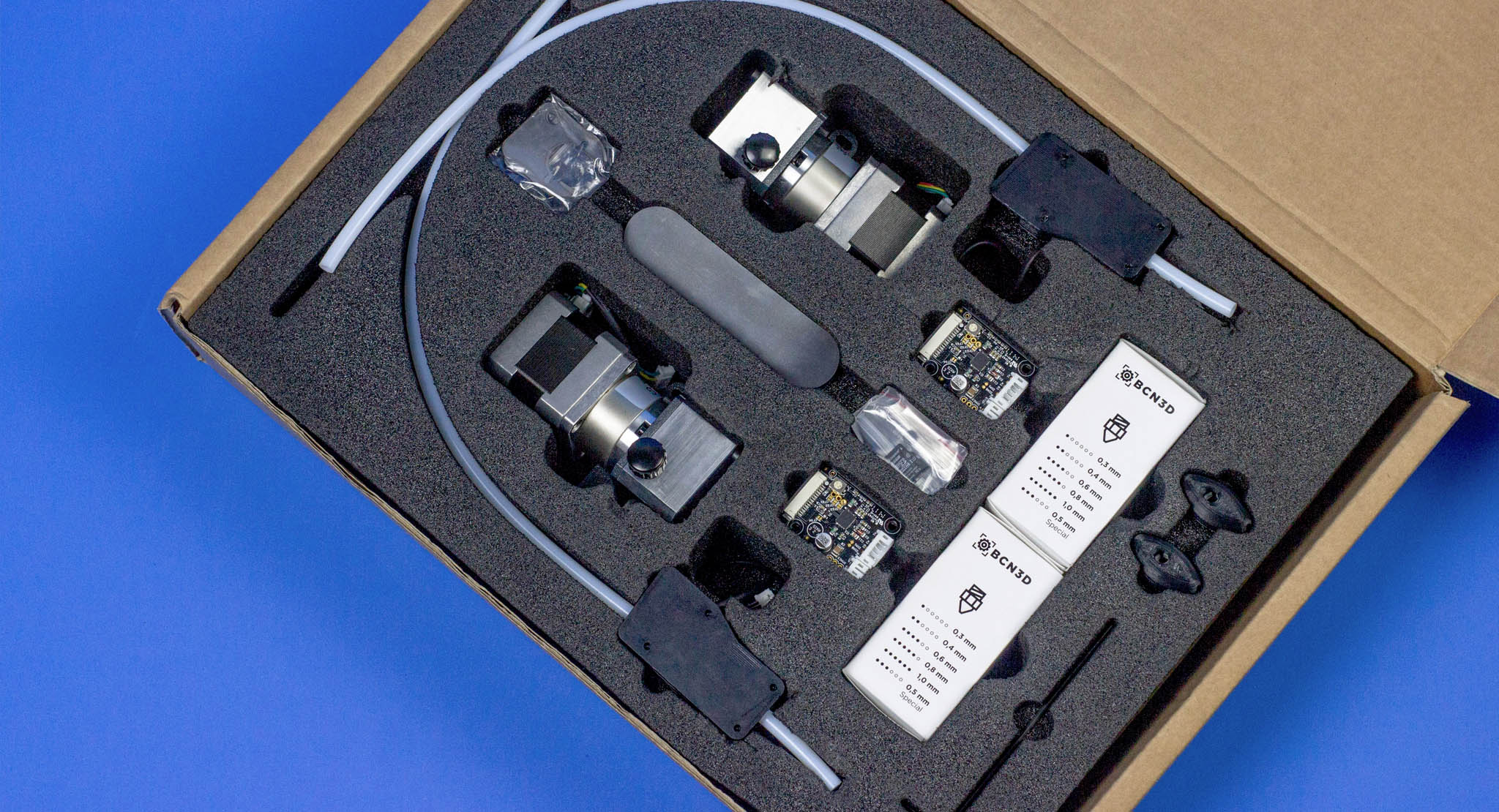 Do you own a Sigmax? Discover the new Upgrade Kit to Sigmax R19.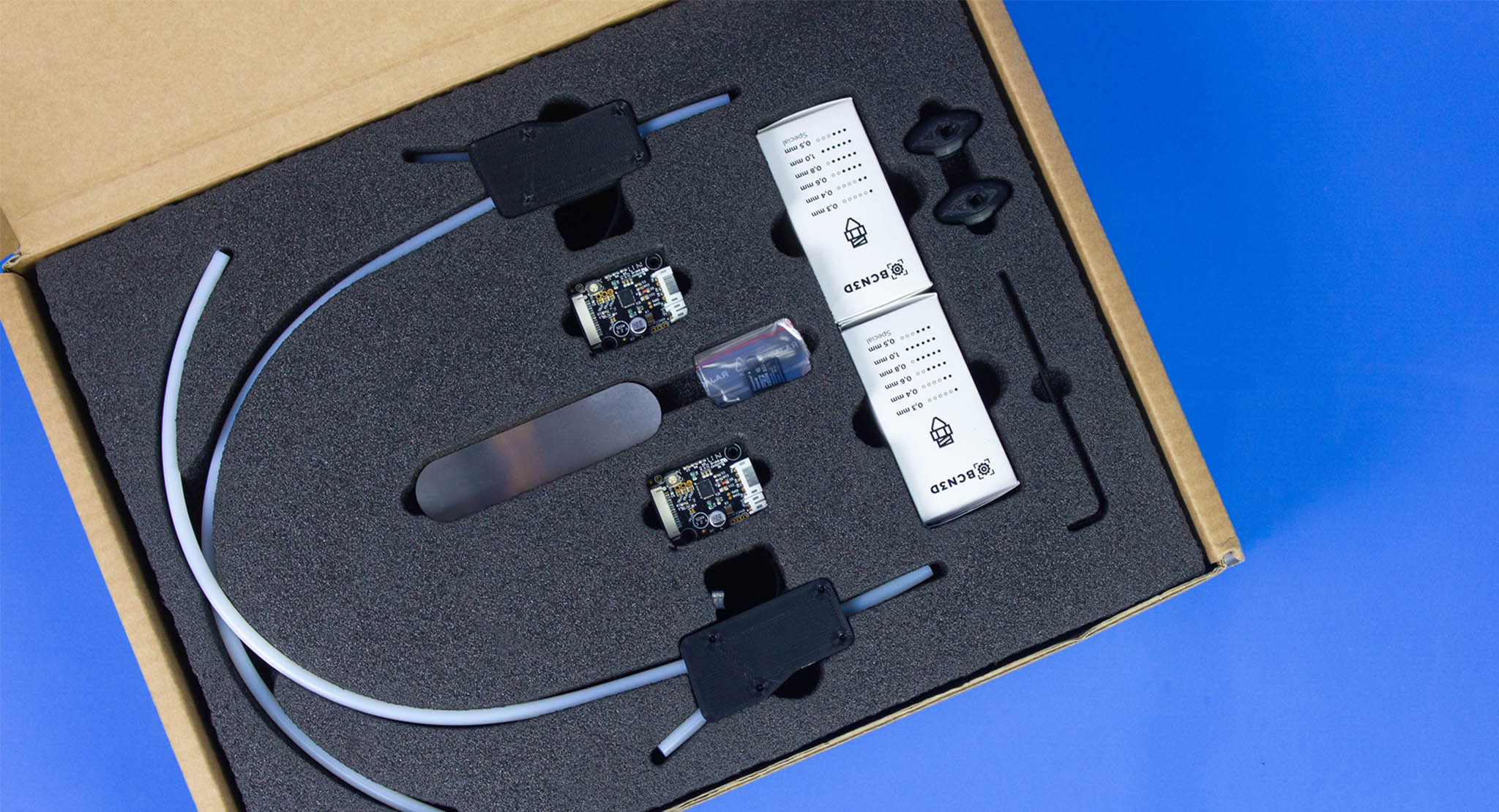 Contact us if you need more information at info@bcn3dtechnologies.com. Welcome to the BCN3D R19 era!