Simplify3D software is widely preferred worldwide as the premium software for 3D printing. This software communicates with your printer to effectively prepare, preview and print files on your 3D printer. Simplify3D offers a streamlined workflow and advanced settings that help to achieve the highest-quality 3D printed models, even those requiring support materials or dual extrusion. Version 3.1.1 now offers a Spanish version in response to the voice of the whole Spanish American community.
BCN3D Technologies, as key partner in the Spanish market, has cooperated with Simplify3D in the translation of the software. The goal of BCN3D Technologies is to change the way the world is made, approaching the digital manufacturing technologies to the public. However, language sometimes can be a barrier. With the brand new version 3.1.1, Simplify3D will empower all the Spanish-speaking users to take full command of all the capabilities available through their desktop 3D printers.
Version 3.1.1 is available for all licensed users worldwide.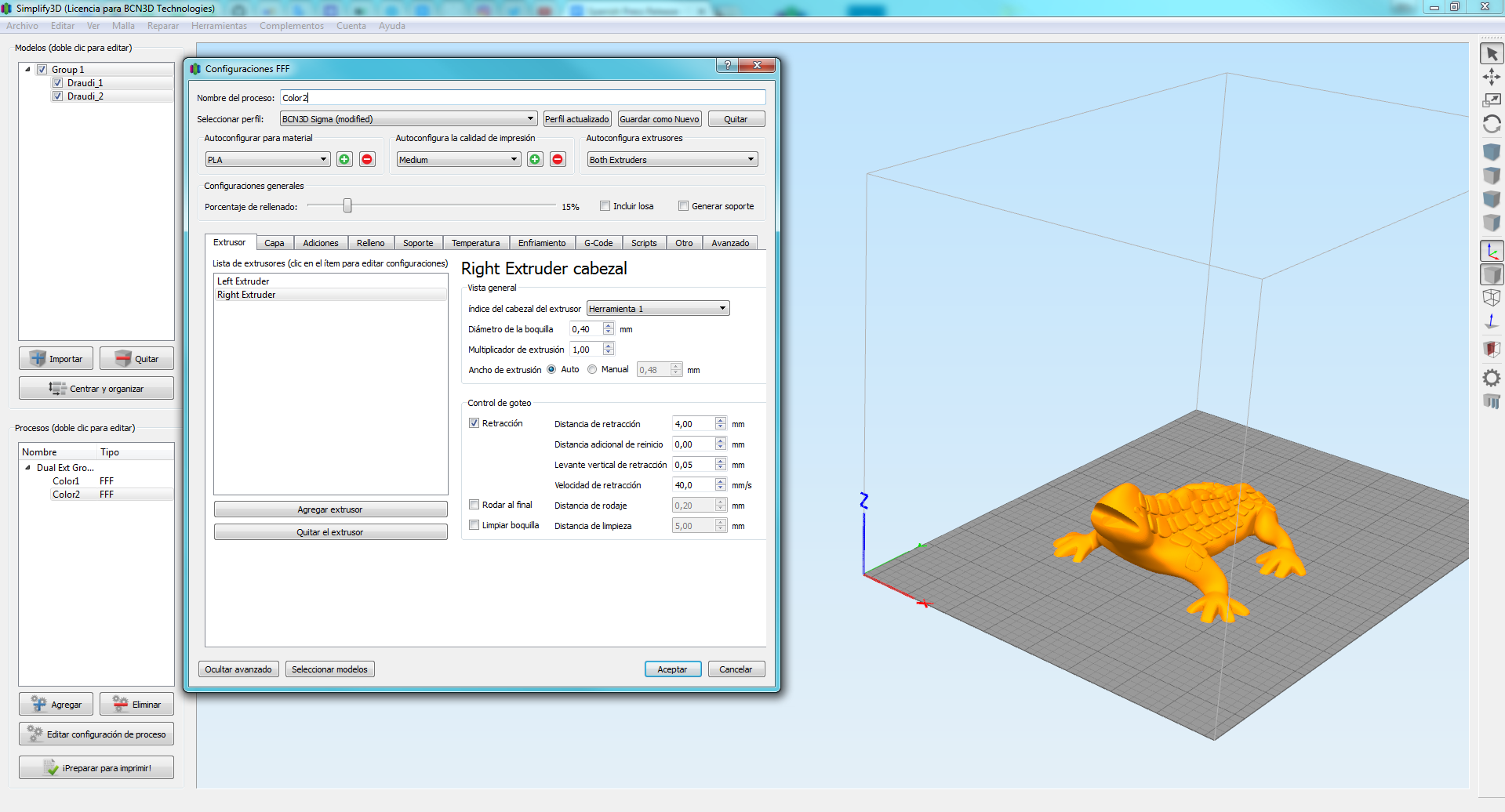 About Simplify3D
Simplify3D® develops premium 3D printing software, preferred by innovators, engineers and professional users in more than 100 countries worldwide. The powerful software application streamlines the process of 3D printing while providing robust customization tools, empowering innovation and allowing users to achieve higher quality results on their 3D printers. The software supports hundreds of 3D printer brands and is available worldwide through an extensive list of industry partners. Based in Ohio, USA, Simplify3D was founded in 2013 after years of involvement in open-source and grassroots 3D printing initiatives. The team is driven to simplify 3D printing and to give users the control they need to succeed. For more information, visit Simplify3D.com.