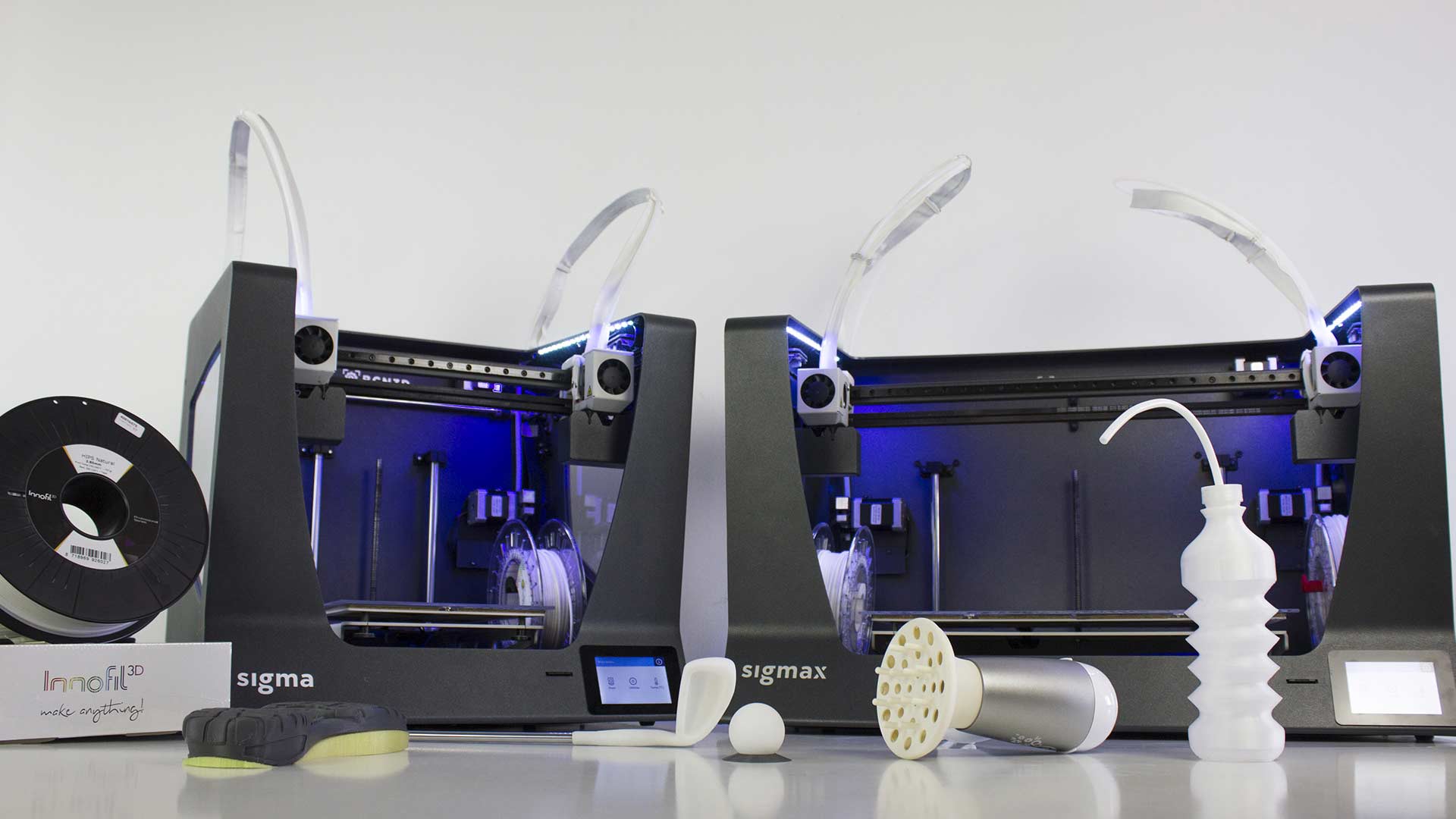 Last year we introduced the new BCN3D Filaments brand in order to provide a better and closed solution for all our customers. BCN3D Filaments are industrial-grade materials designed to deliver outstanding results for both BCN3D printers, the Sigma and the Sigmax. However, with versatility in mind, our printers are machines that accept third party filaments. That means that users who are enthusiasts of other filament brands are not required to use BCN3D Filaments, so they will be able to print with other brands. So, enthusiast of Innofil, Protopasta, Colorfabb, Polymaker, Filamentum, Formfutura, Mattherhacers filaments, among others, obviously can print with them on our printers.
That's why we've partnered together with Innofil company, a well-known 3D printing filament manufacturer, to certify their technical materials by running out different benchmark parts with the BCN3D Sigma and the BCN3D Sigmax. The results have been highly satisfactory and the printing settings are available for everyone.
During the last months we have carried out tests with ASA, HIPS, PP and Innosolve. Check out each material properties.
ASA (Acrylonitrile Styrene Acrylate)
Innofil3D ASA is a high performance thermoplastic with similar mechanical properties as ABS. ASA offers additional benefits such as high outdoor weather resistance. The UV resistance, toughness and rigidity make it an ideal material for 3D printing applications. The properties that ASA offers are:
High outdoor weatherability

Chemical resistant

Heat resistance

Good anti-static properties

Tough and rigid
The Innofil3D ASA filament offers you the opportunity to 3D print outdoor fixtures and appliances without losing its properties or colour. To avoid wrapping during the print, we recommend to use 3DLac.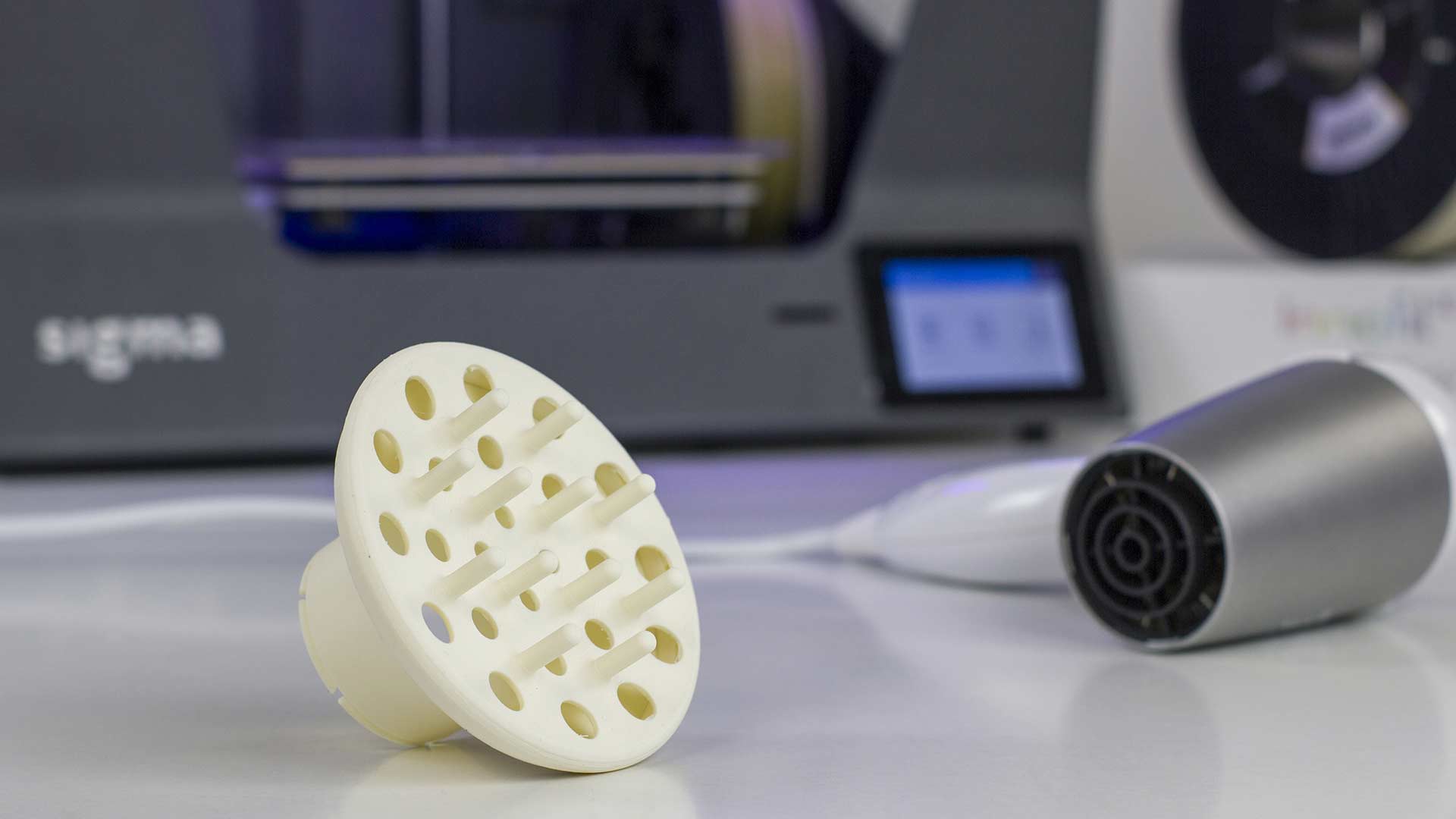 PP (Polypropylene)
Innofil3D PP is a high performance thermoplastic with low density, high elasticity and a high resistance to fatigue. The mechanical properties make it an ideal material for 3D printing applications which have to endure high stress or strain. The properties of the PP filament are:
Low density

Chemical resistant

Resistant to fatigue

Elasticity and toughness

Insulation
PP is one the most used materials in the world due to its versatility and ability to engineer light weight tough parts. To avoid warping, we recommend to apply polypropylene tape on the printing surface.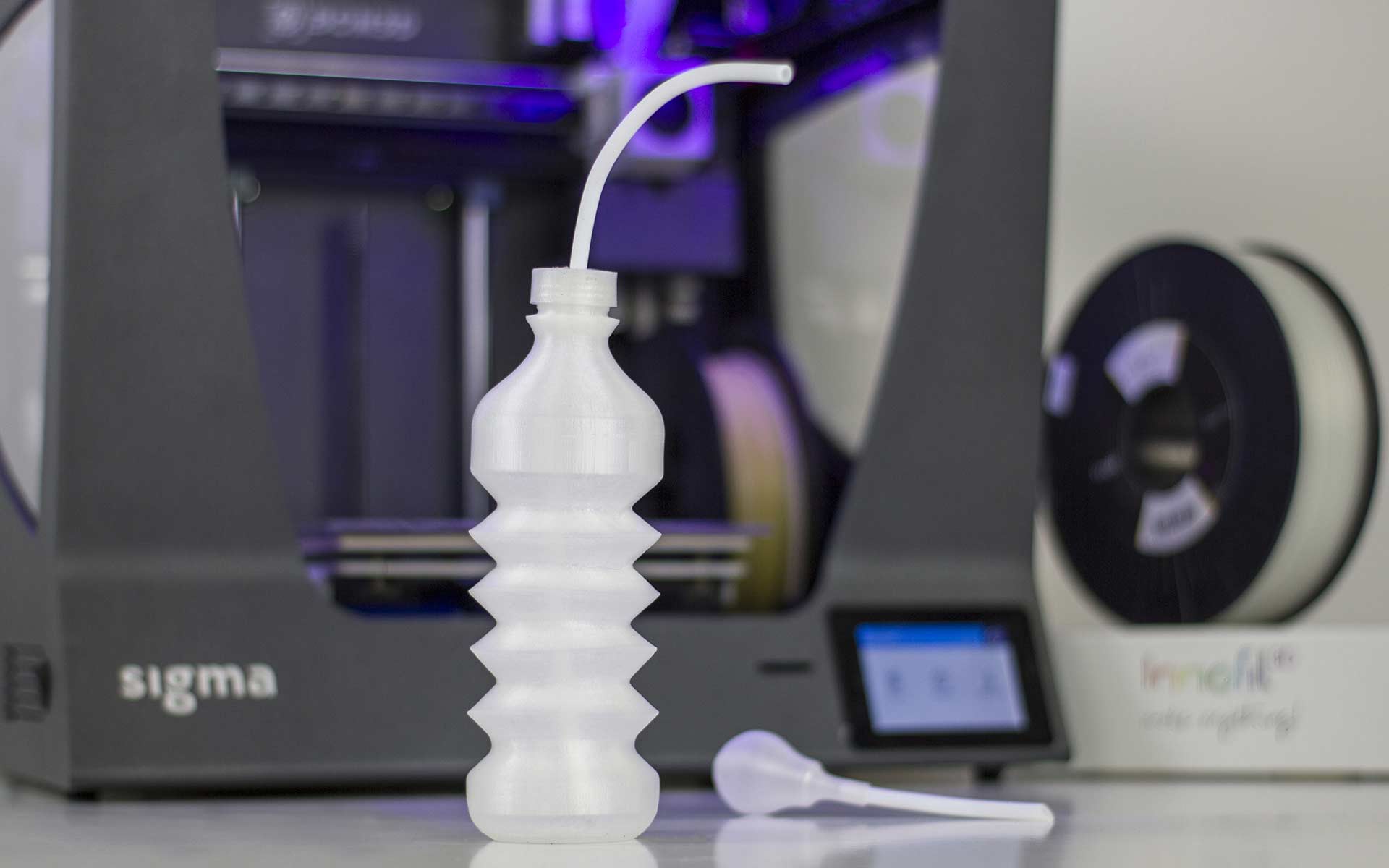 HIPS (High Impact Polystyrene)
Innofil3D HIPS is a high quality engineering thermoplastic. HIPS is well known in the 3D printing community as a support material for ABS. But this material has additional properties to offer like:
Good impact resistance.

Good dimensional stability.

Easy post-processing.
HIPS filament is a great material to use as a support for ABS because it dissolves in d-limonene. Now you have the opportunity to create ABS models with a complex geometry thanks to the IDEX system that BCN3D Printers offer. With this lightweight material your prints will have a beautiful matte finish. A helpful tip to get good bed adhesion is to apply 3DLac on the printing surface.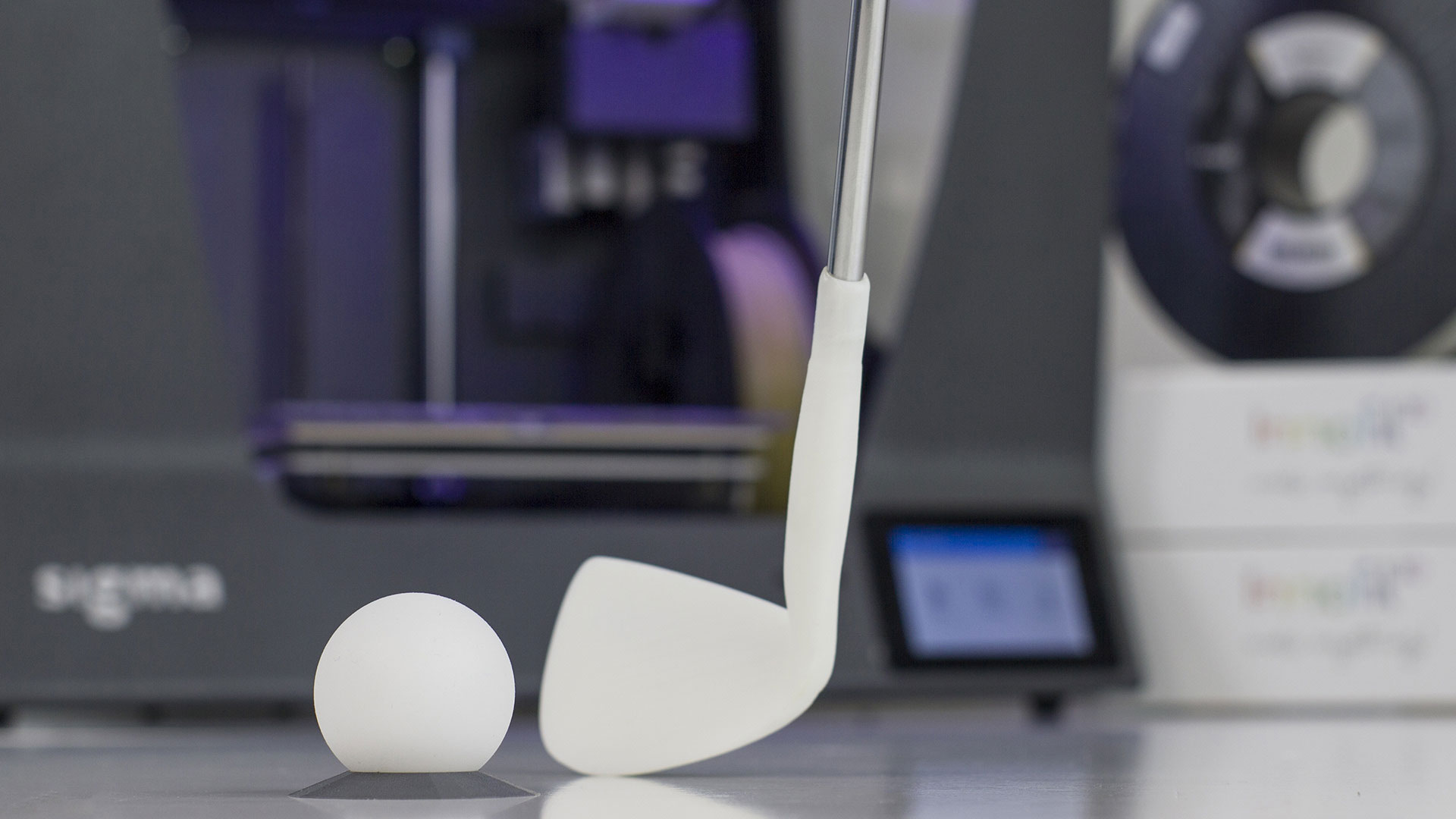 Innosolve (Polyvinyl Alcohol Compound)
InnoSolve 3D printing support material is an great choice for those users that want to print complex geometries with overhangs and that need a support structure. InnoSolve is soluble in cold water and is not harmful for the environment: it is odourless and 100% biodegradable. InnoSolve filament is dissolvable in tap water.
Store this monofilament in a sealed bag or container to prevent from getting sticky. We recommend to apply 3DLac on the bed to have a good adhesion between the print and the bed.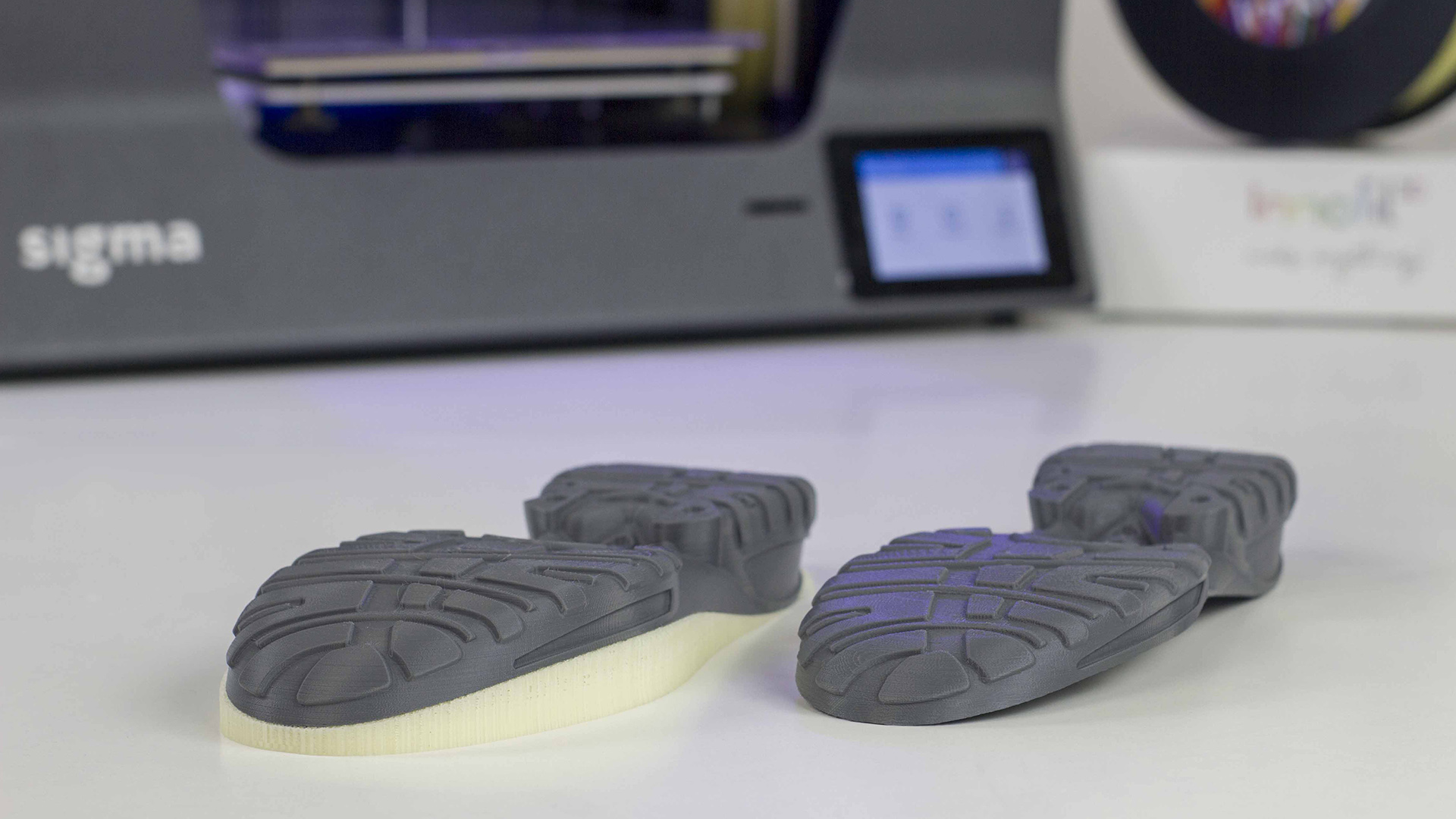 Resources
We believe in the compatibility between brands and we place value on giving to our customers the opportunity to decide and choose the filament that they need to print with. A more versatility just can mean more possibilities to create something new and to grow up faster together. You can check the print settings for Innofil ASA, PP, HIPS and Innosolve in this pdf.