IED, the Istituto Europeo di Design, is an international network of universities specialized in training, development and research in the disciplines of Management, Fashion, Design and Visual Communication. Since 2017, IED Barcelona has implemented BCN3D 3D printers for prototyping and functional testing, speeding up students' creative process and turning conceptual designs into reality.
Professional desktop 3D printing at IED university
Before incorporating 3D printing technologies into their university back in 2017, students at IED used to use basic equipment and traditional model-making methods for prototyping their ideas. However, hand-made models do not capture all the potential of the concept and these processes had proven time-consuming and labor-intensive.
With that in mind, IED sought an on-site solution such as 3D printing for prototyping and functional testing. They decided to incorporate the BCN3D Sigma and the Sigmax R19 3D printers in their FabLab.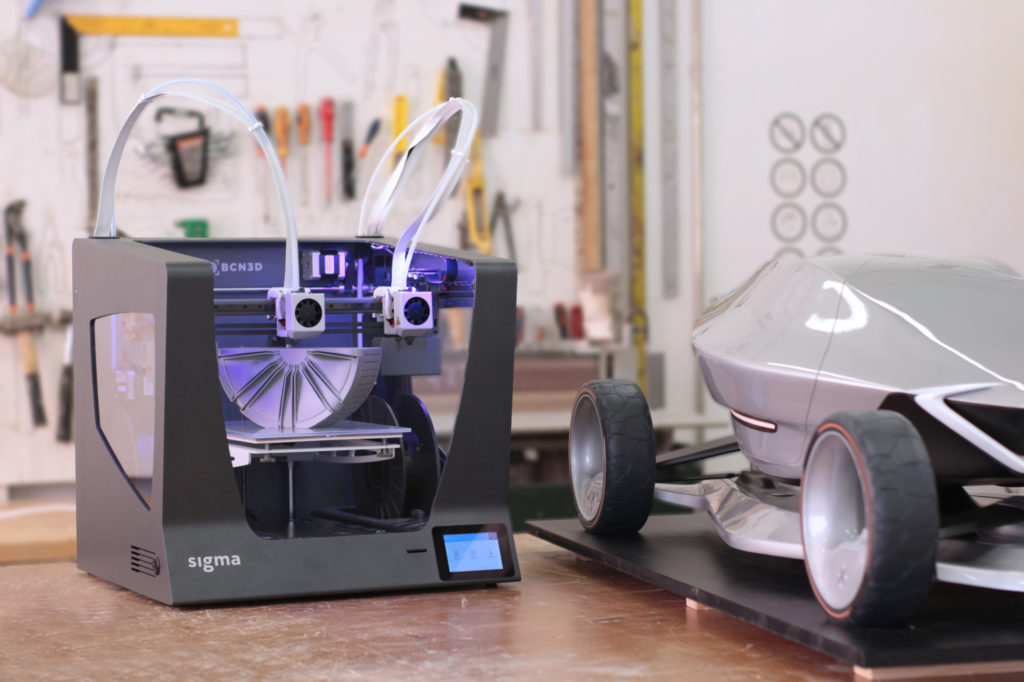 "IED philosophy is built using a methodology based on learning by doing. Therefore, the rapid prototyping part becomes very important. Students, during the design process, now are capable to iterate faster and get refined designs in a very straight-forward workflow through 3D printed models." explains Raffaella Perrone, IED Barcelona Design Managing Director.
Reducing model-making time and increasing iterations
For IED students, it's not so much about the cost of the materials; it's the reduction in manufacturing time that makes a big difference. By not building the model trough traditional model-making methods, students avoid significant time.
Furthermore, having in-house 3D printers allows them to test more designs in a shorter period of time and also reduces the costs of making design iterations.
BCN3D 3D printers at IED Fablab
The main reason why IED decided to invest in BCN3D Printers for their FabLab was IDEX technology. IDEX is the most reliable and neat solution on the market when it comes to dual extrusion technology. This is because the two extruders work independently when printing water-soluble supports or multi-material parts. While one extruder is printing the second one is parked, preventing the drip of molten plastic into the part. Conventional dual extrusion printers have both extruders together, which may result in filament threads left on the piece.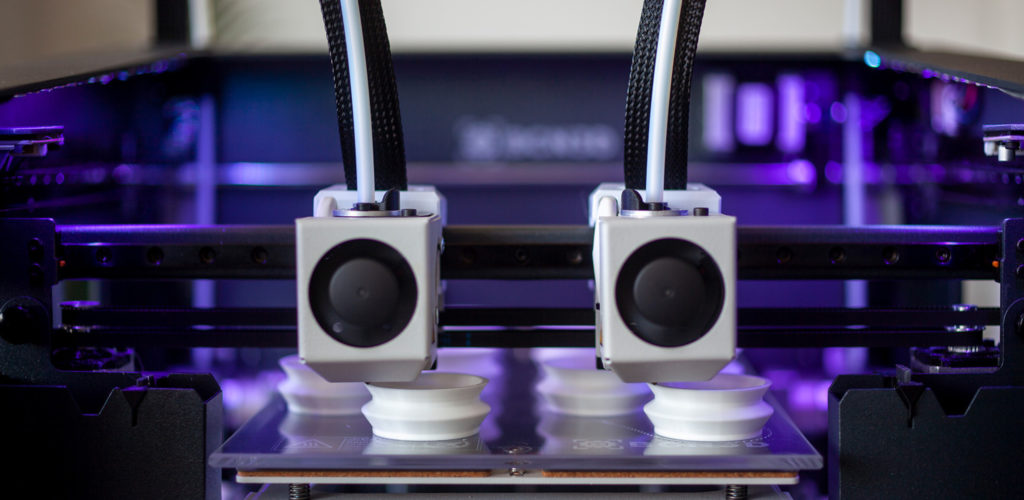 IED, by using 3D printing technologies, clearly demonstrates how 3D printing can revolutionize students' creative thinking. In case your university is interested in a 3D printer, you can learn more about how to choose the right 3D printer in this whitepaper.
Download guide on how to choose a 3D Printer  >
Ready to save time and cut costs with a BCN3D printer? Request a customized quotation for a BCN3D Printer.