World-leading motorsport and advanced technology company Prodrive has implemented additive manufacturing technology to print parts for production use for the actual racing vehicles they build and provide them with a huge range of possibilities that traditional manufacturing methods couldn't.
Prodrive's Innovative Values
With facilities in the epicenter of the UK's Motorsport Valley in Banbury, Prodrive is the world's most successful multi-disciplined motorsport businesses and the business behind some of the greatest names and achievements in world motorsport. By combining their motorsport culture with a free thinking approach, they create innovative engineering solutions to rapid timescales.
For the last decades, Prodrive has transferred its skills and agile approach to developing innovative engineering solutions for businesses in the automotive, aerospace, marine and other industry sectors. Their ability to accelerate the development process by taking ideas to proof of concept and on to the prototype stage in a fast way is part of what led them to their successful prizewinning history.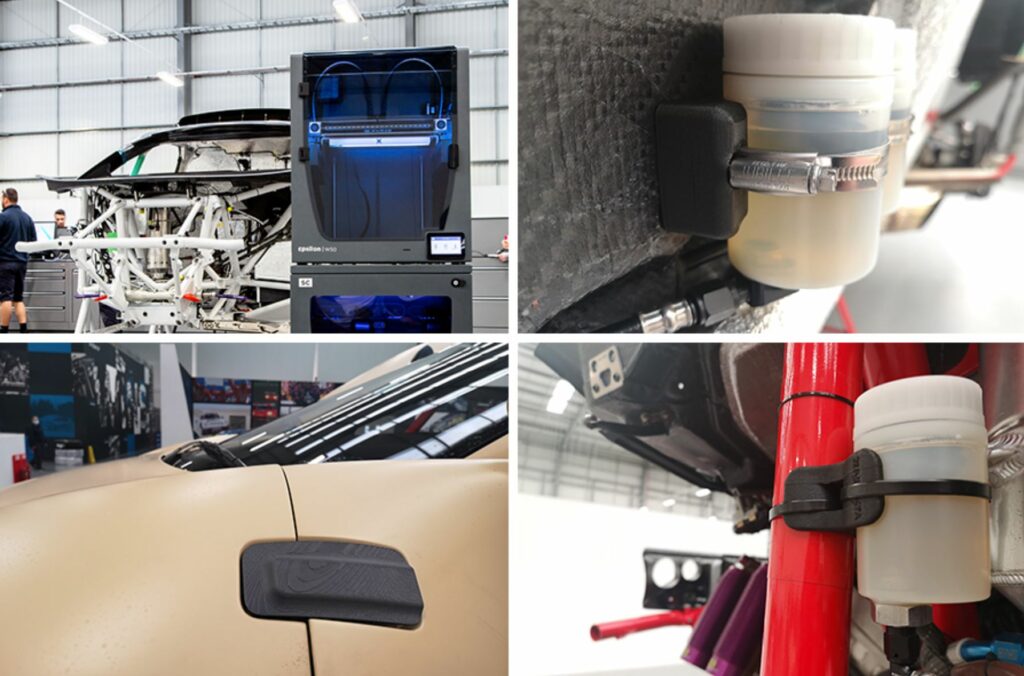 These values are also reflected in their decision to implement additive manufacturing technology in their business a long time ago.
3D Printing Implementation
Prodrive first used 3D printing technology many years ago, more as a prototyping tool. As time goes on, the printers have become more robust, efficient, versatile and adaptable. This fact, together with the development of high performance materials, has allowed Prodrive to print parts for production use for the actual vehicles they produce and provide them with a huge range of possibilities. An example of this is the Dakar that Prodrive successfully completed by collaborating with the Bahrain Raid Xtreme team to develop the Prodrive Hunter, an all-new T1 4×4 prototype racing vehicle that incorporated FFF printed parts. Sébastien Loeb, a veteran of the Dakar, drove the vehicle to second place in 2023.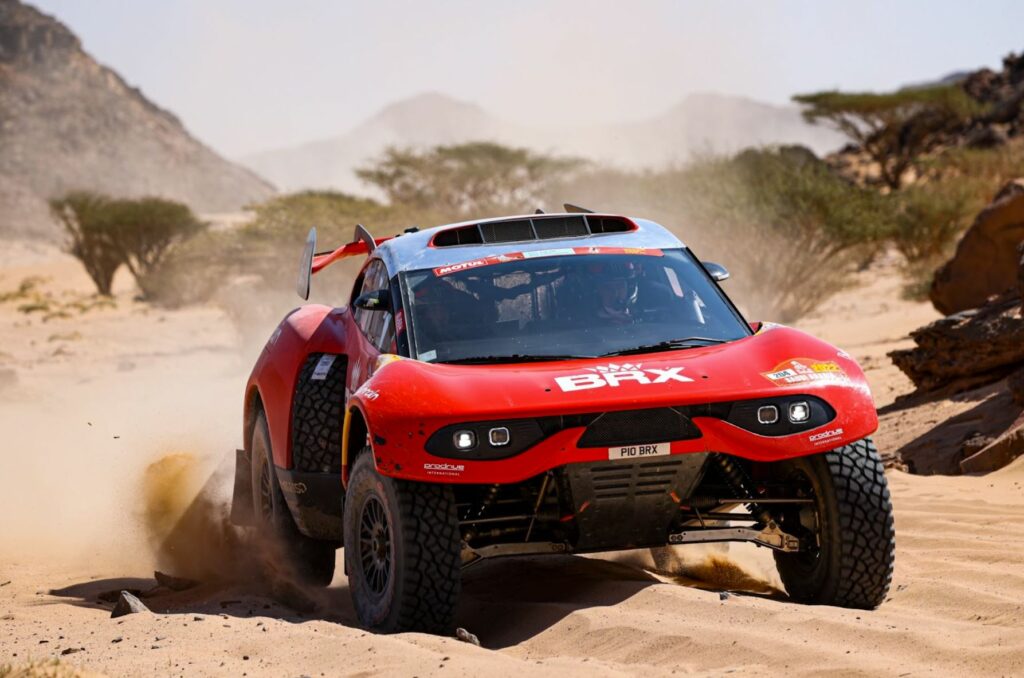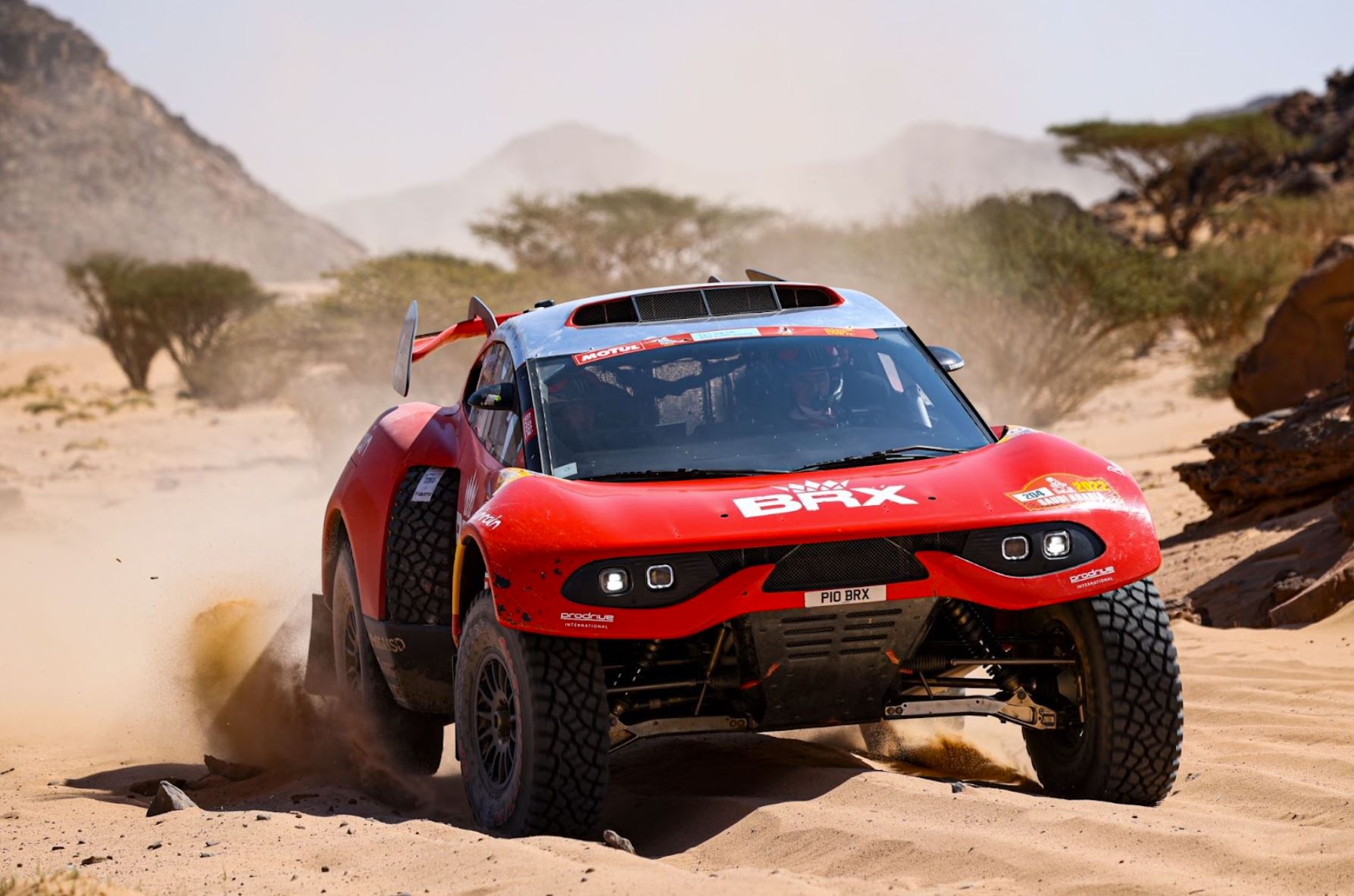 The way Prodrive implemented 3D printing in their processes was very straightforward, it was a little bit of a mindshift at the beginning when it comes to design parts and what can really be achieved, but their team of dynamic designers quickly adapted to an additive manufacturing mindset. Since the beginning, the team found that 3D printing allowed them to do things in a way other manufacturing methods couldn't.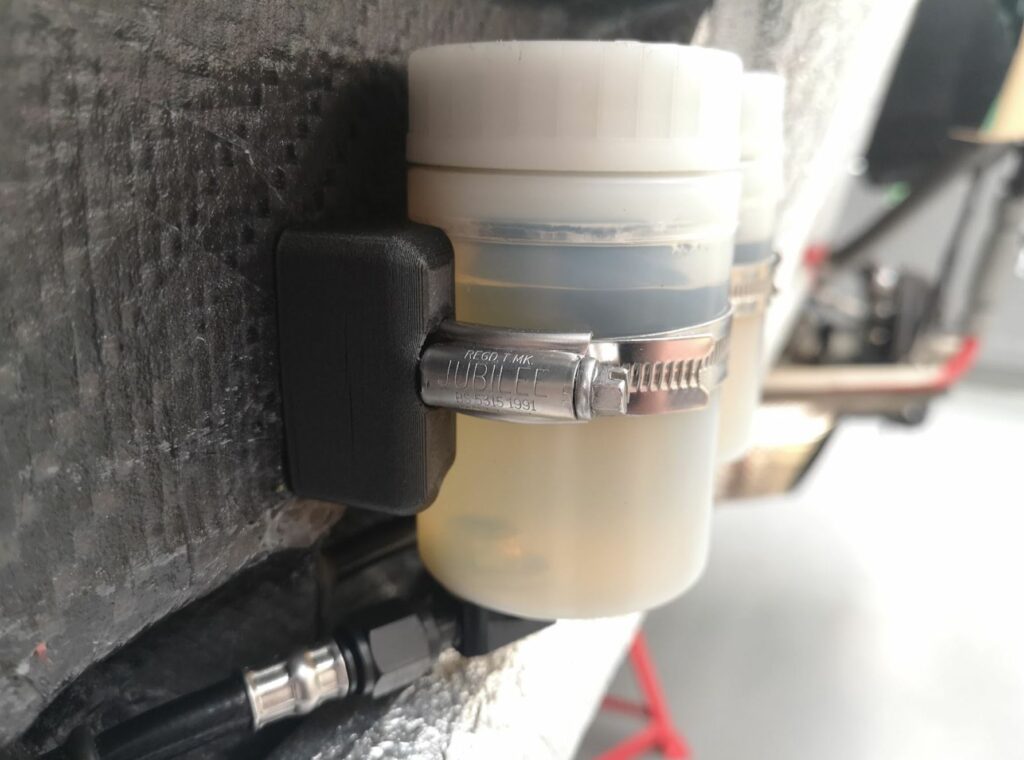 "Additive manufacturing is a game changer in terms of making some parts we couldn't have done before with the traditional methods, but it is also the speed. We can have an idea for the design, and print it in a very short period of time, which allows us to check & modify the results very fast."- Paul Doe, Chief Engineer Chassis at Prodrive Motorsport.
Applications for Prodrive
When it comes to the parts Prodrive creates, especially the end use parts, they get a really hard life, as they are part of Prodrive's GT cars, and must perform in the endurance races such as Le Mans. These parts must perform at its maximum capacity and resist a lot of abuse so they have to be made from hard wearing and resilient materials. Here is when carbon fiber filament comes in, not just because of its stiffness but also for the temperature range that it can tolerate. 
"One of the most important things for Prodrive is quality…and that's what we get from the parts printed in BCN3D machines. BCN3D printers allow us to make quality parts identically every time."- Paul Doe, Chief Engineer Chassis at Prodrive Motorsport.
With the BCN3D machines the team is able to print jigging parts, tooling, many end use parts in the racing cars, but also parts for feasibility checking.
"There is no way we could achieve what we have achieved without this technology. I don't know how we'd manage to get what we've got in the same way with traditional manufacturing methods and it would be a huge step backwards to not have it."-  Paul Doe, Chief Engineer Chassis at Prodrive Motorsport.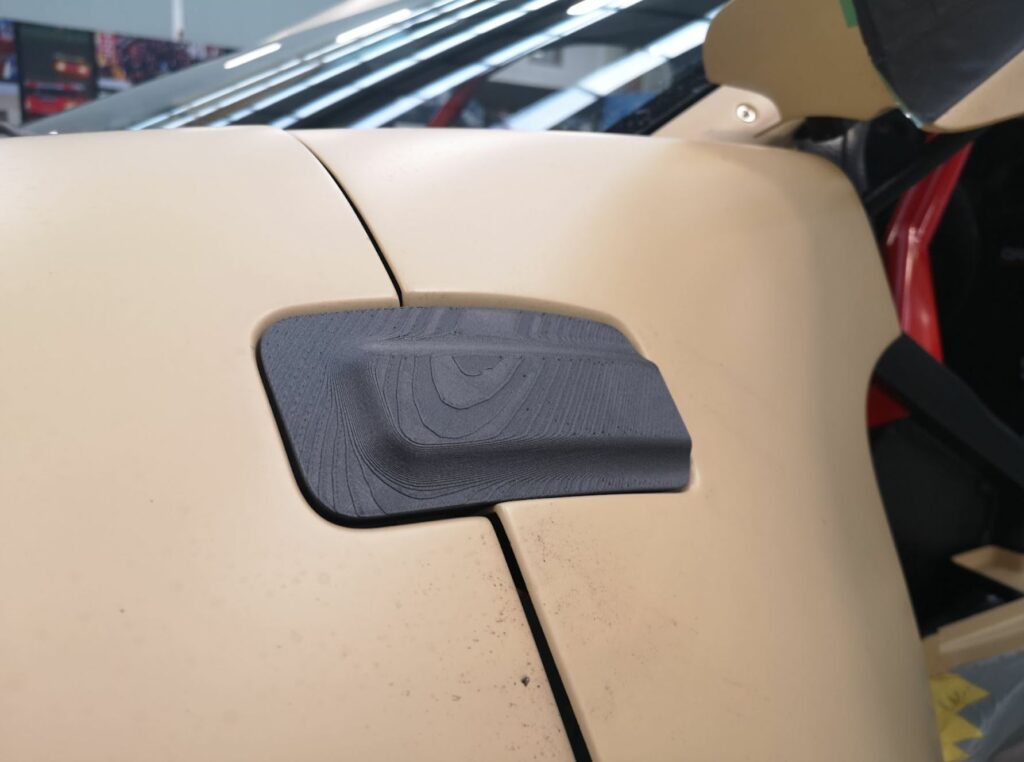 Why BCN3D?
Prodrive decided to trust BCN3D printers, because of the many advantages it offers  compared to the others across the market. The massive print volume is one of the key features which is allowing them to print much bigger parts. They are also benefiting from the IDEX technology, the disruptive Independent Dual Extrusion System that makes the difference in 3D printing,originally developed by BCN3D. This dual extrusion system allows them to print parts with two different materials, one on each extruder, or print with the same material in both print heads and print two parts simultaneously which is ideal for the great amount of parts they need in a short time. 
The Smart Cabinet, a perfect integration of BCN3D printers that completes the Epsilon ecosystem, helped Prodrive to maintain the materials in top condition and ensure the top quality of the prints, which is crucial when the main objective is to get all those parts in the least amount of time possible.
"It is amazing the amount of companies that would benefit from this technology. With BCN3D printers you can get from production parts to prototype parts, mock ups etc…The possibilities are limitless." –  Paul Doe, Chief Engineer Chassis at Prodrive Motorsport.