RMC Motorsport, an automotive company dedicated to the rally sector, has internalized & optimized internal processes and achieved greater design capacity by involving 3D printing technology in the manufacturing process of their rally cars.
RMC Motorsport's DNA
RMC Motorsport, an automotive company dedicated to the rally sector founded by the ex-driver and trainer Roberto Méndez, is dedicated to the preparation, maintenance and support of racing cars and it is specialized in the manufacture of vehicles in the N5 category. RMC Motorsport has extensive experience in asphalt and gravel rallies, having achieved important victories both at world and national level and with a firm commitment to young talent. Throughout its history, it has won important titles such as the one won by the Peruvian Nicolás Fuchs in the World Production Rally Championship in the 2013 season. A path that has also led them to win four titles in the Spanish Gravel Rally Championship and two in the Spanish Asphalt Rally Championship.
With its values and experience based on rally competition, the company firmly believes in technological advances that provide a qualitative and differential leap as a main tool.
The Challenge
The objective of RMC's team, made of more than twenty engineers and mechanics, all of them highly qualified to guarantee both the perfect functioning of the cars, was to achieve greater design capacity, internalize and optimize internal processes and reduce the manufacturing times of its vehicles. The team was also looking to maximize the development of its internal processes, and rely the least as possible on third parties. After taking into account different alternatives, the team thought about 3D printing for its ability to create complex geometries, significantly lower costs and shorter lead times compared to traditional methods. As a consequence, RMC began to do some research into the 3D printing market in order to find the printer that would provide them with the widest range of printing options, speed and material compatibility.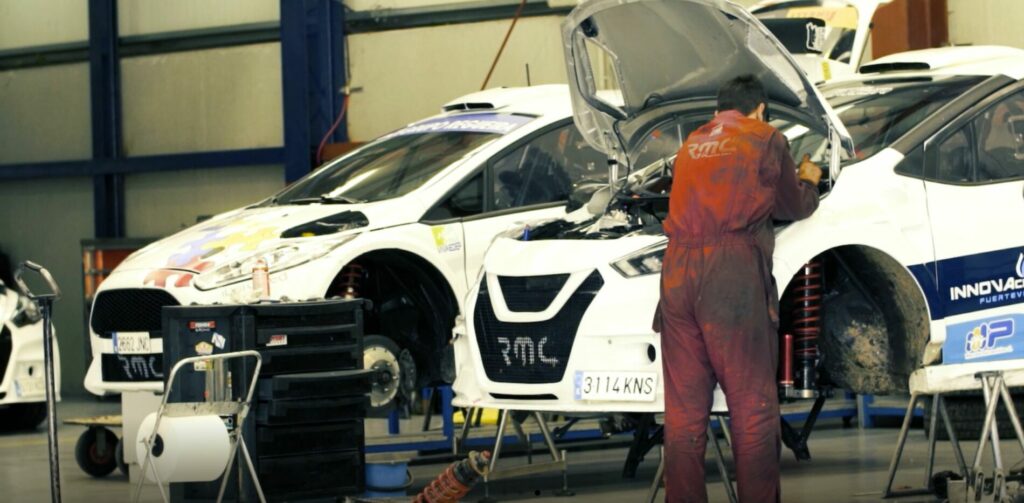 3D Printing Project Applications
It was at this moment that Sicnova, Spain's leading distributor of 3D printing technology, contacted RMC and assisted them in order to choose the printer that best suited their needs. Thanks to their efficiency, RMC had a 3D printer up and running in a matter of weeks, together with all the necessary information regarding the different types of materials available on the market and their properties.
The printer selected for this project was the BCN3D Epsilon W27, designed to deliver solid parts with industrial-grade materials and equipped with IDEX technology. 
"Initially, the plan of the team was to use it for prototyping, but we quickly realized that it could also be used to manufacture end-use parts and incorporate them into their racing vehicles."  – Víctor Núñez, Ingeniero de Diseño en RMC Motorsport.
The BCN3D Epsilon W27 was used to print:
Air intakes

Intake hood

Bulkhead

Screen brackets

Solenoid cover

Prototypes to enhance the performance of the competition vehicle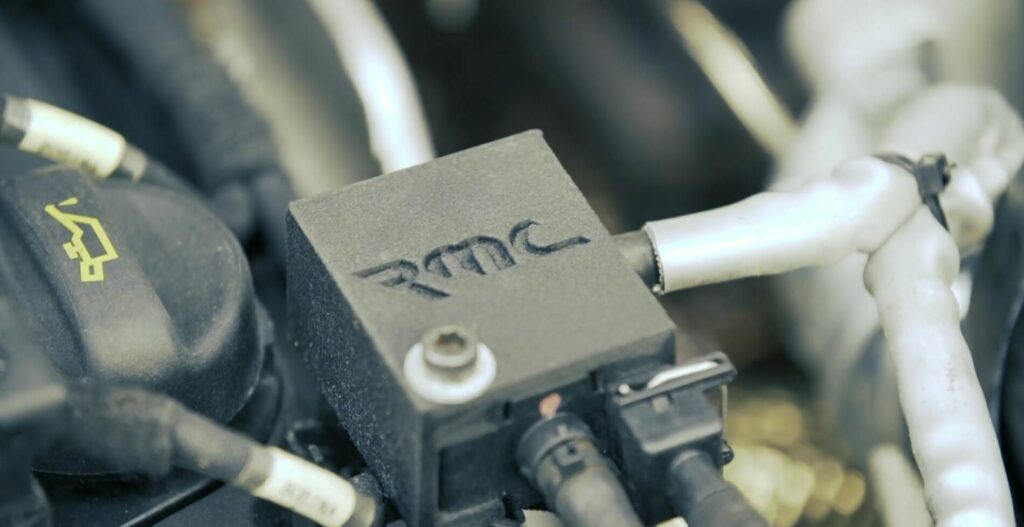 In addition, RMC implemented a kit made of PAHT CF15 with aerodynamic turbo intake bells located in the engine area, which can withstand high temperatures.
3D printing technology also allowed them to develop complex geometries that helped them to enhance everything from the air intake performance to turbo and oil cooling. An example of this is the air intake for the car's filter, which provided a significant performance boost for the engine. Its shape made it difficult to produce it with carbon fiber, but 3D printing allowed it to be produced in less than five hours at a cost reduction of forty per cent.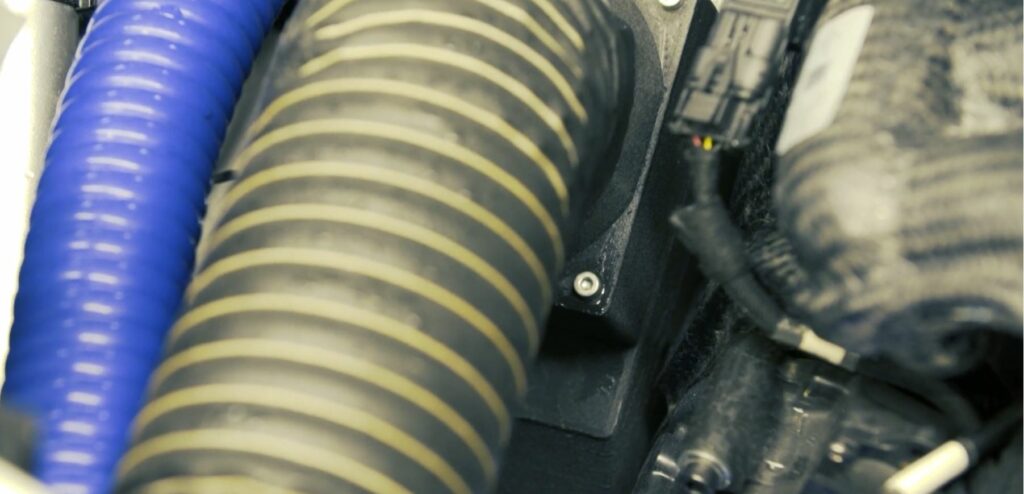 The reduction in lead times was another advantage to be taken into account, it used to take five days to obtain the bulkheads to prevent water from entering the interior of the vehicles, now they can manufacture their own in just two hours with flexible TPU filament and they are easily installed.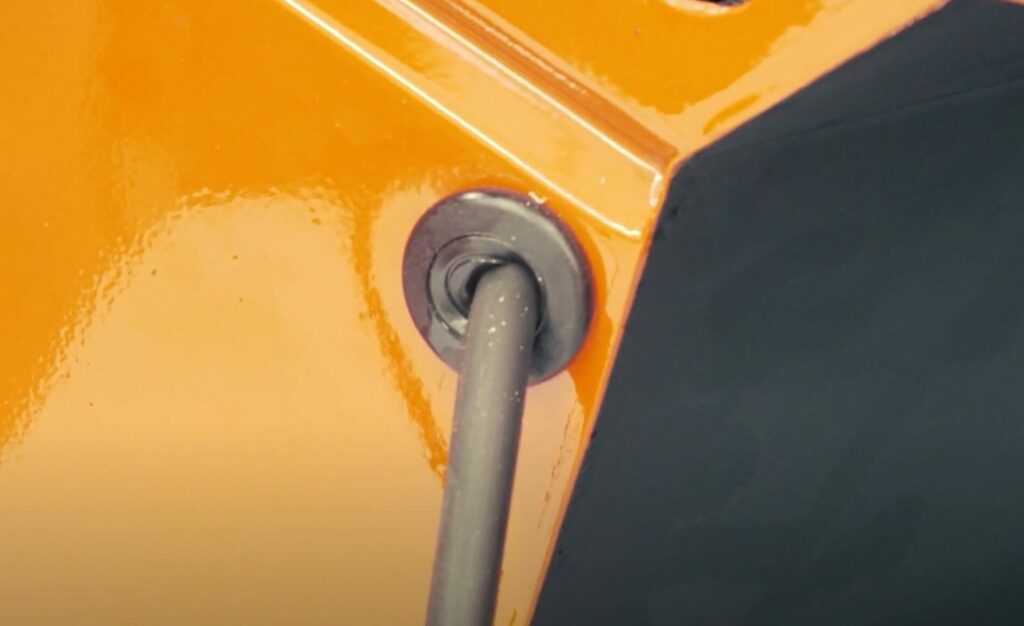 "Thanks to 3D printing technology we have achieved our initial goal. We now have the freedom to manufacture everything we want for our N5 cars in our own facilities."- Javier Fernández, Race Engineer at RMC Motorsport.
3D printing technology has become a fundamental tool in RMC's day-to-day work. Thanks to this, the N5 vehicles are cars that will continue to evolve continuously, with the best conditions to compete and to continue winning rallies for many years to come.