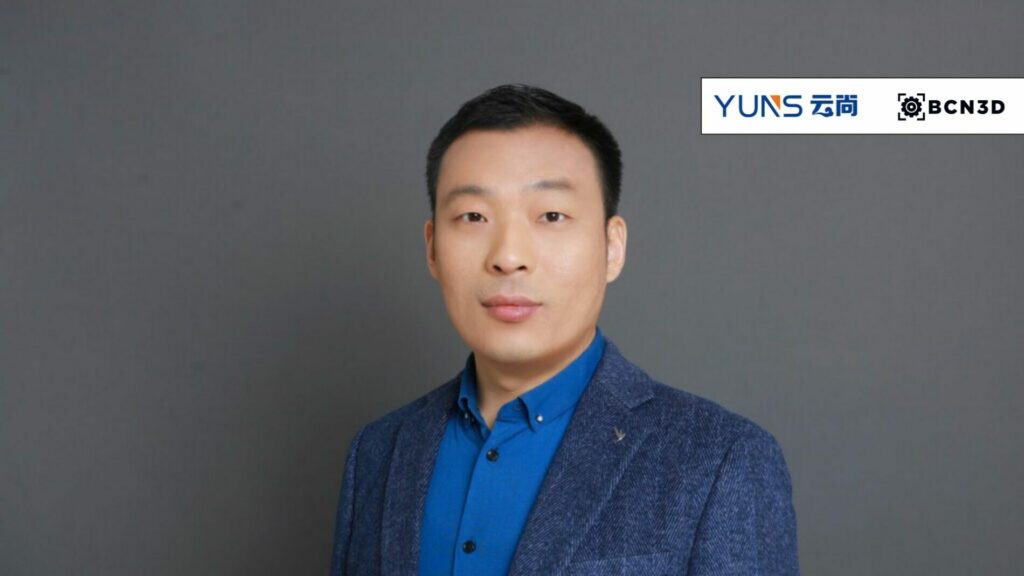 Barcelona (Spain) / Beijing (China), December 15th, 2022 – In an effort to provide the best local additive manufacturing experience in China, BCN3D, a leading manufacturer of 3D printing solutions based in Barcelona, and YUNS Technology have announced a partnership agreement. Under this new agreement, YUNS Technology becomes the partner of BCN3D hardware and software solutions in this area.
Louis Liu, the founder of the company, has a wide experience working in big companies from the manufacturing industry. From 2012 to 2016, he worked for 3D Systems as a channel manager in Northern China and finally, in 2017, he founded Beijing YUNS Technology Co Ltd., focusing on 3D solutions.
Why BCN3D?
YUNS Technology decided to partner with BCN3D because over the last two years, it has exponentially increased in terms of technical innovation, market share, and dependable client base around the globe. They are excited to collaborate with the BCN3D team, which is young, creative , and driven to succeed, in order to find and serve more clients in the Chinese market.
"I think the BCN3D team has the spirit of innovation and professional ability. I believe that the cooperation between YUNS Technology and BCN3D will bring high-quality products and services to the Chinese market."
Xavier Martnez Faneca, the CEO of BCN3D, is also very enthusiastic about the partnership with YUNS Technology: "We are looking forward to be working with them, and I believe their skilled staff will provide excellent service to BCN3D consumers in the chinese market. A further illustration of BCN3D's explosive growth is the cooperation with them, which strengthens the continued growth of our Global Partner Network. We're sure they'll play a key role to help us grow and serve clients in their area."
About YUNS Technology 
YUNS Technology is committed to becoming a solution provider for the entire industry chain of the 3D industry, bringing innovative power to the manufacturing process of businesses by introducing 3D printing technology into them. Its main business includes 3D printers, 3D scanners and Downstream software and hardware sales, 3D digitization projects, product design and molding services. After five years of development, it has now become a comprehensive company integrating technology research and development, business consulting, product integration and technical services. In 2019, it was recognized as a national high-tech enterprise.
About BCN3D
BCN3D is one of the leading developers and manufacturers of 3D printing solutions in the world with an installed base in more than 60 countries. Its main clients include Nissan, BMW, NASA, Camper, Louis Vuitton, and the Massachusetts Institute of Technology (MIT).
Media Contact:
press@bcn3d.com
Barcelona (Spain)