Barcelona, November 12th 2019 – Designed to enable professionals to innovate further, the new BCN3D Epsilon is our most powerful, dependable and precise 3D printer yet. Its industrial power guarantees unparalleled performance for your workbench or factory floor.
After long research and development, today at BCN3D we are proud to introduce the BCN3D Epsilon, a new generation of 3D printers combining enhanced performance, industrial-grade reliability and full accessibility for a seamless daily operation.
This complete professional 3D printing solution has been developed to enable innovators -from manufacturers to engineers to designers-, to easily create functional parts, prototypes, manufacturing jigs and tools; and so much more, with the highest throughput for maximum efficiency.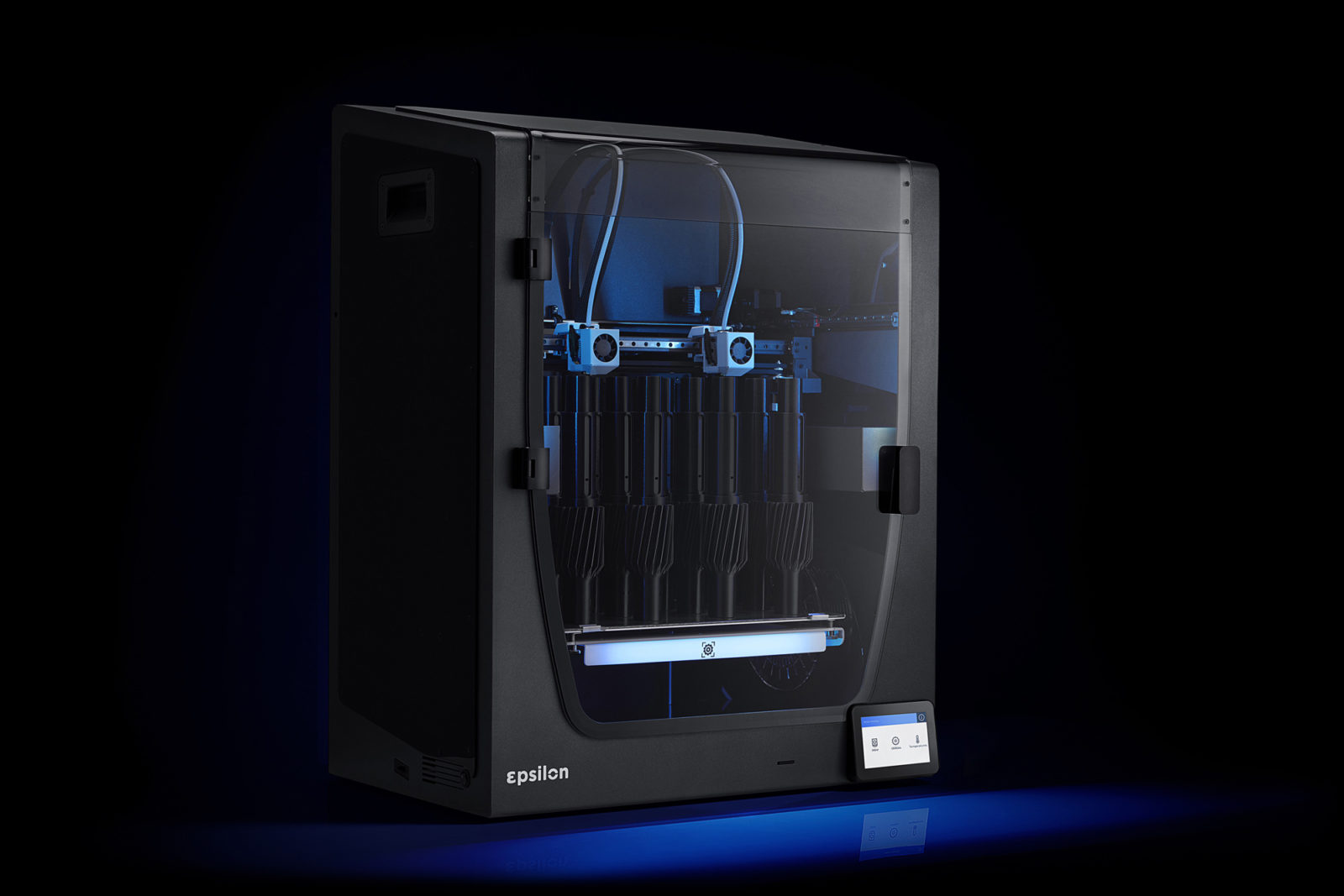 A scalable production solution
The BCN3D Epsilon features one of the largest build volumes on the market, with a print volume of 420 x 300 x 400 mm. Print at large scale using water-soluble supports, or fit multiple parts on a build plate, so you can get the dimensions you designed for.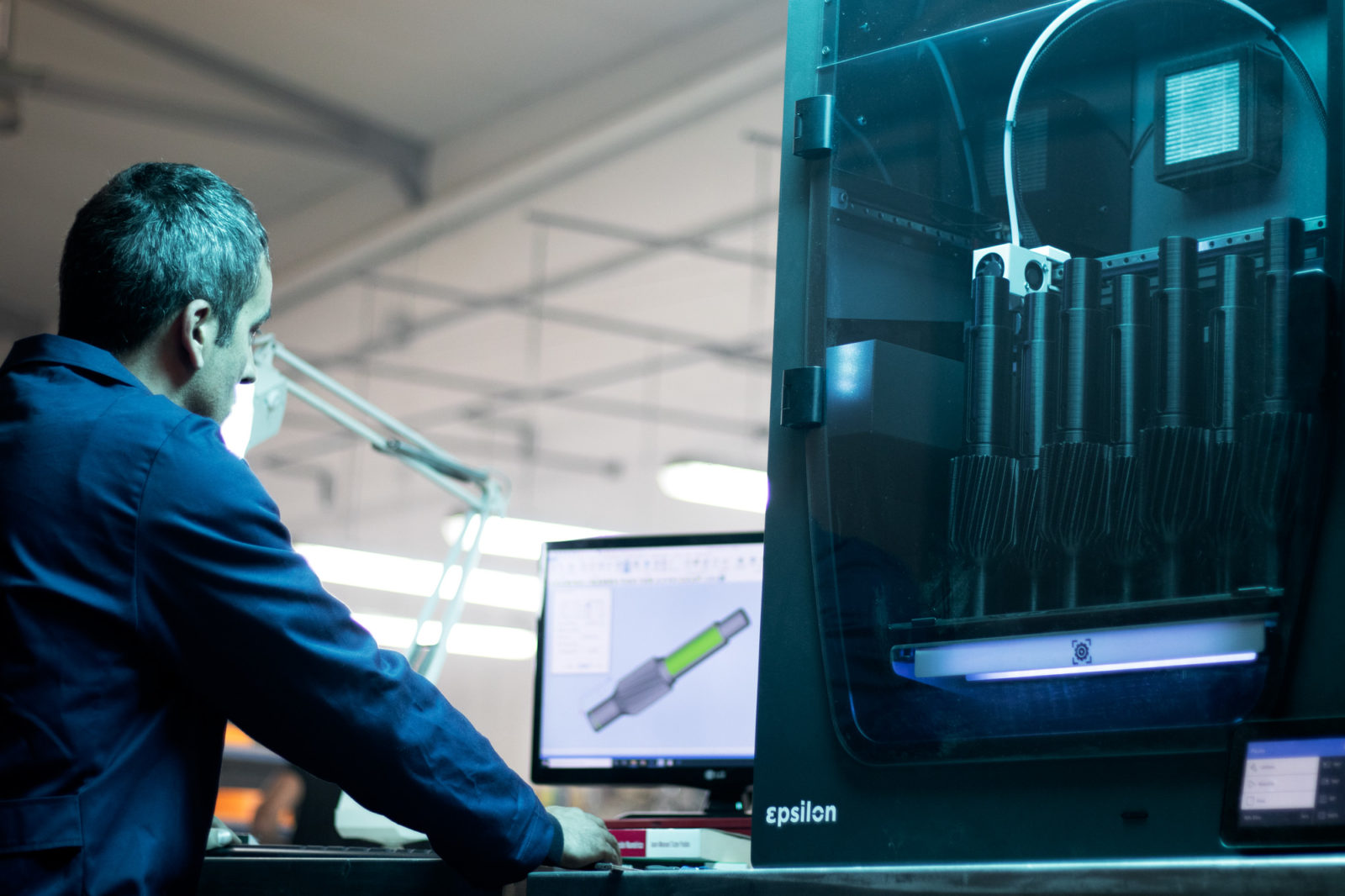 Combining this massive volume with our Independent Dual Extrusion (IDEX) technology, which enables print modes such as Mirror and Duplication, the BCN3D Epsilon turns out to be the perfect tool for cost-effective batch production.
Extending the BCN3D Filaments portfolio
The BCN3D Epsilon has been designed to support the most demanding applications thanks to features such as its full enclosure and passive heated chamber, where the temperature can reach up to 60ºC.
That's why BCN3D has partnered with renowned chemical companies BASF and Mitsubishi Chemical (MCPP) to develop new references for the BCN3D Filaments portfolio and ensure the readiness of the BCN3D Epsilon to work with them. So as of now, the BCN3D Filaments portfolio includes the following materials: ABS, PP, PET-G, PA, PLA, TPU and PVA.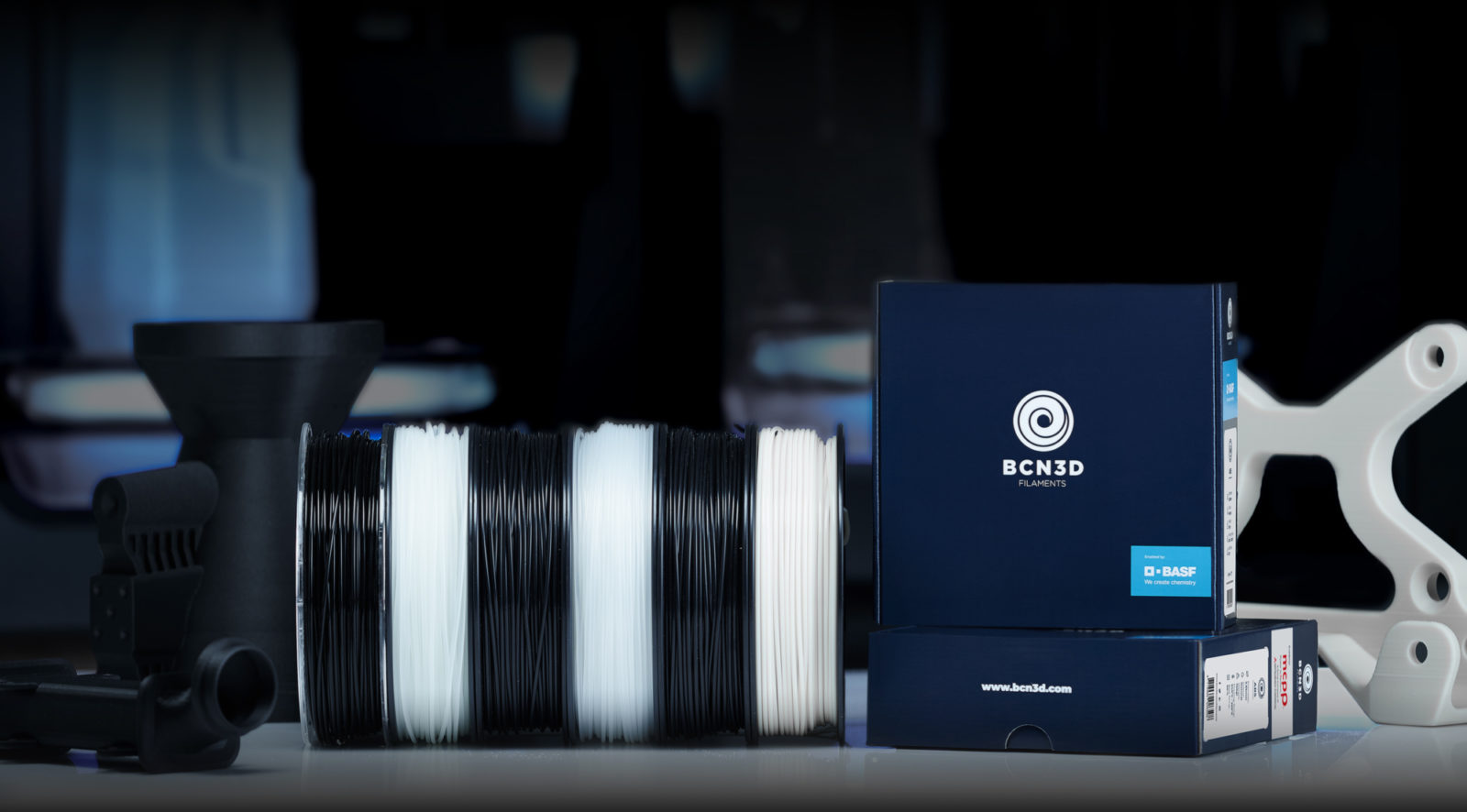 Many more industrial applications are also within reach thanks to the new Hotend X, made from a special alloy of tool steel. When paired with the BCN3D Epsilon, it enables printing with fiber filled materials, so you can print stiffer parts, designed to resist the most demanding jobs. A good example of these technical materials are the new PP GF30 (30% of glass fiber) and PAHT CF15 (15% of carbon fiber), developed by BASF in exclusive for the BCN3D Epsilon.
You can find more information about the new BCN3D Filaments portfolio here.
Safety first – always
In order to work with these technical and abrasive materials, safety must be guaranteed. The BCN3D Epsilon includes unparalleled safety features including a HEPA Filter and a Carbon Filter which prevent the release of potentially harmful particles and fumes into the air; ensuring a shielded environment for those around the printer.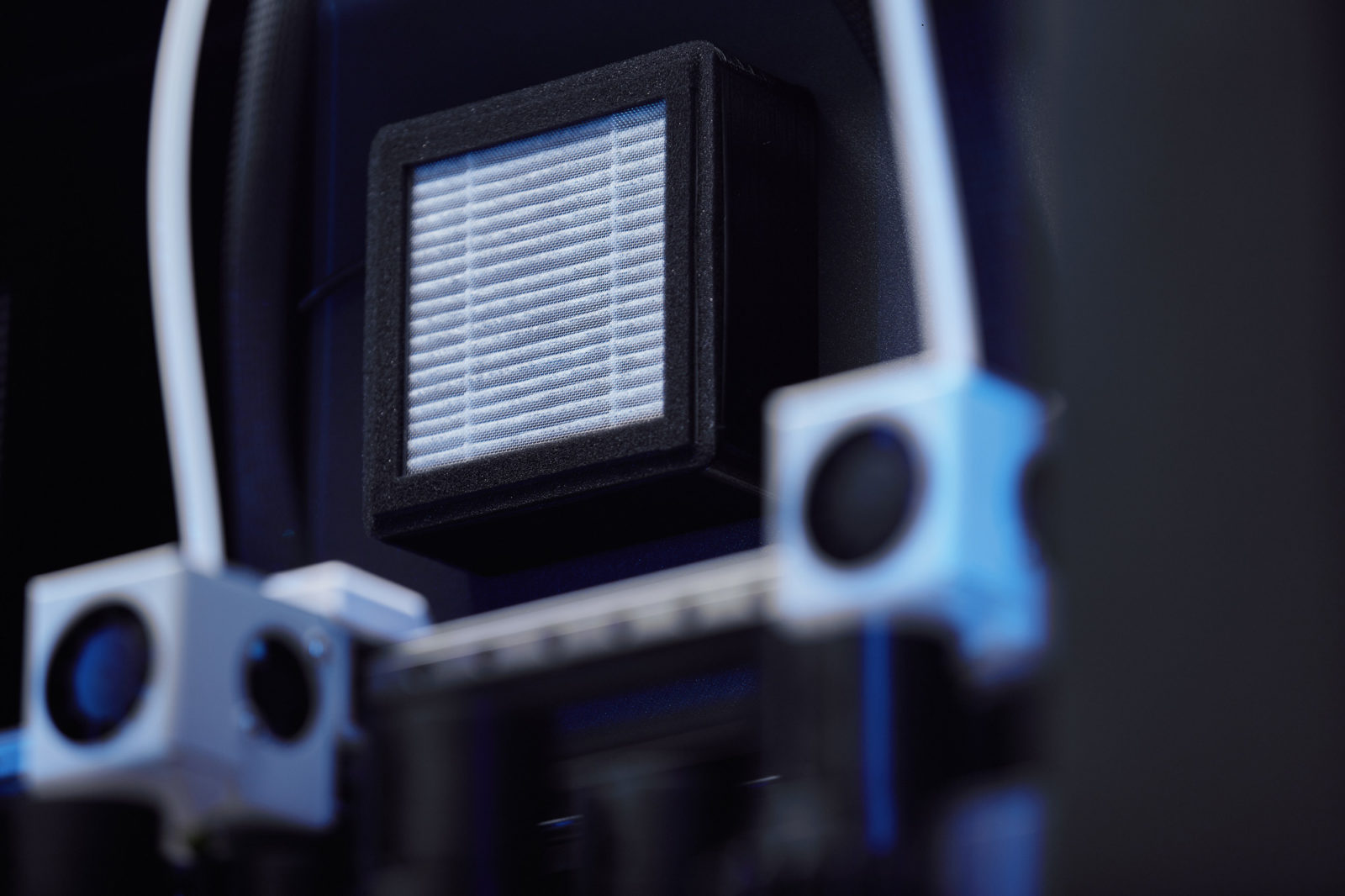 The new Safety Pause feature, in its turn, will stop the printing process anytime the enclosure door is opened, so that your experience will always be fully secure through and through.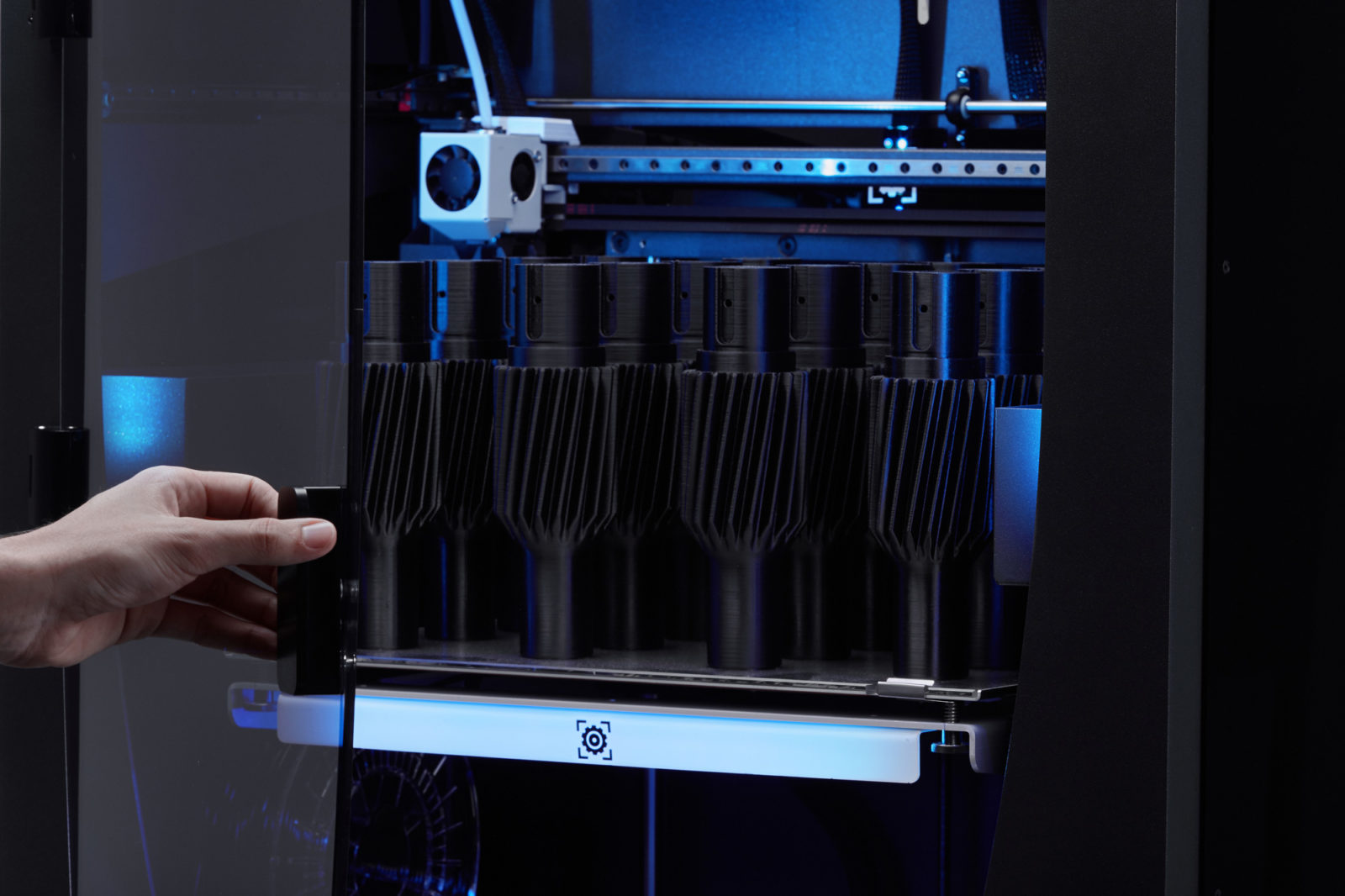 Full connectivity for a seamless workflow
The BCN3D Epsilon 3D printer is equipped with the latest connectivity features. Easily send your print files from anywhere, with our new BCN3D Cloud service, and do it via wifi for the most hassle-free workflow.
You can also forget about manual firmware upgrades: if you chose to have them, our Over The Air (OTA) updates will make sure that your 3D printer is always up to the minute.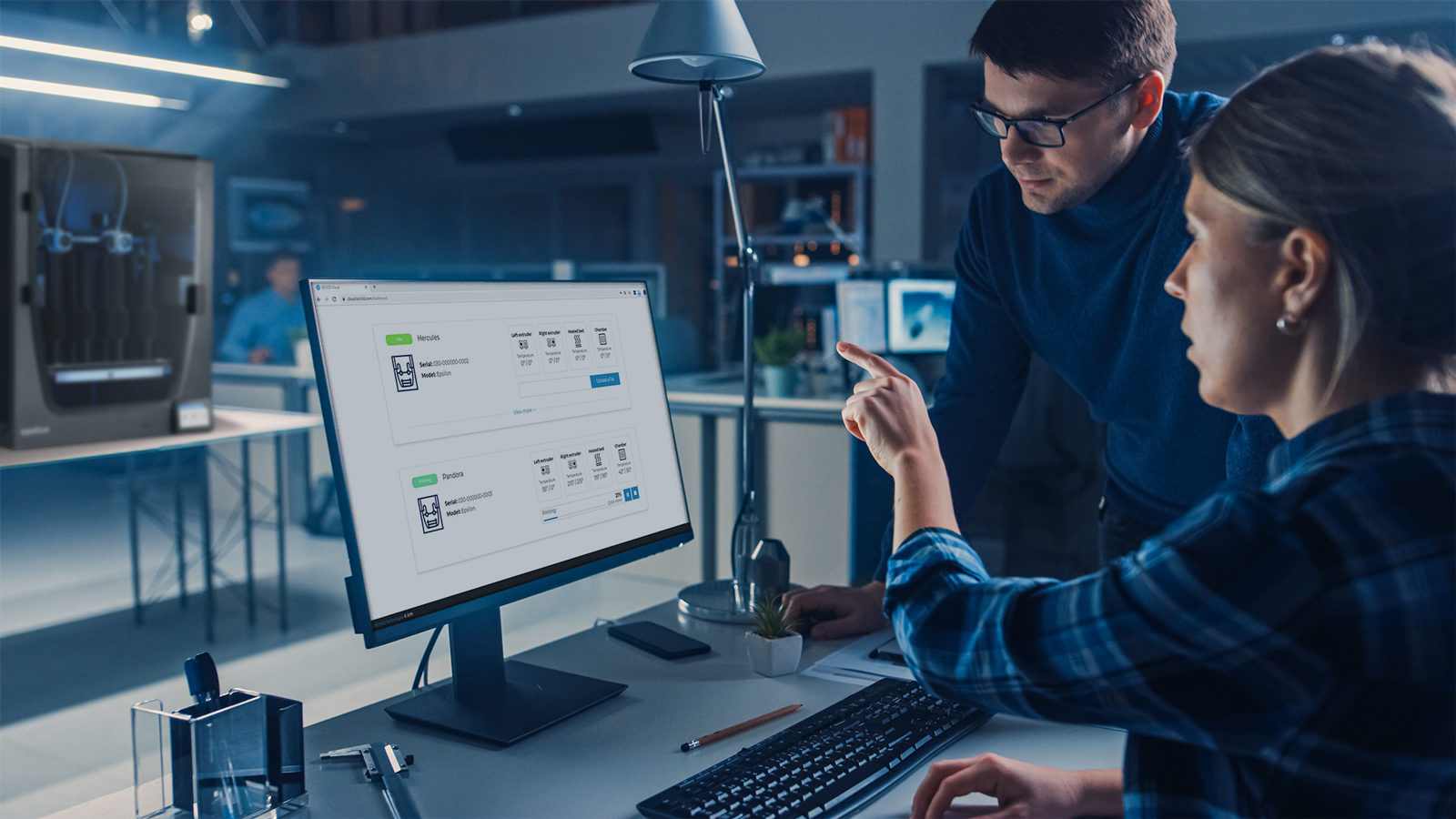 Integrated into the front panel, a responsive multilingual 5'' touch screen makes operation effortless, and informed – you can just swipe through menus and tap options to select them. Detailed information, such as the build plate and nozzle temperatures keeps you up to date about jobs in progress and allows you to take action easily.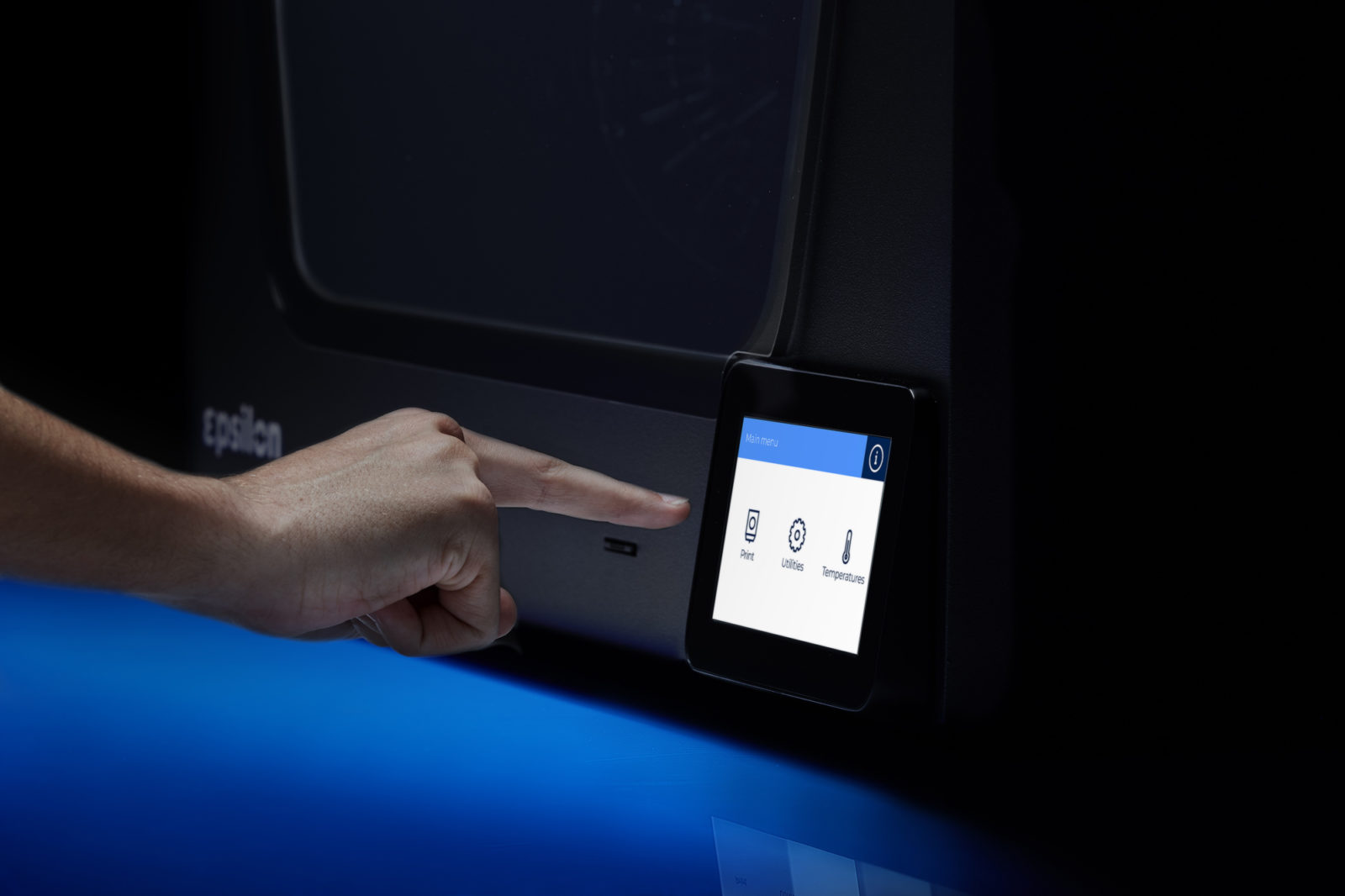 Extrusion you can rely on
Just as our Sigma and Sigmax 3D printers, the BCN3D Epsilon counts on a high performing extrusion system, using the high-tech Dual Drive Gears by Bondtech and e3D™ hotends. As a result, the BCN3D Epsilon offers a solid and reliable outcome, no matter the material used.
A built-in filament runout sensor intelligently detects the presence of material. To save your print if the filament runs out, the BCN3D Epsilon will automatically pause the printing process and display a message warning about the lack of material.
The BCN3D Epsilon is also compatible with a wide range of hotends: 0.4, 0.6, 0.8 and 1.0 mm; which enhances its versatility and applications, from printing small, delicate details to sturdy, large-scale parts.
Robust and accessible: the perfect tool for your workbench
All of these features, which make the BCN3D Epsilon our most advanced 3D printer yet, are contained by a robust metal frame of simple and clean design, developed to fit right on your workbench and to endure the roughness of your factory floor.
With this 3D printer, strength, powerful technology and world-class reliability are assured. It has been engineered to create complex parts with solid mechanical properties – with it, the possibilities are endless!
We designed the BCN3D Epsilon to perform, so you can focus on what matters most: innovating.
BCN3D Cura 3.0 + new materials
The new materials will be available for purchase at bcn3d.com and through the official distribution partners of BCN3D from the first week of December 2019.
In addition, in the coming weeks we will release version 3.0 of our 3D printing software BCN3D Cura, including new filament configurations for all new materials, as well as the new BCN3D Cloud platform.
Discover the new BCN3D Epsilon
BCN3D will be presenting to the public the new BCN3D Epsilon 3D Printer during the Formnext tradeshow (19th-22th Nov 2019) at booth F51 of hall 11.1. Come and visit us!
The price of the BCN3D Epsilon is 6,995 euros + VAT and the first units will be shipped in mid-December 2019. From today you can reserve it with a 10% deposit on the BCN3D website or contacting any of the official distribution partners of BCN3D.