When we talk about calibration, we refer to the preparation processes prior to the 3D printer operation. Carrying out this procedure correctly is crucial since a good calibration ensures a good performance of the hardware during printing.
In FFF, the calibration process consists of two procedures. On the one hand, it is necessary to ensure the flatness of the platform, which is essential to obtain a homogeneous impression, through the bed calibration. On the other hand, the Z calibration will provide a correct separation between the nozzle and the platform, which will ensure that the material is deposited correctly.
The Z calibration controls the separation to which the material is deposited with respect to the printing platform. This space will be the one that allows the material to deposit properly and to not peel off while printing. Avoid reducing this separation, as printing too close to the platform can damage it, as well as causing extrusion failures.
In printers counting on an IDEX system, that is, double independent head on the X axis, it is necessary to perform a second Z calibration to adjust the separation between the nozzle of the second head and the platform.
When manufacturing a multimaterial part it is important to keep in mind that the two Z calibrations must have a very similar separation, so that the left head can deposit new material on material already deposited in a previous layer of the right head, and vice versa.
After finishing the Z calibration, it is time to carry out the X and Y calibrations. With these, we will ensure that there are no lags in the X and Y axes between the two heads during the printing process of the multimaterial part.
Once this procedure is finished, it is advisable to make a short print test of a single layer to check the calibration status.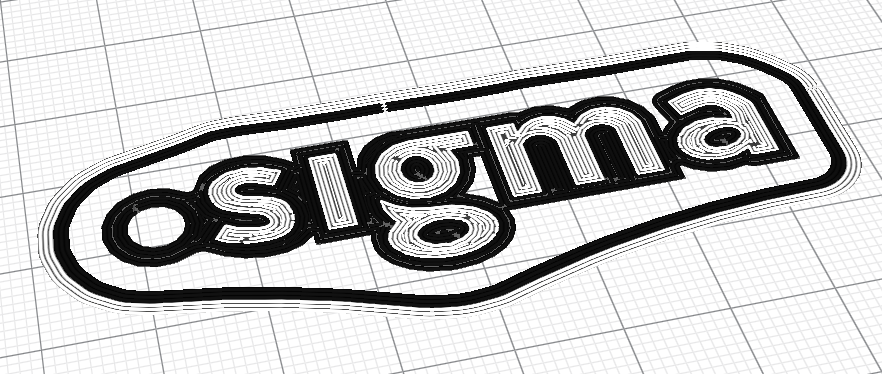 If you want to adjust the result even more, in BCN3D 3D printers it is possible to perform a manual calibration using the Manual Fine Calibration option, which is located in the Calibration menu. This system allows to manually change the references of the previous calibration in the X and Y axes of the right head and the Z of the two heads in 25 micron jumps.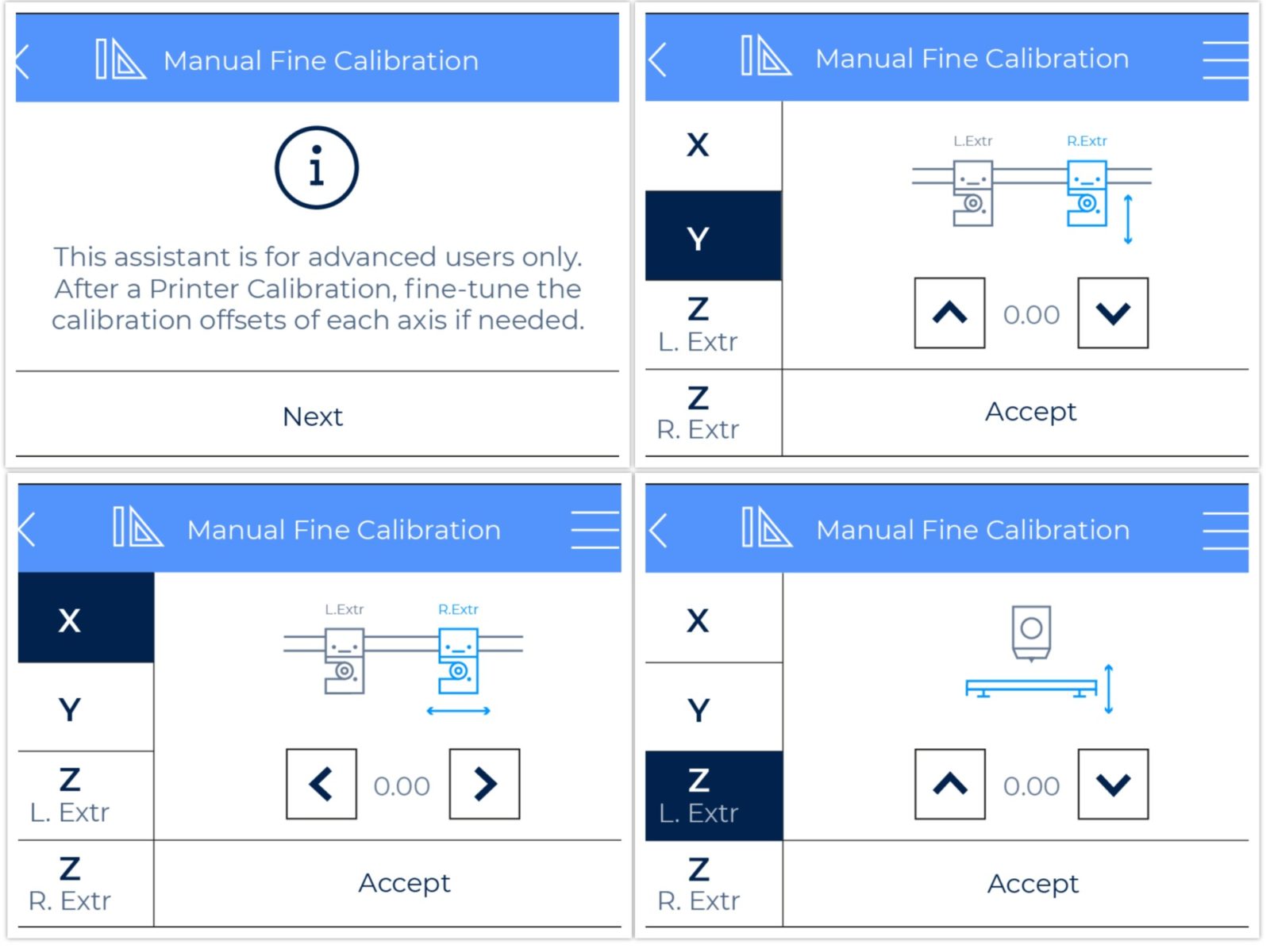 By combining rapid printing of two materials and adjusting the parameters from the Manual Fine Calibration menu, it is possible to obtain a perfect calibration for printing multimaterial parts.
*For more information regarding the calibration of your BCN3D 3D printer, check out our video guides: Sigma, Sigmax.