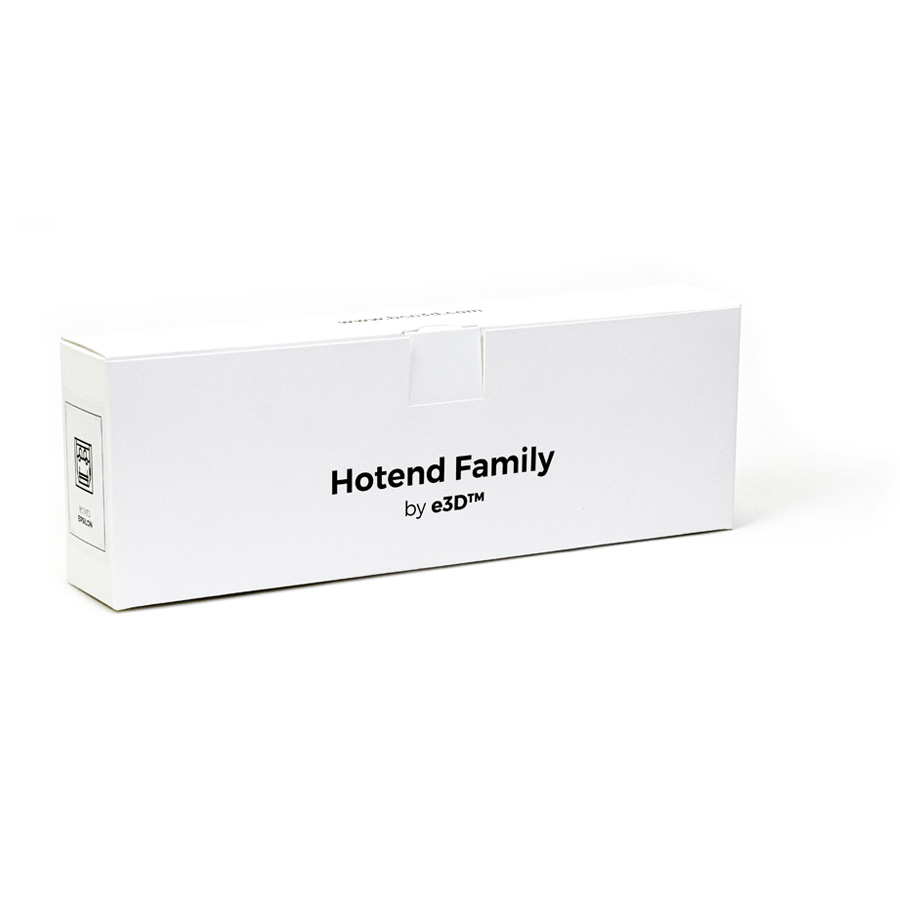 Hotend Family for Epsilon
694,95€
In stock
Compatible with Epsilon W50 and Epsilon W27.
Every part has its particularities and needs, so it's wise to choose the most fitting hotend for each print job.
The new hotend family covers a wide range of nozzle sizes allowing you to print anything from intricate details to massive parts, both in a short amount of time. It also includes Hotend X, specially designed for printing with our fiber-filled materials.
The size of the hotend used has direct effects, not only on the printing speed, but also on the strength of the 3D printed part. That's why choosing the right hotend size for each application* is crucial in order to fabricate high quality parts within the shortest possible time.
*BCN3D Epsilon is only compatible with 0.4/0.6/0.8/1.0mm and Hotend X.
Thanks to the Hotend Family and the unique IDEX system of the BCN3D printers you will also be able to push the limits of 3D printing by combining different hotend sizes.
Why not print a big, intricate model with a 0,4mm hotend and an 0.8mm hotend for soluble supports…? There are thousands of combinations waiting to be printed!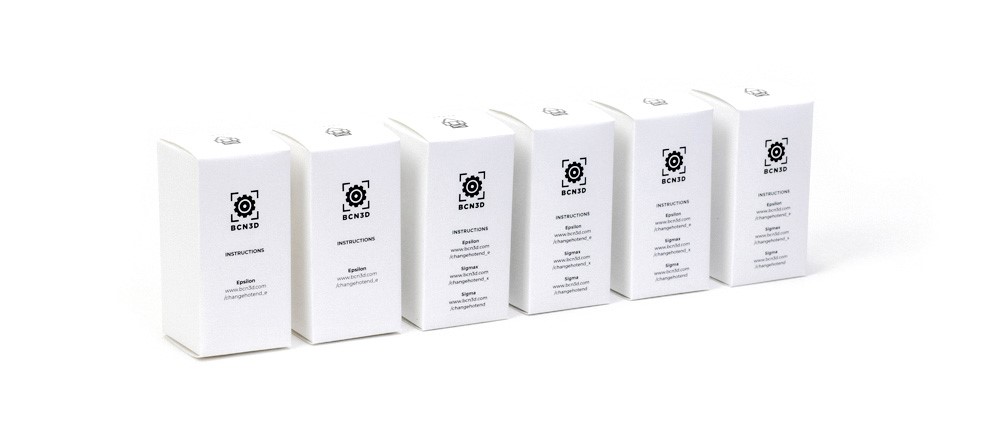 What's in the Kit:
2x Hotend 0.8mm
2x Hotend 1.0mm
2x Hotend X
Get a proper printing profile for hotend combinations using the ones integrated into the BCN3D Stratos. Download the latest version of BCN3D Stratos here.