We recently launched the BCN3D Metal Pack to make stainless steel printing a reality. Within this kit comes two materials developed our filaments with BASF: Ultrafuse®  316L and 17-4 PH. Let's take a look at how 316L provides more design freedom, and 17-4 PH brings forth strength like no other.
There's now no need to purchase an entirely new machine to make use of 3D printer metal filament, affordably and reliably. Our answer to the highly coveted cries from the industry for stainless steel printing is the BCN3D Metal Pack, a kit to upgrade your BCN3D Epsilon printer. Along with an exclusive hotend for metal and complementary accessories, inside you'll find the two metal filaments Ultrafuse® 316L and 17-4 PH, which both contain high levels of stainless steel in combination with polymer binders but can provide you with different properties depending on your desired application.
How do I use a 3D printer metal filament?
To create a nearly 100% solid stainless steel part, all you have to do is follow three simple steps: print your part using a BCN3D Epsilon printer, then let one of Forward AM's current authorized network of suppliers carry out the industry standardized processes of debinding and sintering. 

Installing the Metal Pack is super quick and easy. For the printing process, filaments Ultrafuse® 316L and 17-4 PH contain high levels of stainless steel in combination with polymer binders which allow easy printing – be sure to always use the specialized nozzle to avoid significant damage to your regular 3D printing nozzles!
The binder content from the printed part is removed through a catalytic debinding process. For the next step, the part undergoes a subsequent sintering process at temperatures right below the melting temperature of the metal, which causes the metal particles to coalesce. The material then reaches its final state through post-sintering, where it achieves required performances in aspects such as hardness and strength.
The flexible Ultrafuse® 316L
Ultrafuse® 316L is a metal-polymer composite filament that can be used to produce metal components of 316L stainless steel. It's easy, it's affordable, and its flexibility means you can print it on any open source FFF printer, and feed it through complex idler pulleys and multiple filament transportation systems in printers, with no extra drying required. Its non-slip surface means it's compatible with most Bowden or direct-drive extruders. 
Ultrafuse® 316L is the filament with the most design freedom for printing metal parts. Its uniform particle distribution enhances its mechanical properties. After printing, this filament needs to undergo an industry standardized debinding and sintering process to obtain its full potential of hardness, strength, and uniqueness.
Its applications include but are in no means limited to:
Tooling

Jigs and fixtures

Functional prototypes

Suitable for serial production to functional prototypes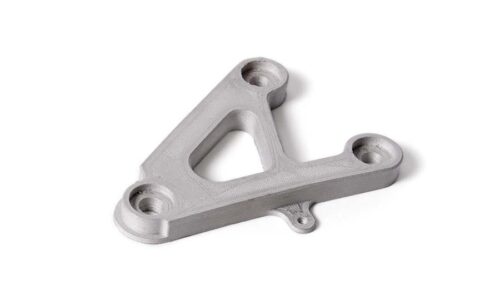 The unbreakable Ultrafuse® 17-4 PH
Ultrafuse®17-4 PH is composed of 90% by weight of sinterable 17-4PH steel powder and 10% binder polymers, developed specifically to facilitate the extrusion of this material. 
The main difference between Ultrafuse® 17-4 PH and 316L is that it has higher mechanical properties at the cost of lower corrosion resistance.
Ultrafuse® 17-4 PH is truly a tough material of high strength, good corrosion resistance, good mechanical properties at temperatures up to 316°C, and good toughness in both base metal and welds. Quick, low-temperature heat treatments minimize distortion and scaling. 
This steel can achieve its highest strength when fully hardened through precipitation to achieve superior strength and hardness. There's also a wide range of post-processing options for green parts
You can rely on Ultrafuse® 17-4 PH for applications such as:
Biomedical hand tools

Offshore (foils, helicopter deck platforms, etc.)

Food industry

Pulp and paper industry

Aerospace (turbine blades, etc.)

Mechanical components

Nuclear waste casks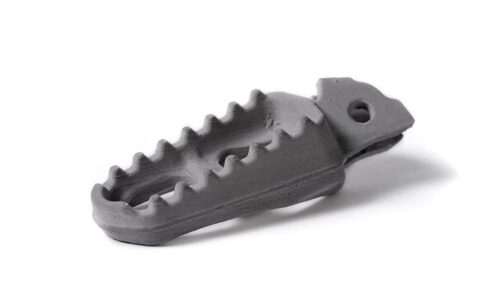 Now that you've seen the 3D printer metal filament selection the BCN3D Metal Pack has to offer, we hope you've gained clarity for choosing the right material for you. Should you need some more technical information, our tips and tricks for Ultrafuse® 316L and 17-4 PH get right into the nitty-gritty of the printing settings you need to implement. Don't hesitate to start 3D printing with metal today! 
For information on the other filaments included in our material portfolio, download our specialized white paper below.