With the help of a BCN3D Sigma D25, MonkeyGripp creates ergonomic tank extenders for the perfect fit for each motorcycle-riding client. The process of creating such parts utilizes 3D printed molds to be filled with polyurethane foam. These accessories improve comfort, confidence, and stability when turning corners and hard braking. 
Aptly named Monkeygripp creates tank extenders for motorcycle riders looking for extra stability and confidence. Based in Colorado, USA, the business venture has been born from one man and an idea and now creator Nick Kaplan produces his products for MotoAmerica racers Jason Hammer Madama and Kris Lillegard as well as World Superbike racers Stefano Manzo and Hannes Sommer. Using a Sigma D25, molds are created according to the specifications of each motorcycle to ensure the racer is as connected to the motorcycle as possible. 
"The BCN3D Sigma D25 has been a really important addition to MonkeyGripp. It is reliable and fast, and the IDEX mirror function is absolutely perfect for increasing productivity for my application." – Nick Kaplan, Owner of MonkeyGripp.
What these tank extenders could do for you
MonkeyGripps come down to two main benefits:
Number 1: Provides you with the ultimate grip when hanging off while turning corners. 
While single-piece MotoGP style tank extensions have extra surface area for traction pads, they don't tend to provide a lot of support like MonkeyGripps. The outside leg does all the work while hanging off your motorcycle; MonkeyGripp aims to add ergonomic support so that hanging off is comfortable and effortless. The outside leg presses into the curved shape resulting in more support but with less effort from the rider.  
Number 2: Gives you extra stability when hard braking. 
Hard braking without sufficient grip results in a forward motion, putting pressure on your arms, wrists, and hands. MonkeyGripp aims to solve this with the curved overhang which means you can grip your bike with both legs to minimize your body moving forward. 
The creation process
The process starts using Free Form Air, a 2-part sculpting epoxy that's molded directly onto the tank. The resulting model is then cut in half and scanned onto the 3D printer, where all 4 parts are printed on the Sigma D25. Implementing the use of IDEX technology's mirror mode makes for a fast, efficient process where iterations can easily be made if necessary.
"The 3D printers I was using prior to the Sigma always absorbed massive amounts of time adjusting settings, fine-tuning the hot-end and extruder, it was a frustrating nightmare. Now, I simply hit 'print', walk away, and use my time on other aspects of the business."  – Nick Kaplan, Owner of MonkeyGripp.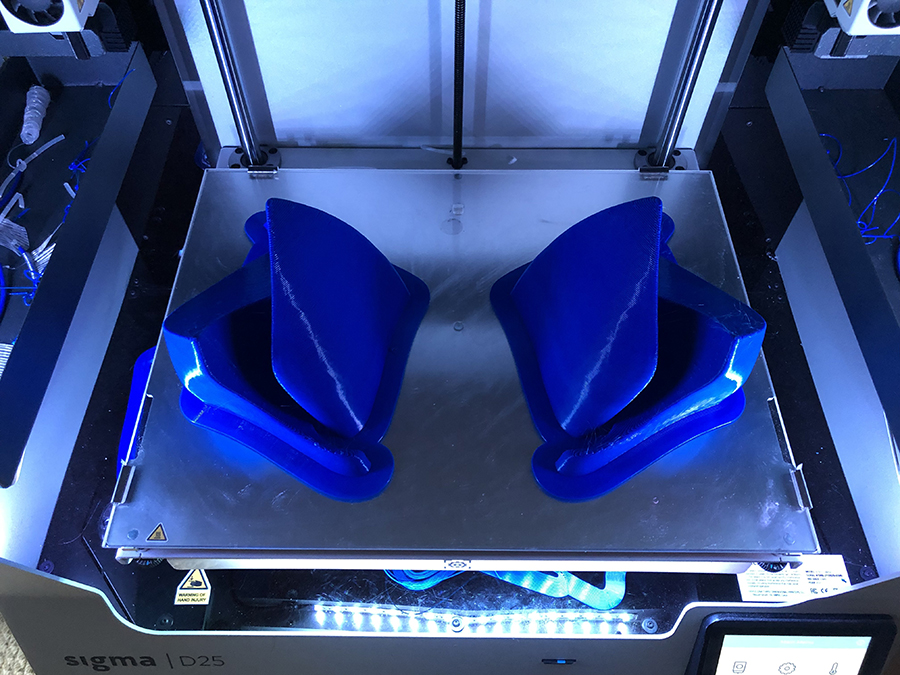 After printing, the parts are sanded and reassembled on the tank to construct what will be the final form for the master pattern.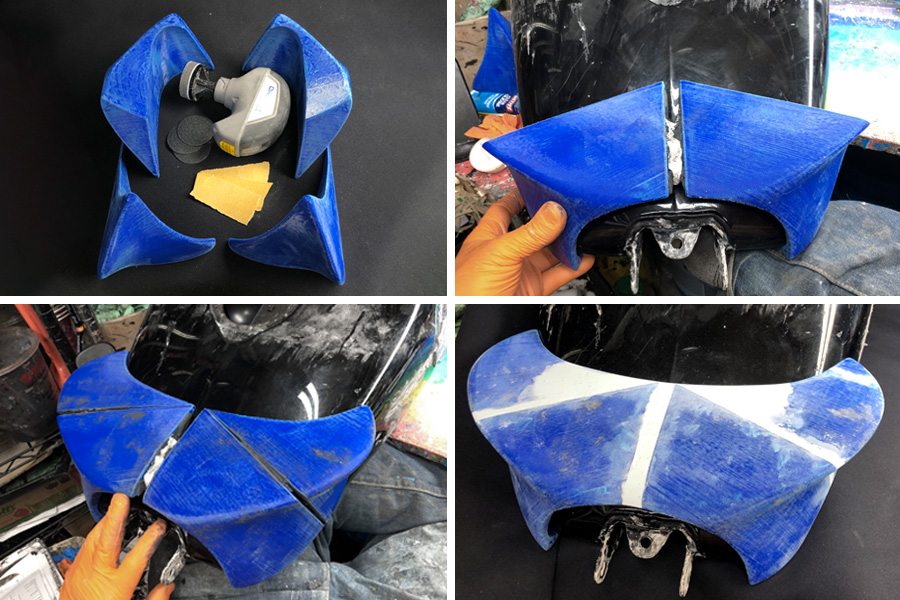 Next, the master pattern is painted with XTC-3D™ from Smooth-On, an Epoxy paint for 3D models. Then, everything is sanded down and the logo is added, followed by the penultimate step in the process of making the matrix mold.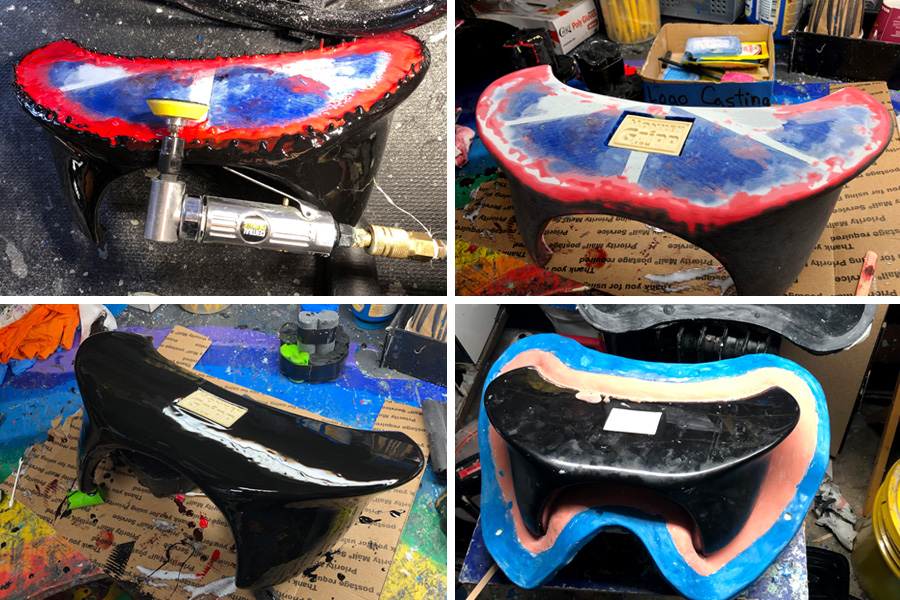 The product is finalized using FlexFoam-iT!™ 17 by Smooth-On to be mounted onto the motorcycle in question for the perfect fit, shown below is the "High Profile" MonkeyGripp for the Harley Davidson Dyna.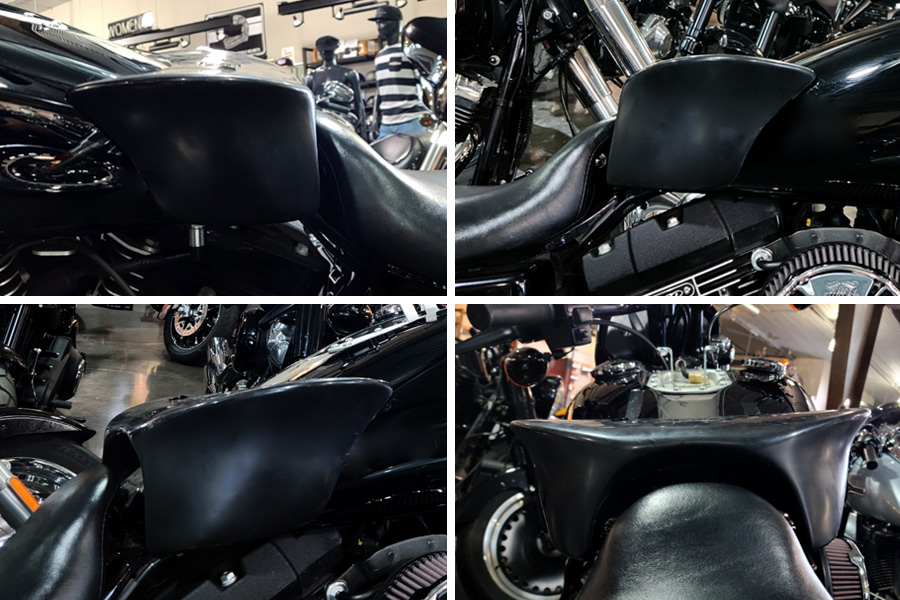 "3D printing is no longer a time-consuming and frustrating part of the process. I actually look forward to setting up a print in Stratos and printing the next MonkeyGripp."  – Nick Kaplan, Owner of MonkeyGripp.
All in all, 3D printing is an essential step in MonkeyGripp's production process. Enabling customized products and a quick turnover time, 3D printing is a great example of the ability to custom-tailor individual pieces for products that would otherwise be virtually impossible or a timely, costly process with traditional methods.