The wide range of 3D filaments that exist means that the possible applications are endless. We take a detailed look at interesting applications that are used in a variety of industries. In this article, we cover medical uses, robotics, 3D printing with metal, and fashion.
The possibilities for 3D filaments stretch far beyond our imaginations. In this article, we take a look at the applications that have recently caught our eye making waves in the new innovations in 3D printing through medical applications, robotics, 3D metal filaments, and fashion. 
The wonders of biomodels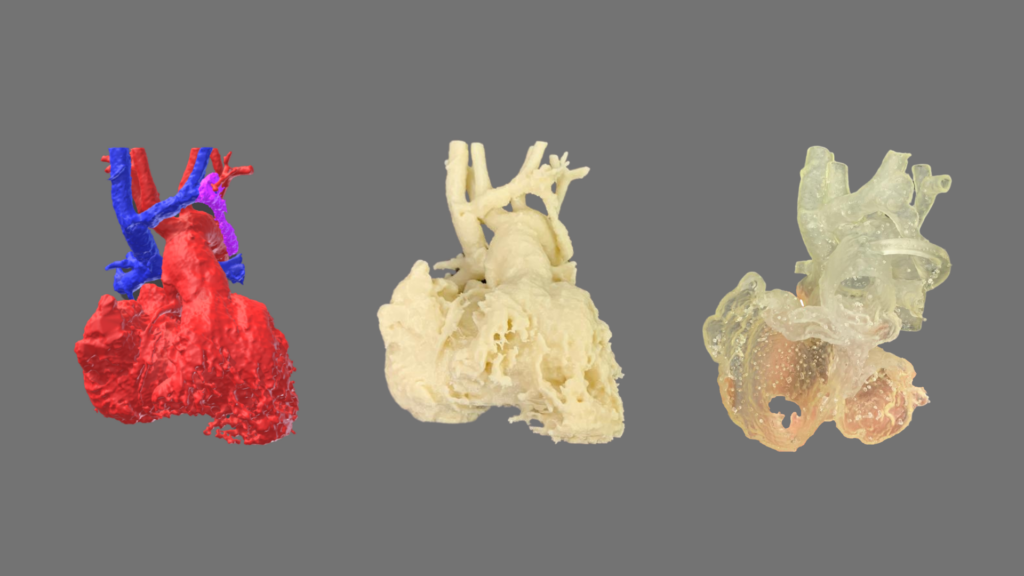 Of course, any surgery carries its specific risks and complexities. In cases of oncology, doctors need to navigate in and around vital organs. Doctors use scans and X-rays to create a visual, palpable representation with lifelike dimensions and sizes. So what are the reasons for using a biomodel? 
With a 3D biomodel, the surgeons can plan routes of access and have a better idea of each step in the process. Furthermore, since they can evaluate possible routes, this lessens the chances of complications. Using our trusty IDEX technology can also be beneficial, since it allows you to print in different materials to replicate different areas of the body, such as bones or tissue. What's more, different colors can be printed simultaneously to give doctors visual indications of the parts under investigation. 
These handy biomodels can be presented to patients and their concerned family members as a way of explaining the procedure in an easy-to-follow way, without confusing medical jargon, while still maintaining all the crucial details.
Metal 3D filaments 

Did you know that, by adding the BCN3D Metal Pack onto your printer, you can create parts that are almost 100% solid stainless steel?
The Ultrafuse® 316L and 17-4 PH 3D filaments you'll find within this kit contain high levels of stainless steel in combination with polymer binders which allow for easy printing. The binder content from the printed part is removed in a catalytic debinding process. The next step is the part undergoing a subsequent sintering process at temperatures right below the melting temperature of the metal which causes the metal particles to coalesce. The material then reaches its final properties through post-sintering. For example, achieving required performances in aspects such as hardness and strength.
It really is just a three-step process that lies between you and a 3D printed metal part in your hands!
The realm of robotics 
An array of 3D filaments can be found in the world of robotics. For example, take the BCN3D Moveo, designed and developed by scratch by our BCN3D Technologies engineers and the Department of Education at the Generalitat de Catalunya. The structure of this 3D printed robot arm is made entirely through additive manufacturing.
In this case, ABS is commonly used for parts in contact with batteries, since this engineering material has heat impact resistance. Its other properties, including rigidity and impact resistance, make it a favorite for technical applications and moving parts.
For grippers at the end of robotic arms to pick up objects, rubber-like TPU works well for its flexibility and durability and is a non-slip material. 
3D filaments made fashionable 
Small end-use accessories can be easily assembled in just minutes using 3D printing. Such materials with a flexible nature, such as TPU, can be used to add accent pieces or unique embellishments onto the garment themselves. 3D printing is also helpful when creating costume jewelry with complex geometric shapes.
3D printing in fashion is not only innovative but also sustainable and has the potential to transform the way fabric is reused. ZER Collection is one manufacturer that has this passion for fashion and sustainability. Whereas traditional methods for cutting fabric result in around 30% going to waste, the now fully digitized patterns with a 3D printer mean they produce only what they need. 
ZER Collection has taken this one innovative step further with the creation of its "Base Fabric", made entirely with a 3D printer and with a structure inspired by woven fabrics. This material is elastic, flexible and light, and biodegradable, as it can be melted down and reused – meaning zero waste! 
If that's not enough to convince you to get designing, with a 3D printer you can print atop your usual materials, such as cotton, knitwear, or silk, to create hybrid fabrics. In this case, we are focusing more on the aesthetic style of things by experimenting with a different design while still maintaining the sought-after properties of the original fabric e.g. breathability.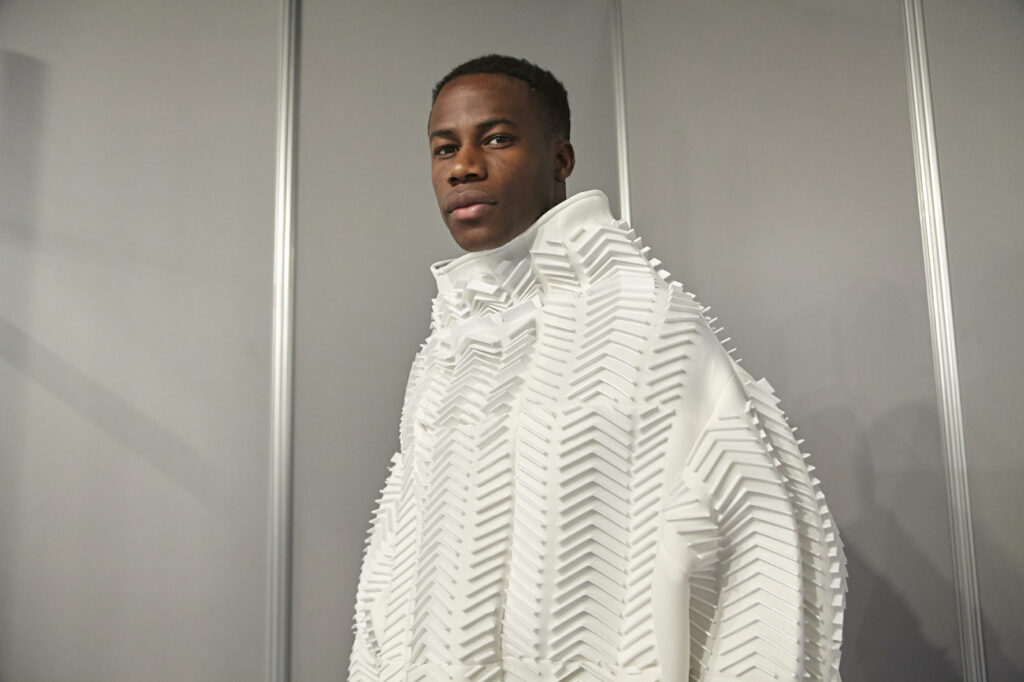 Conclusions
Despite the topics covered being a mere glimpse into the realm of possibilities with 3D printing, we hope to have demonstrated the versatility of this technology that, no matter your field of interest, has something for everyone and 3D filaments to go along with it.