Hand tools manufacturer Vishal Tools in India uses BCN3D printers for prototyping, design validation, and end-use parts. The team has found FFF technology to be a highly effective way of simplifying processes, maximizing efficiency, and a top-quality alternative to traditional manufacturing.
Our first-ever use case in India sets the bar high with the team at Vishal Tools in Jalandhar. Manufacturer and global exporter of hand tools, the company gives us a step-by-step on their 3D printing process that produces tooling not only for their manufacturing line but for end-use products to send out to customers too. Let's find out more about the applications covering wrenches, gear assembly, and packaging racks!
Vishal Tools' backstory
Vishal Tools is a family-owned business that specializes in the production of professional hand tools, covering a wide range of spanners and wrenches. What started as a small-scale company in 1974, entered the export market in 1984 and is now exporting globally to retailers, wholesalers, importers, and distributors. 
The team prides itself on its relationships with customers and strives to provide the most efficient service possible with innovative packaging, competitive prices, and timely shipment. 
Expansion into 3D printing
The Vishal Tools team started its journey with our local distribution partner Parametric Designs & Solutions and got into 3D printing as a way of design validation for its custom manufacturing parts. They were attracted to BCN3D printers in particular for their compact size, build quality, and quality of printed parts; all important factors for industrial use. 
"The quality of the parts is great, and the internal mesh structure makes the parts strong and durable." – Ramnik Singh, research and development manager at Vishal Tools.
Vishal Tools has been impressed with the ease of use and notable cost reductions. The team emphasized that their BCN3D Epsilon W27 can produce long print jobs without any human intervention and that they've experienced significant time savings, specifically during the print job setup thanks to autocalibration and the program generation.
The parts printed for your toolbox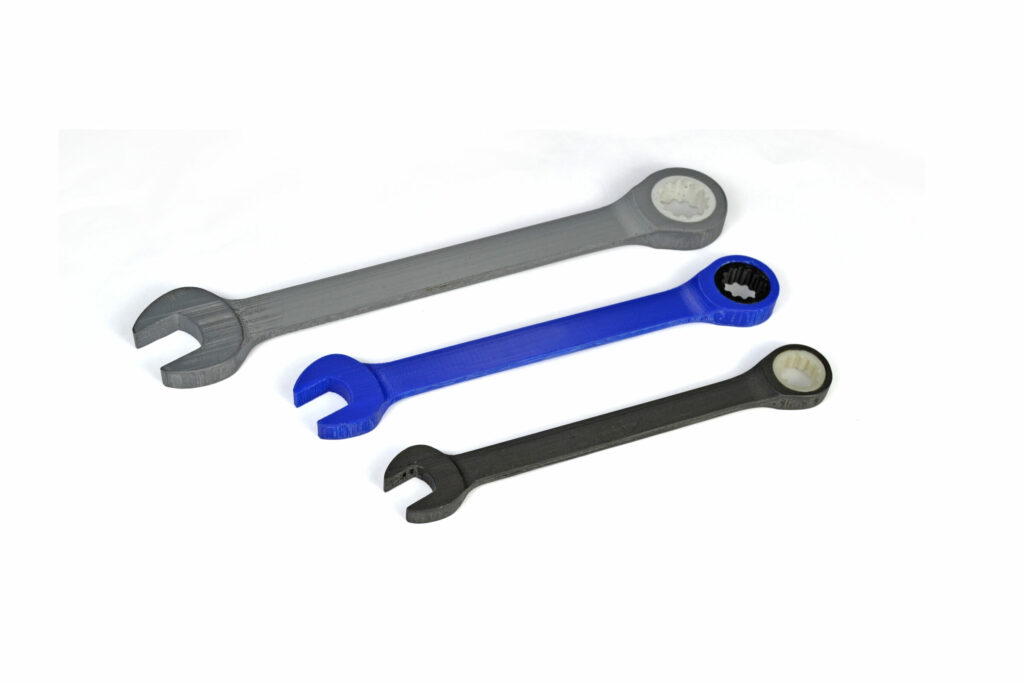 Presented above are just a few of the many wrenches prototyped for a variety of combination series. By printing these parts in PLA, entire ranges can be tested, validated, and used in packaging development, and potential customers can get an authentic look and feel of the product. This process is also applied across the production of ratchets of various sizes and bearing pullers. 
"3D printing helps us to develop entirely new product range prototypes much faster than actual sample prototypes." – Kapil Dev, CAD/CAM engineer at Vishal Tools.
This is a 3D print of a jumbo combination wrench with an overall length of 650mm. Printed in Tough PLA gives a muscular look to this large-sized wrench. Printed with Epsilon W27 in 2 parts and connected together with a push fit mechanism, which is so strong and accurate that it gives a single-body feel. It has proved that even large parts out of a typical 3D printer's range can be easily printed with BCN3D printers.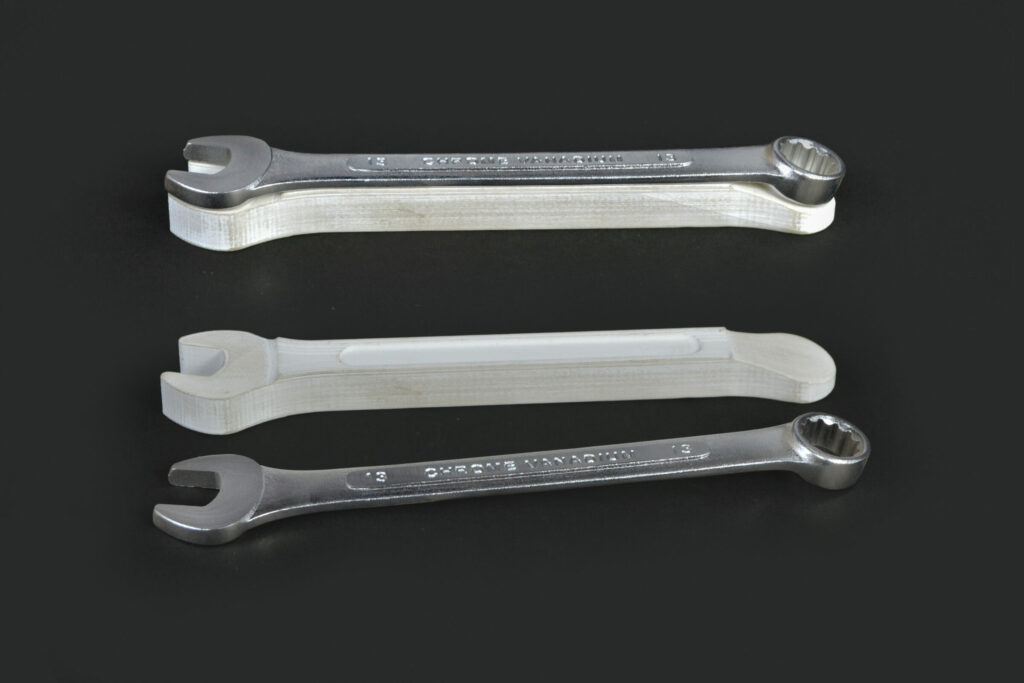 Next up, this punching process fixture prototype in the tools and fixtures development area is used to rest the wrenches properly so that, on pressing, it properly settles on the base. This PLA part printed in just 3 hours 27 minutes means fitment with a wrench is checked without the need for the metal-based fixture from CNC machining, which helps to reduce costs in validation.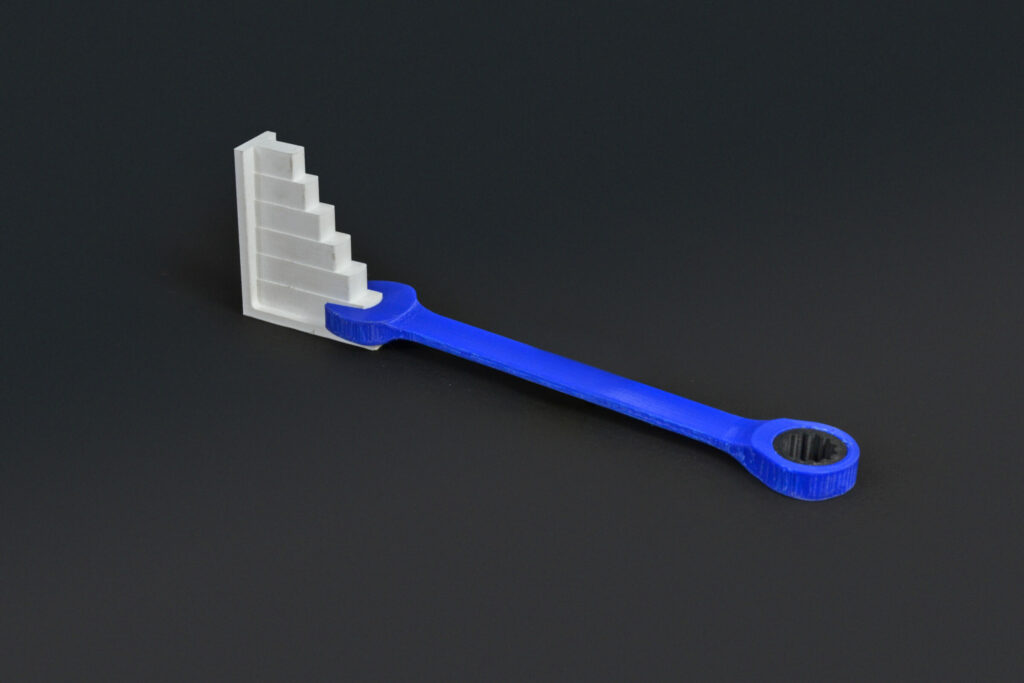 This open-end gauge is used for the inspection of the jaw size of each wrench. Created in PLA with a printing time of 1 hour 32 minutes, the multiple sizes on the one part mean improved storage and retrieval and reduced inspection time. What's more, it's a low-cost solution in comparison with steel gauges.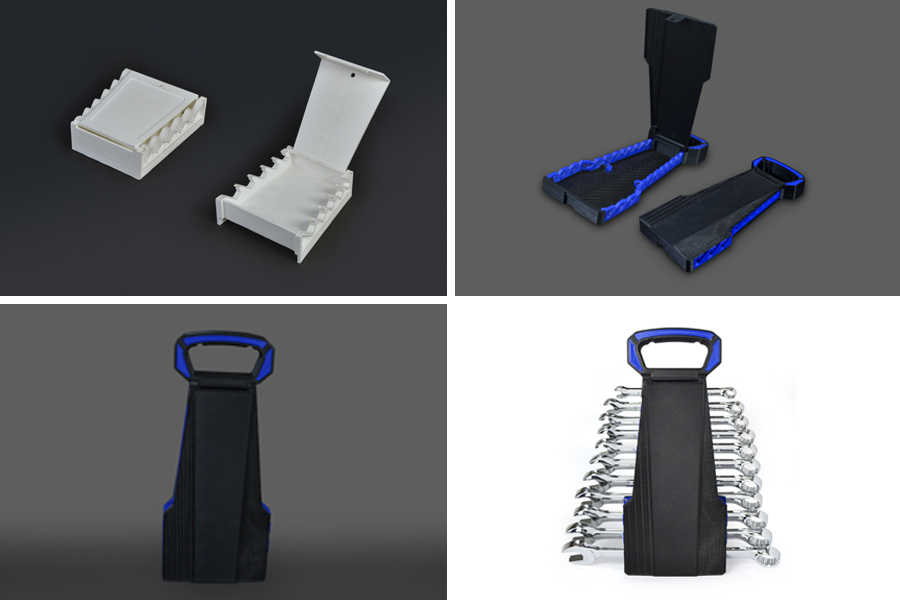 Here in the first image, we have a PLA prototype of the packaging rack for multiple ratchet wrenches, from which the design for the clip mechanism is verified, all without the need for sample injection molding. Then, the end-use part is printed in 27 hours and 17 minutes in Tough PLA for a long-lasting product.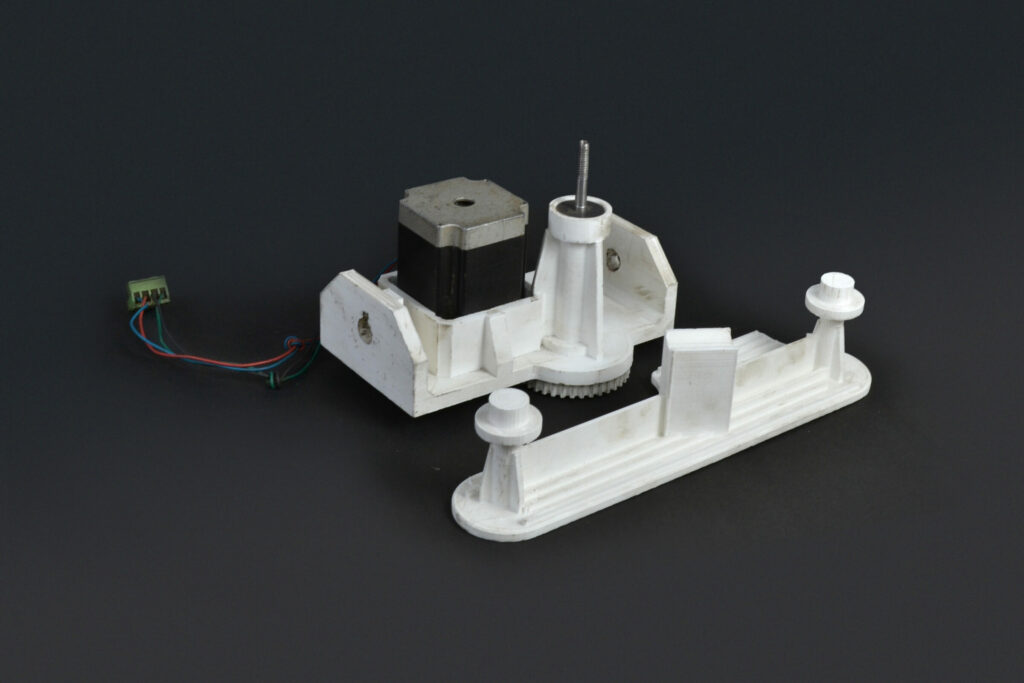 Last but not least, this fixture is a prototype developed for the machine that polishes the S-Type wrench. In PLA and with a printing time of 56 hours and 18 minutes, multiple parts are fixed within these 3D printed parts to check real working processes with automation. This prototype is used to derive the optimum size and design of the required mechanism. 
Where would any manufacturer be without its hand tools? Vishal Tools' use of 3D printing for its range of products guarantees reliability and accuracy for its customers and is a great example of 3D printing's ability to become a part of your manufacturing process at every stage!