As an alternative to pesticides, Agri.Builders has developed drone attachments to transport rings that release hormones to prevent damage to almond trees. The partnering of their BCN3D Epsilon W27 with their Smart Cabinet ensured a smooth-running of their printing process and presented them with an array of materials to choose from.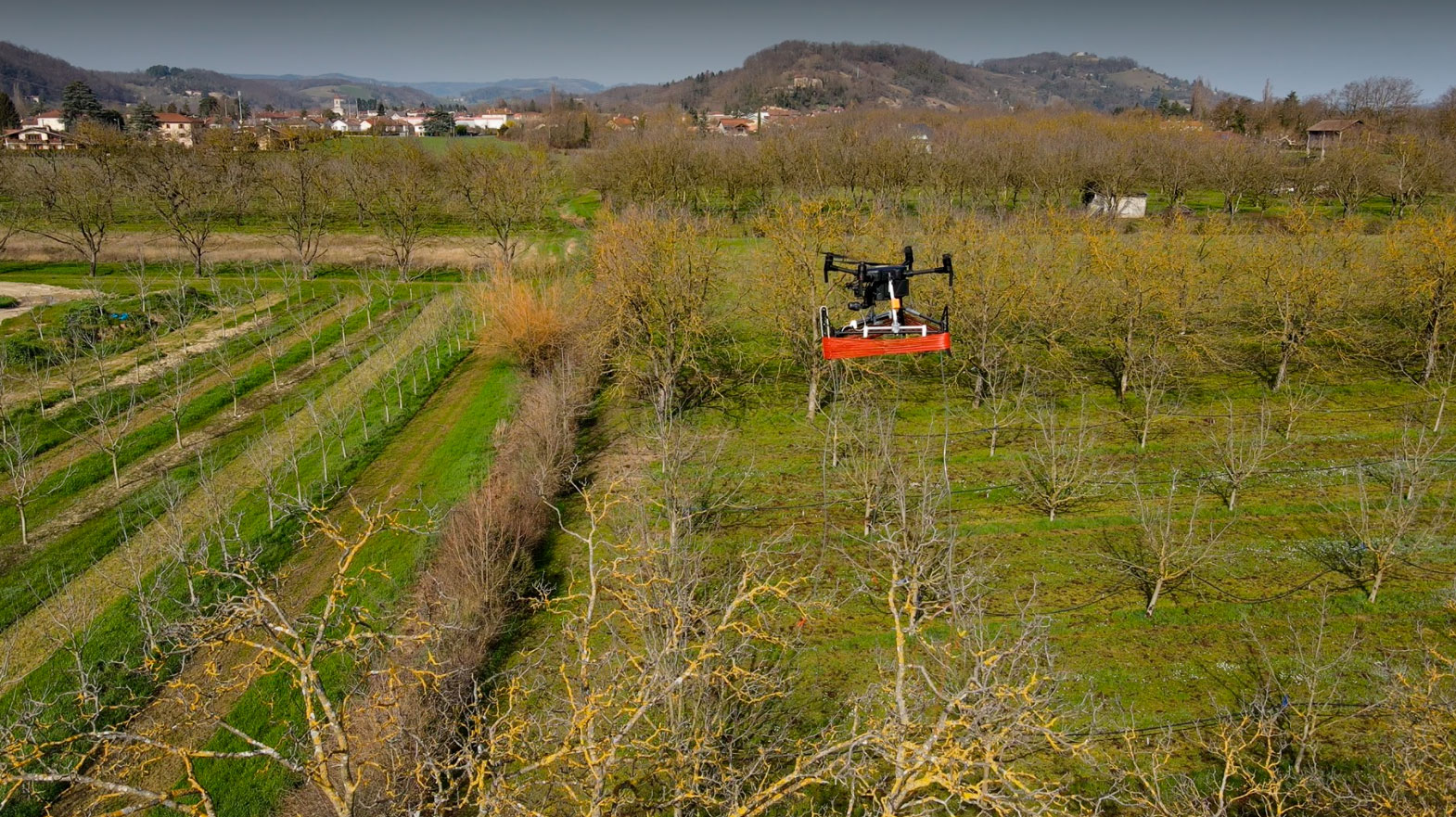 Look up to the skies above the French countryside of Lyon and you may see some curious-looking drones flitting from treetop to treetop. These contraptions are in fact Pherodrones, the latest product from upcoming company Agri.Builders, which drop rings atop almond trees to release hormones, and thus prevent insects damaging the crops. Working with an Epsilon W27 and accompanying Smart Cabinet, the 3D printed drone attachments serve as an environmentally friendly alternative to pesticides. 
Initially born as a project of Groupama, Agri.Builders is made up of Antoine Duchemin, Antoine Boudon, and Alexis Trubert; three engineering students in their last year of university. After seeing their success with an Epsilon W27, we decided Agri.Builders would be the perfect company to act as beta testers for our Smart Cabinet, and our product didn't let them down!
"The Smart Cabinet is an amazing device. The Epsilon W27 is an exceptional printer by itself, but in combination with the Smart Cabinet, it is really something else." – Antoine Duchemin, Technical Director of Agri.Builders.
Pherodrones: Protecting plants and insects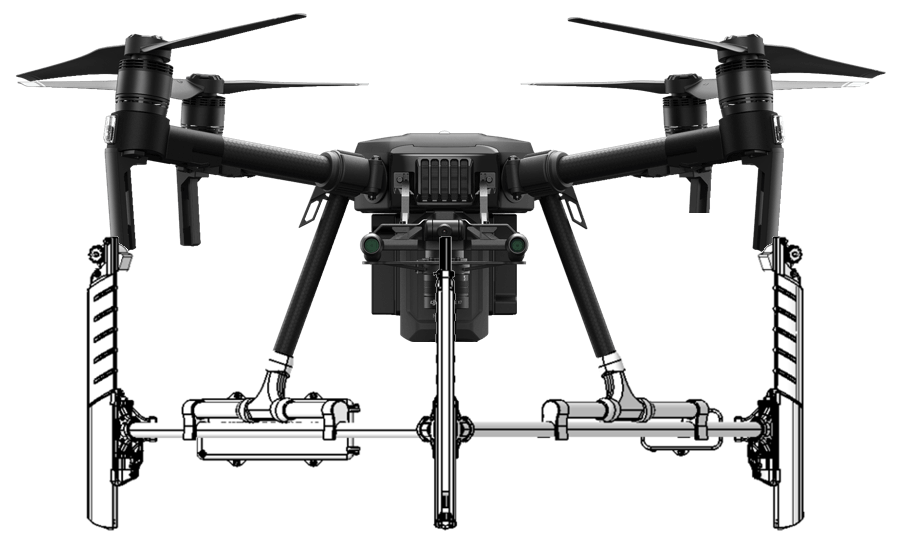 The components seen in the above image in white are attached to M200 drones from DJI Drones. They are then used to carry rubber rings weighing 10g with a 60cm diameter.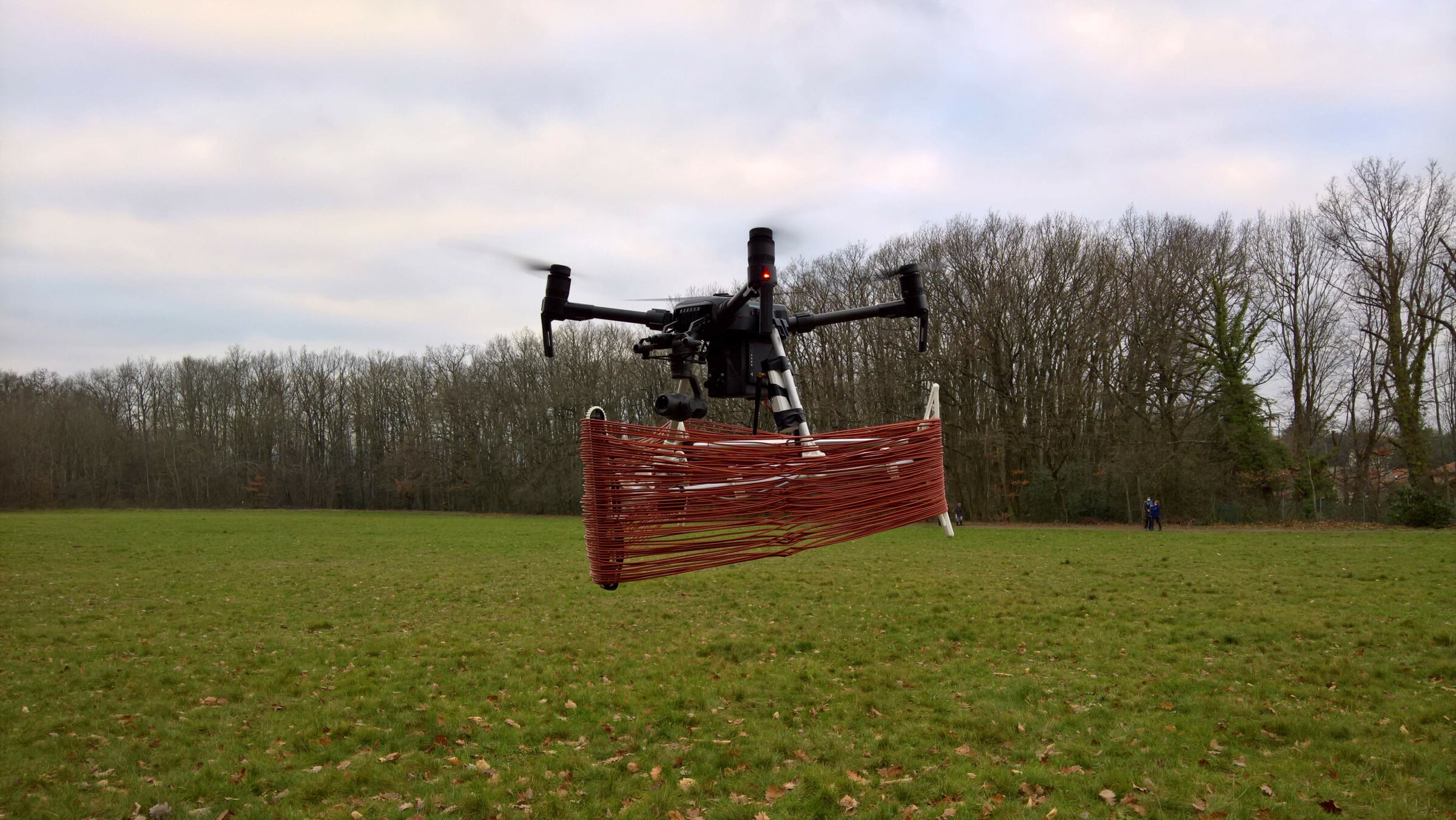 After being released onto the tops of almond trees, these rings then release pheromones, a type of hormone which confuses insects looking for mates, inhibiting them from mating and subsequently ruining the produce. The drones are able to take 60 rings at a time, and each ring covers an area of 100×100 metres. 
This process causes no harm, marking Pherodrones as a form of protection for both the produce and the insects. 
Seamless printing with their BCN3D printing duo
Agri.Builders' Epsilon W27 and accompanying Smart Cabinet are set up in the Crealab of Groupama. 
The team picked the Epsilon W27 out of all the printers on the market for its affordable price point, and have since found the printer to be very smooth, high-quality, and easy to use. Tying in with their focus on sustainability and the environment, 3D printing with our IDEX technology means that they can produce a minimal amount of waste during production, and save time and costs while doing so. 
"The Epsilon W27 is an exceptional printer, affordable for a small start-up company such as our own, and able to print with the best quality, alongside very useful features, such as the IDEX technology which speeds up the printing process for multiple or large parts." – Antoine Duchemin, Technical Director of Agri.Builders.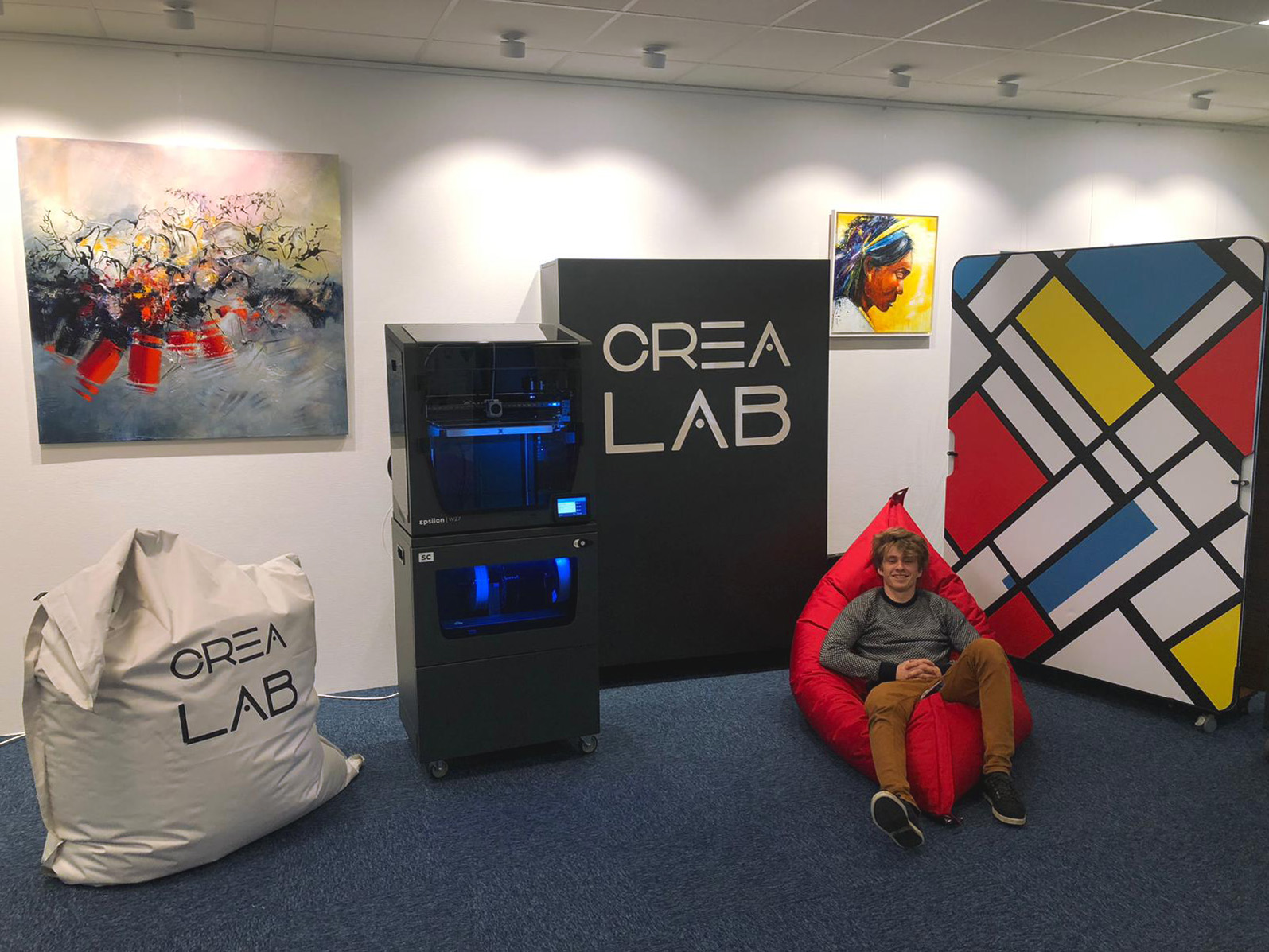 Their printing process begins with the Pherodrone parts being prototyped in PLA. The ease of use and cost efficiency make this material the perfect choice for prototyping and iterative design. 
Then, with their Epsilon W27, they move onto the structural end-use parts: the three legs, the attachment to the drone itself, along with the wheels on the legs.
"This printer, and the extensive documentation from BCN3D, makes the use of new and technical materials really easy. In combination with the Smart Cabinet, the use of the printer is really straightforward and convenient, turning the printing process into an enjoyable experience." – Antoine Duchemin, Technical Director of Agri.Builders. 
These legs and attachment pieces require some more mechanical properties and so, with our collaboration, ABS was the material of choice. Since the drones are used in the months of May, April, and June, water resistance and UV resistance are essential to protect against sun and rain. Designed for engineering with a combination of rigidity and impact resistance, ABS gave Agri.Builders the robust and functional performance needed for their application.
Since the only forces the drone is required to bear are its own weight when landing and the weight of the 2kg rings, a highly impact resistant material was not needed. 
For the wheels, ABS is able to maintain its properties under high mechanical stress and has dimensional stability. This makes it ideal for moving parts, and the matte surface quality obtained from the 3D printing of this technical material gives the drones a sleek finish. 
To create a moving belt, the team required a material that could resist the abrasion, wear and tear that comes with a moving part. Together, we concluded that TPU was the best fit, for its flexibility and rubbery behaviour. With a maximum elongation of 450%, this elastomeric copolymer is made up of alternating soft and hard blocks to give hardness and flexibility at the same time. 
The rest of the parts are created from aluminium and carbon fiber tubes.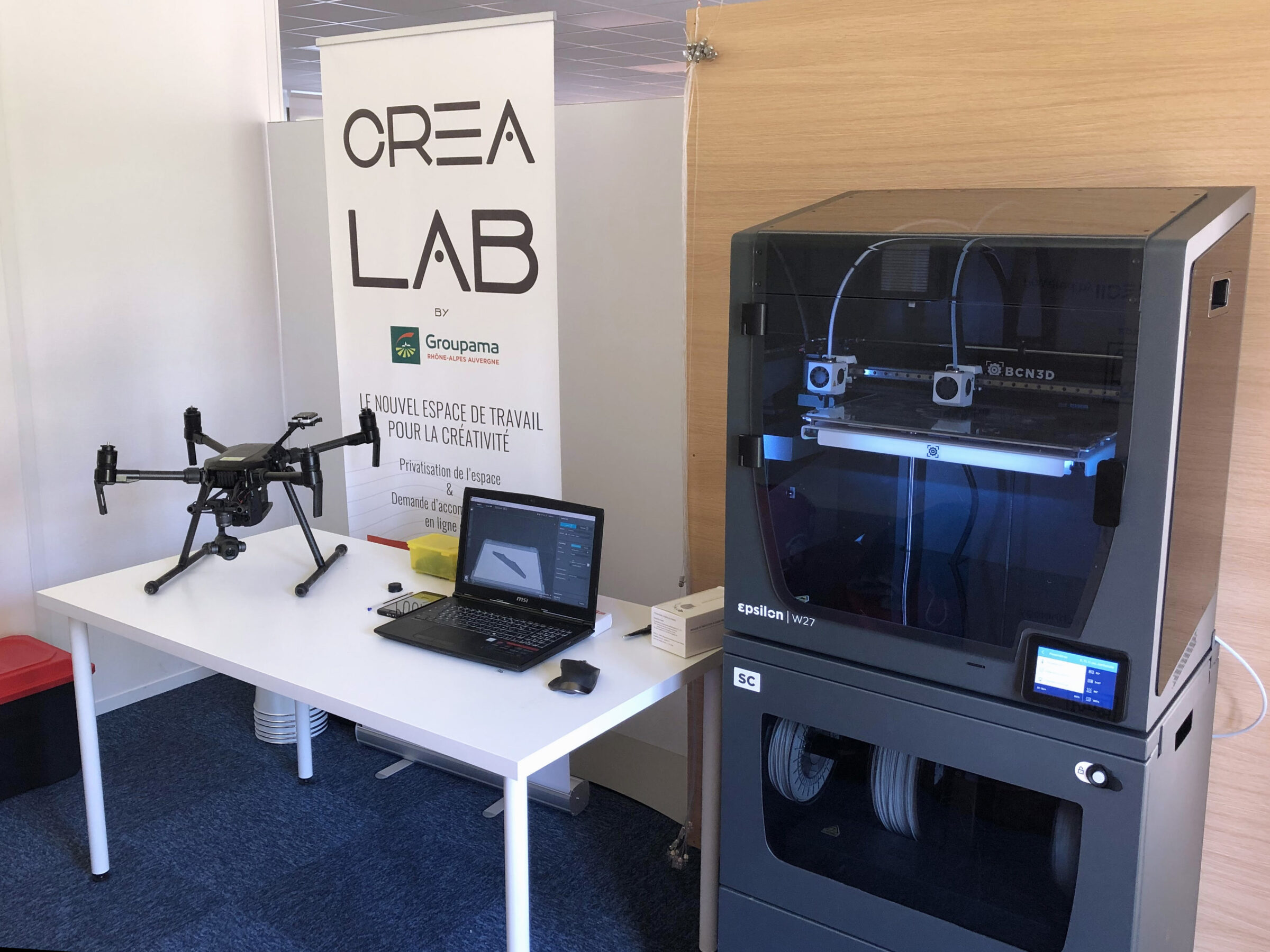 The Smart Cabinet's consistent storage at optimal humidity levels and versatility means that this wide variety of materials are always ready to be printed to the highest quality. Its additional storage features and uninterruptible power system also guaranteed smooth sailing.
"The compartments are really handy, and the storage, dehumidifier and power recovery functions are very useful too. Plus the design is impeccable!" – Antoine Duchemin, Technical Director of Agri.Builders.
A taste of what's to come
2021 marks Agri.Builders' first year of commercial activity and revenue. The team hopes to prove the capability of Pherodrone to allow them to spin-off to create a standalone company, and to continue developing a panel of products and services for agricultural usage. 
We hope that the harmonious coupling of the Smart Cabinet and Epsilon W27 that has been delivering consistent, reliable results, will help us to see a mass production line of Pherodrones saving the planet in the near future!