Anna Navarro Schlegel encompasses a lot of what we are passionate about here at BCN3D; a sharp focus on innovation as a core value, and a strong belief in the inclusivity of women across the tech industry. Analytics Insight Magazine's most influential woman in the technological world of 2020 and CIO Look's top female in business told us about the path that led her all the way to Silicon Valley, and why a bit of hard work never goes amiss.
Can you tell us a bit about your company, Procore?
"Procore is Construction Management Software. We connect everyone on your project with one digital platform. Procore breaks down communication silos from precon to closeout so that investors, architects, and major construction firms can build with less risk and better profits. I am the vice president of International Product and Globalization for the company."
Where did your journey into the world of technology begin?
"At an early age, as I was a student of philology, I started localizing software documentation for a Barcelona company, and with this experience I launched my first start-up to when I moved to San Francisco to aid companies to place their products and ideas in the countries they wanted to enter. Part of this effort became learning the actual technology and internationalizing their platforms and code, to be able to use their operating systems around the globe."
A lot of people presume that a career in technology requires an extensive background in technological studies. Where does the importance of other skills come in?
"If you are in a high-tech company, you do need deep technological studies to understand the offerings, the products, and, in my case, the engineering, and roadmaps of those platforms and software. However, not everyone needs to become a developer or an engineer to lead those teams, but you do need to understand it very well and take several courses regardless of what you studied in college or even in your postgraduate studies, entering the real world of a corporation is a whole new adventure. All companies need lawyers, human resource professionals, marketers, etc. Even though I graduated with a few degrees in linguistics and philology, I still had to take countless courses on products, frameworks, quality assurances, cloud trends, and technologies wherever I have worked, as I was always in charge of driving those platforms, digital transformations, software, and products to the world."
What do you need to climb to the top of the tech ladder?
"Many years of health, strength, grit, patience, sports, staying strong mentally and having good people around you. Knowing that you will have bad days. Mentors, sponsors, and to always be learning about how the products are built or presented to the end user. I always recommend rotating jobs – in my case I have been a software tester, I had my own start-up, I have worked with enterprise psychologists, enterprise technical communicators, I have been in product teams, in marketing, I have managed globalization teams at the enterprise level, I have managed the transformation of an enterprise product lifecycle, product workflows, security workflows, etc… If you want to get up the tech ladder you could stay in your lane, for example always be a major developer or product manager and keep honing that one area, but I have always seen myself as a businessperson, and for that I preferred to do as many of the jobs inside a company as possible. I have even partnered to kick off many human resource processes, I studied global trade compliance with legal teams, I created classes for the employees with e-learning groups, I oversaw an innovation lab for 12 years… you get the picture, I pretend it is my business! These are very important companies and to be an executive you need to present the teams, company products, and values impeccably."
Analytics Insight Magazine named you as the most influential woman in the technological world of 2020. What about your ideas and values do you think set you apart from other candidates?
"I think the fact that I am an immigrant who literally made 7 dollars an hour for a few years, completely self-made, along with the constant thirst for listening, learning, rotation and innovation, and the bold moves I made and how I have helped many Fortune companies enter the global markets… I guess that is what they liked. I have also started several non-profits. I just try to be a value person first, I just gravitate to that. I spend hours every week, I would say for the past 30 years, getting trained and immediately passing that training, so that my teams are as strong as I am. My goal is to make my teams successful and my manager even more successful."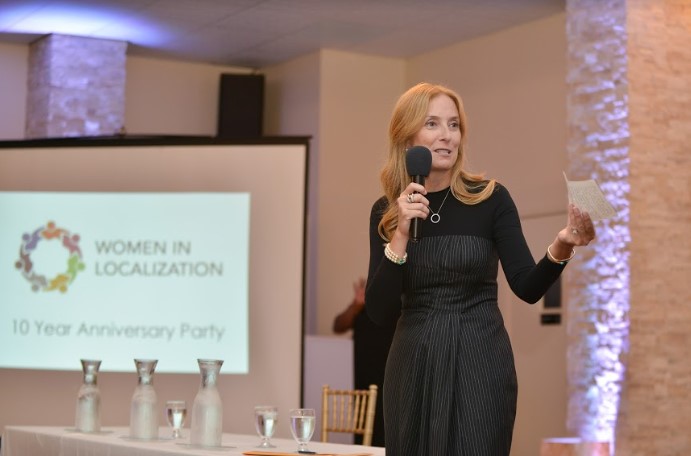 Why is innovation important to you?
"I dream it, live it. I think far ahead all the time. I see where customers are heading, I listen to our executives a lot and that thrills me. I sometimes explain things that are very "edgy" or "too early adopter" driven and people don't see what I see, and then my job is to steer the team that way, and 99% of the time we get there.  
Innovation takes a lot of work, you cannot just have the ideas, you have to explain them well, chunk them, find the right leaders in the organizations who will drive them. I used to drive many, now I am a mentor or a sponsor and oversee the overall picture and orchestration, taking these massive companies to the global stage is a large job. I have 5-10 hours of innovation calls a week, inside and outside the company. It must be very important because I spend a lot of hours doing it! Even when my kids were little we mapped out a whole business for them!"
How do you make sure innovation is constantly being instilled within your team?
"By using the right modeling and teaching the teams the actual frameworks to use, which include a good number of key ingredients, you also need an accountability manager and constant revision. Innovation is a team sport that needs tight collaboration, and we have developed some very steady processes to make sure we create leaders in innovation."
Why do you think only 2% of executives in Silicon Valley are female?
"From what I can see, most companies do not show metrics, and stats are hidden, but 2% seems to be the number in the Valley, here in the Bay Area. If you don't make a baseline known and set major serious goals to change them, we won't move. You must measure them like any other business goal. You need major commitment to change several things such as training, how we write job descriptions, having better interview panels, manager buy-in, unconscious bias training, and to observe which executives are cultivating females to stay and which are not. 
You do see very few C suite females, most of them represent HR or Marketing. Technology is rarer. You see some VPs and SVPs of Product, not that many in Engineering. When we talk about the 2% of female executives, you will also see Operating Officers, and CMOs in that 2%. We have a few CEOs. But yes, we are at 2%. You need to remain strong among the lack of diversity and support each other. I do not like to see female executives not supporting each other, that is the worst, and it also happens. "
What experiences led you to co-found the NGO Women in Localization?
"As a middle school kid, my dad founded a non-profit that was to protect the environment in my hometown, and he called it "More than 1000". We ended up being more than 1000 people cleaning up our mountains and rivers once a month, and having huge barbecues afterwards to celebrate it. He was my role model; he just gave himself that goal. I do have to say that he was an executive at his company, so he was able to deploy a lot of his organization skills… I saw how he found the members, got them all excited and formed a huge community. So I had a great role model. If he thought that big and made it happen, so can I! Any organization I have formed ended up having more than 1000 participants.
Women in Localization today nears 6000 members across 30 countries. Check it out at www.womeninlocalization.com. I co-founded it with Silvia Avary and Eva Klaudinyova, and we have been going for years now to create this large organization of steady work."
How can we make sure that we are building an accurate reflection of society through technology?
"The folks designing the platforms, the software, the user interfaces, and the artificial intelligence all need to reflect society. We are not talking about women and men, we have to think about race, sexual orientation; society is culturally complex and rich. Always think of where you want your technology to be in, what country, what community? I am sure there will be people from all over the world. Once you launch a product (or an idea, or a platform) well, it is a given that a major mix of society will use it."
Where do you think the tech industry is heading right now?
"It leapfrogs everything. All patterns are being shaken up. It is all about consumption models, disrupting how we buy, how we met, how we eat, how we protect our families, how we travel, how we bank, how we invest. We will see more drones, robots, major bitcoin investments, unmanned vehicles like cars, 3D printing at home, multi-cancer screening, genetic therapies at home, virtual worlds, deep learning, artificial intelligence which is estimated at 30 trillion dollars… It continues to be super competitive, tech industries continue to merge and acquire, fail fast, absorb smaller companies which bring in the missing pieces."
If you could change one thing about the industry, what would it be? 
"The model where universities work with companies to place their students ASAP. I talk to so many anxious college grads – the process of making it into their ideal companies is very tough. I would offer many more paid internships, and those students would reflect society. That would be my dream: university students sliding into work without having to suffer so much."
What advice would you give to your younger self just starting out in this field?
"Do all you did, Anna. All the mistakes, play all the volleyball you can, learn team sports, take all the language classes, ask all the questions, help your dad fix anything around the house, fight your anxieties, look up to the best, disregard mediocracy, learn how to leave when the place is hostile or not ready to support you and keep you going. Take all the "nos" as a big fat YES!"
As someone not directly related to the 3D printing industry, have you been following its evolution in the last years?
"I have worked with it quite a bit with my daughters' STEM Academy, where for 4 years we played with 3D printing on a monthly basis, and I have advised a private glasses company on the future of 3D printing for glasses at home…can you imagine that revolution?"
What do you think of the advances in this field? What do you believe the future of additive manufacturing to be?
"I know of a company here in Oakland, California that is already offering 3D printed homes called Mighty Buildings. You can check it out at mightybuildings.com"