In 2017, a trip to Kenya to deliver 5 arms to 5 people motivated Guillermo Martinez to create Ayúdame3D: a project to offer 3D printed prostheses to people from anywhere in the world. Prior to this trip, Guillermo was faced with a challenge: to make an assistive device by 3D printing for a person without an elbow.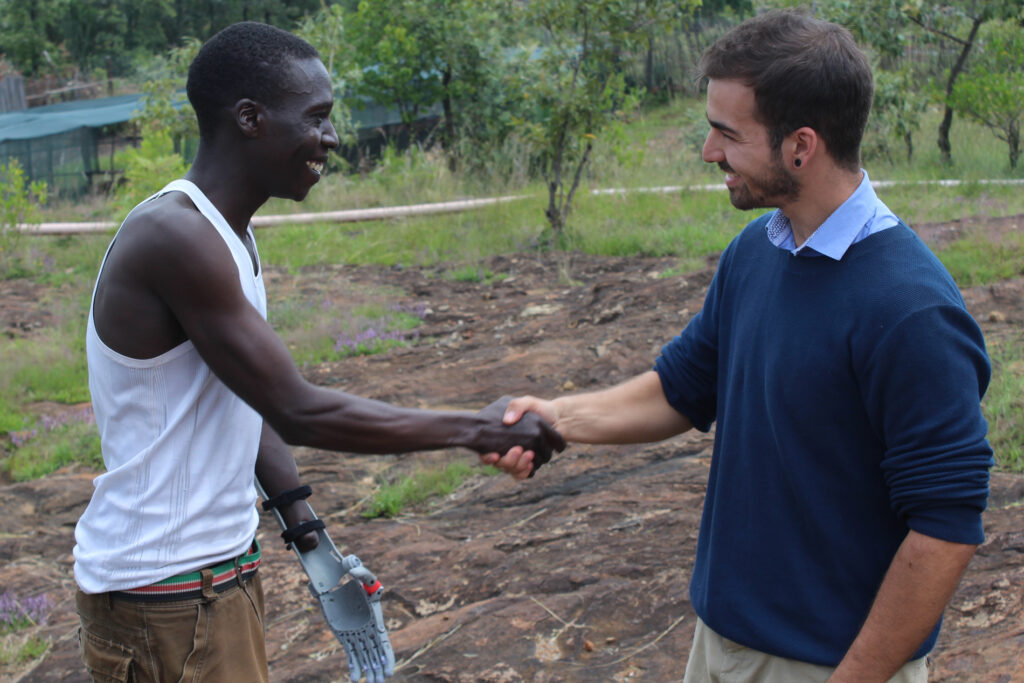 At that time, a few designs existed for hands and arms, but nothing for transhumeral amputees. Thus was born the Vicky trésdesis: the first 3D printed mechanical arm that offered a solution for people without elbows. With a GoPro harness, plastic tubing, fishing line, and orthopedic elastic bands, the first prototype of this trésdesis was created. Simple materials that were also easy to find initiated a process of R&D that resulted in this design, that of the trésdesis Vicky, that now has numerous awards and helps thousands of people with disabilities.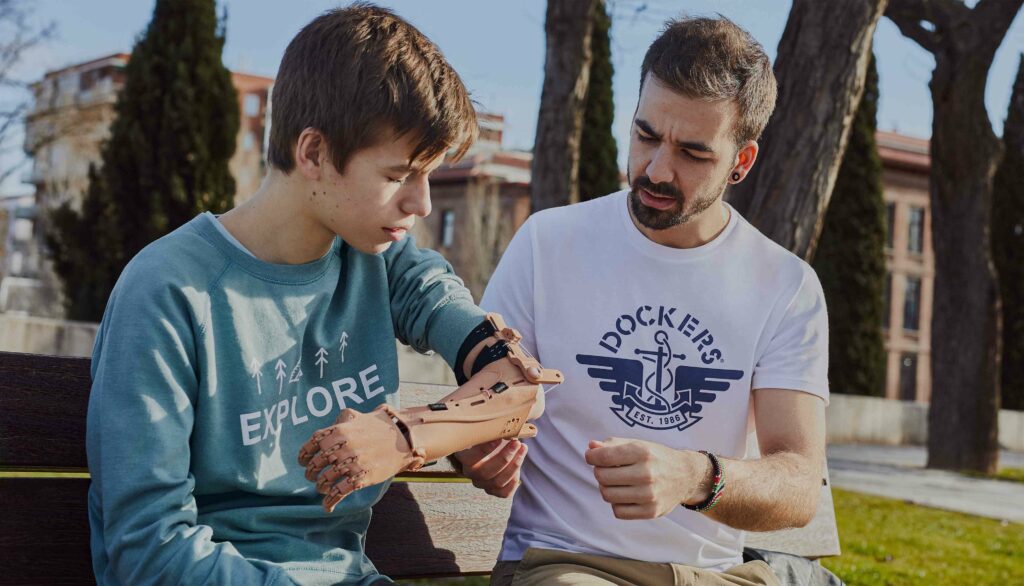 Ayúdame3D is made up of a multidisciplinary team of 6 people who dedicate themselves to helping people with disabilities or without resources. We produce and deliver different 3D printed assistive devices, giving a social value to a technology that can change and improve the lives of millions of people. In Madrid, the NGO has opened the world's first 3D printing social farm. It's a technological space for the innovation, research, and development of new assistive devices that give 3D printing a new meaning: that of changing the world and improving the lives of millions of people.
We have more than 20 printers that are in charge of making second chances for people. BCN3D donated a total of 4 Sigmax printers, which today serve the social organization and allow them to create aid devices on a larger scale.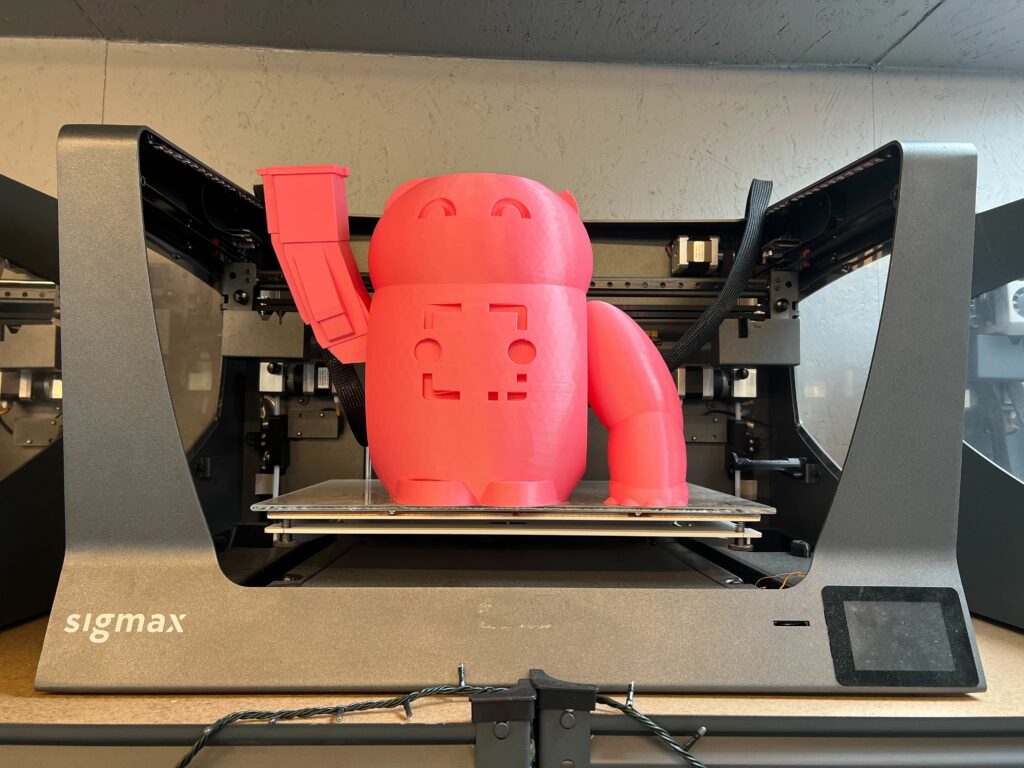 It is from this innovation hub that most of the aid is sent to the more than 50 countries in which Ayudame3D is present. At the beginning of 2020, we opened the Rift Valley's first technology classroom, in the Bamba orphanage, run by local students trained in 3D printing, who design students trained in 3D printing who design and manufacture aids for people in their community. In this way, a fully independent aid network is created in the country. This classroom was created in February 2020, and since then the printers have been in operation creating everything from protective everything from coronavirus protective screens to hand out to people, to the trésdesis.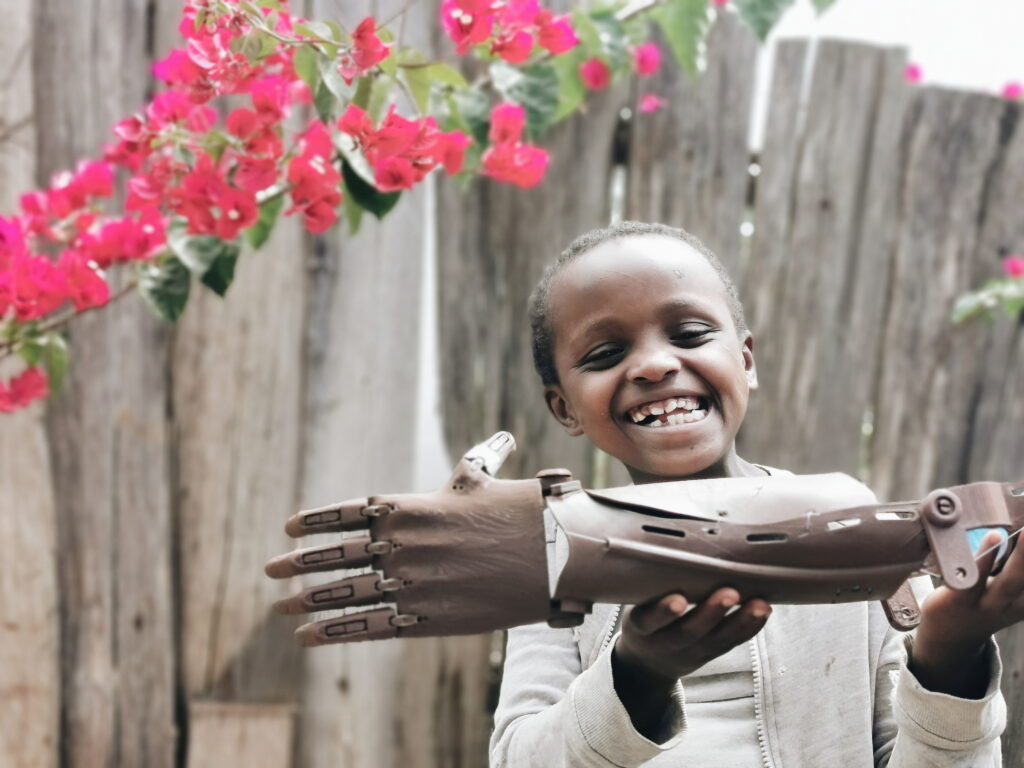 Ayúdame3D also develops Corporate Social Responsibility programs of a technological nature in order to create a more ethical and supportive business environment. Among these programs include solidarity teambuilding, solidarity conferences or products, and sponsorships, which make it possible to send trésdesis to more places in the world in collaboration with various companies or the maintenance of the Social Innovation Hub.
"Helping is too easy not to do it" is the motto of this NGO, which began in 2017 by delivering 5 3D printed arms, designing a new assistive device with the help of simple materials, and from a 22-year-old's bedroom. Four years later, the delivered aids have increased to more than 300 per year and the countries in more than 50. 3D printing technology has social value and Ayúdame3D maintains the objective to prove this every day.