Using BCN3D Sigma 3D printers, the team at Suntem 3D has been able to create a 3d printed architectural model of the emblematic Turning Torso building by architect Santiago Calatrava.

Ever since they were students, the architects of Suntem 3D have been in love with the work of architect Santiago Calatrava. They deeply admire his ability to create strong, coherent concepts that elegantly blended architecture and structure.
It was for this reason that they decided to 3D print the Turning Torso building, as a tribute to their inspiration. 

The origins of the Turning Torso
As an important part of the Malmö Western port transformation program in 1999, Calatrava was invited to develop a mixed-use residential tower in the port area of Malmö, Sweden. 
The ensuing project began as a vertical sculptural element to symbolize the human body in motion. The shape of the building was composed of nine units (each containing five floors), rotated from each other, and located around the central core to generate a spiral motion.
At 190 meters, the Turning Torso is the tallest residential building in Sweden and the second tallest residential building in Europe.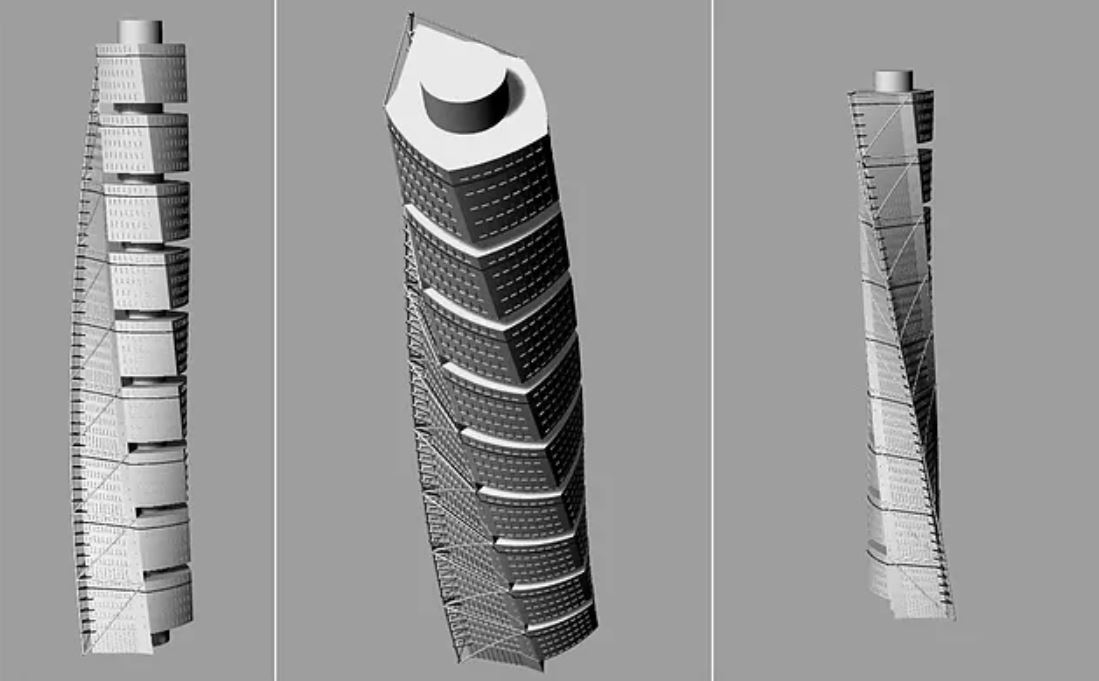 A 3d printed architectural model as an homage to Calatrava
In order to make their idea a reality, the Suntem 3D team set out to design the digital model. Once created, they started printing the pieces with their BCN3D Sigma printers. 
The mock-up was printed in PLA, an ideal choice for those models and prototypes that need good surface quality and aesthetic details. PLA is the perfect material for parts containing overhangs, complex geometries and intricate curves, which was needed in this case. Additionally, it is cost-efficient, but its good surface quality means it is still suitable for customer presentations to help visualize a product. 
After 137 hours of 3D printing, a physical model of the building was ready. The mock-up was made to a scale of 1/135, and measured 1 meter and 40 centimeters. 
It is certainly easier for architects to visualize their designs with the use of a 3D printed model. With some BCN3D Sigma printers and some PLA, this case was a success in quickly and efficiently bringing the architects' idea to life.
Suntem 3D is the official reseller of BCN3D Technologies in Romania. Check them out at https://www.suntem3d.ro/.