Makeat is an innovation, design and product development center focused within the gastronomic sector. We devise and produce new and different creations, as never seen before. In a place where design and technology merge with gastronomy, we seek to surprise, generate emotions and create a complete and immersive experience through our new concepts, products and services.
Our years of experience in the sector provide us with a Think Tank which houses extensive knowledge in gastronomy, technology and product design; this is what allows us to offer customized solutions with a creative impact. 
Our technological base and disruptive vision on the world of gastronomy and products have been derived from the affirmation that the customization of products, and the evolution of processes and applications that have to become the differential value, are not only for the catering industry, but also for the food industry. The solutions we provide are applicable to both B2C and B2B.
We carry out a 360° service; from ideation and consulting, to the development and production of specialized tools for each client, focusing on their needs and generating customized solutions that optimize processes and offer added value.
Working with 3D printers, such as the ones from BCN3D, means we can be constantly researching new technical materials that can be applied to gastronomic products: tableware, products to mechanize an industrial process, kitchenware, and products that serve as a matrix to generate a mold.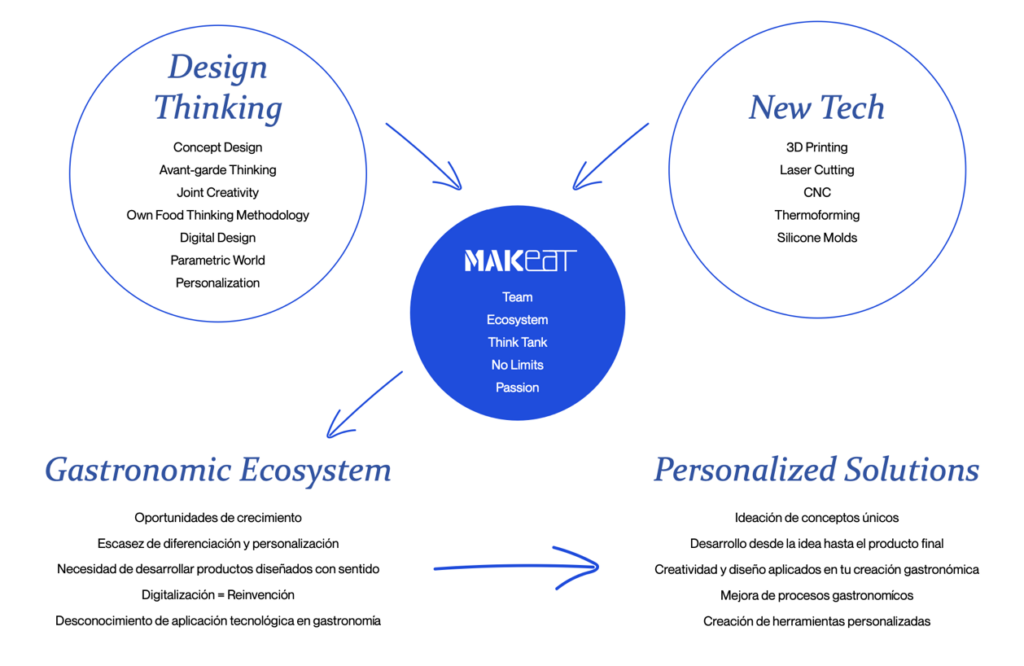 Our vision is to be the R+D+i center for the gastronomic ecosystem, and our mission is to offer a different gastronomic experience that surprises the consumer through the creation of products that encompass design, technology and creativity. We act as a bridge connecting the creative imagination of the different disciplines, and we firmly believe that, from this union, the real changes in innovation are born. We believe that eating should be fun, and an act of exploration and surprise. Nowadays, food gives us meaning, presents a message and emotion, and communicates an identity.
Constant training of the team, continuous investment and an exploratory vision make Makeat a strategic partner for each professional to generate their own personalized product, differentiating it from the competition and increasing the power of its own brand.
It is not only about having access to technology;  it is about how to use it, and how to innovate by applying processes to provide much more effective, notorious and differential solutions. We create solutions, not only for the product, but also in the processes, in the creation of products in a different way, and in the machining in order to be more efficient and sustainable.
Therefore, we created our own development methodology inspired by design thinking: food thinking is where, through a series of steps, we turn a concept or idea into an edible and different final product.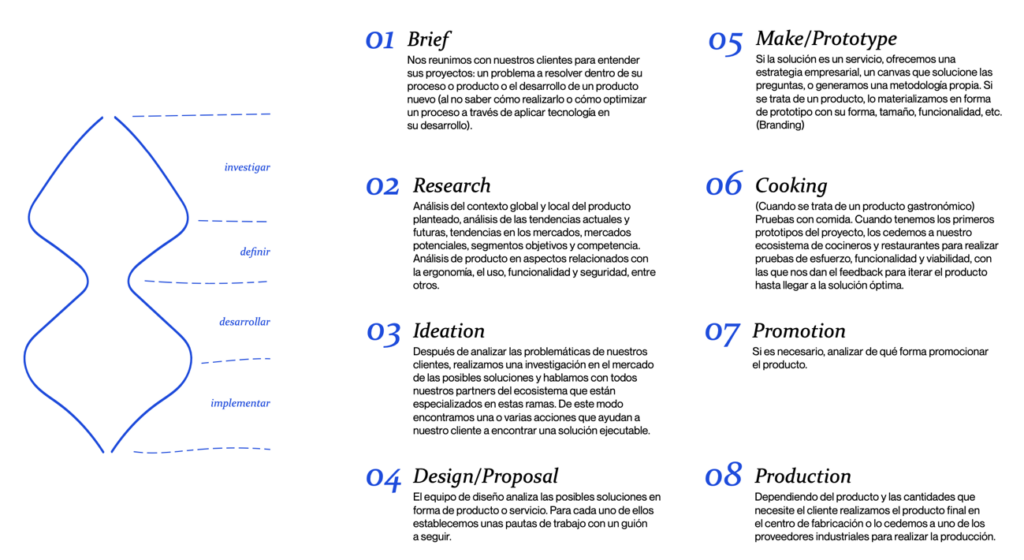 An example of this process is our collaboration with Eric Ortuño, from Atelier de Barcelona, who requested a piece representative of the city of Barcelona. We took it upon ourselves to create a tablet in the shape of the iconic architecture of L'Eixample to sell on their shelves. 
Another case came from Giacomo Gianotti, the CEO of Paradiso, known as the best cocktail bar in Spain, who came to us with the idea of launching a new menu called "UNIVERSE". Through the use of 3D printing and digital fabrication, we were able to adapt the new items for his menu. 
At this bar, customers are firstly greeted by a moon-shaped menu.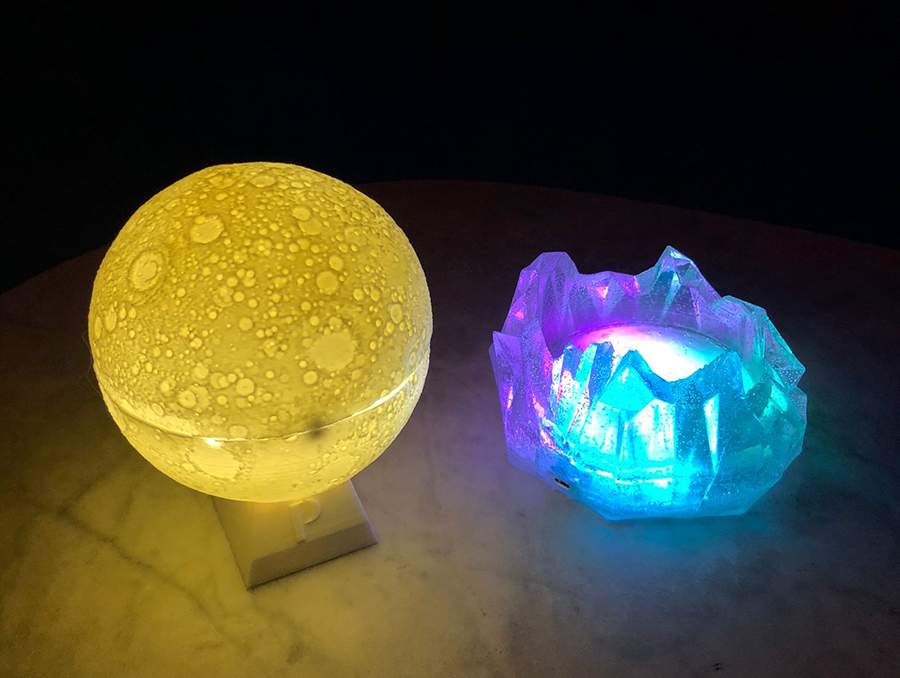 Our collaboration produced a cocktail inspired by the aurora borealis. Sitting in a glass holder shaped as ice, the glass lights up to reveal the lights of the auroras.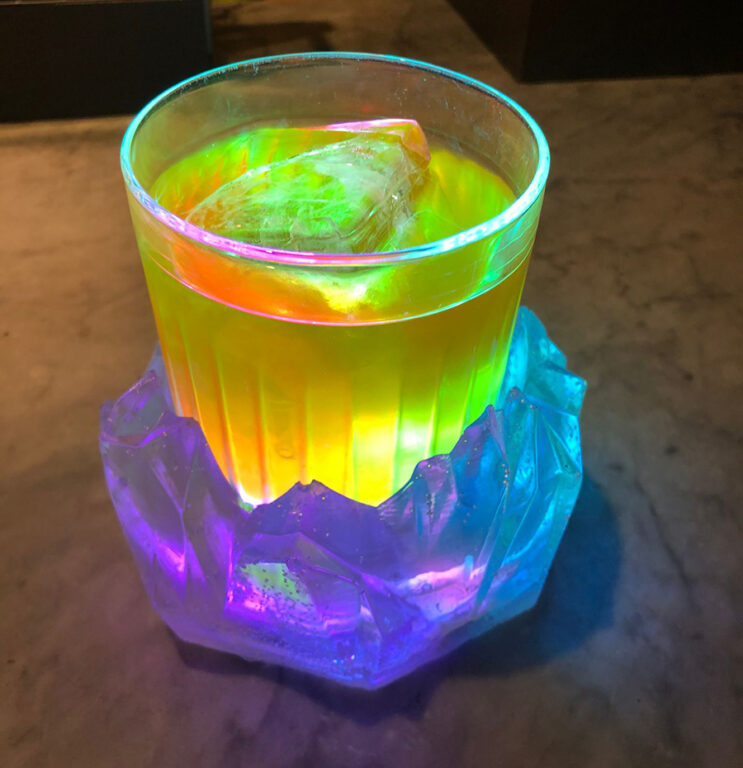 We also developed an interactive tray that at the push of a button generates a tornado inside the glass as a way of mixing the ingredients.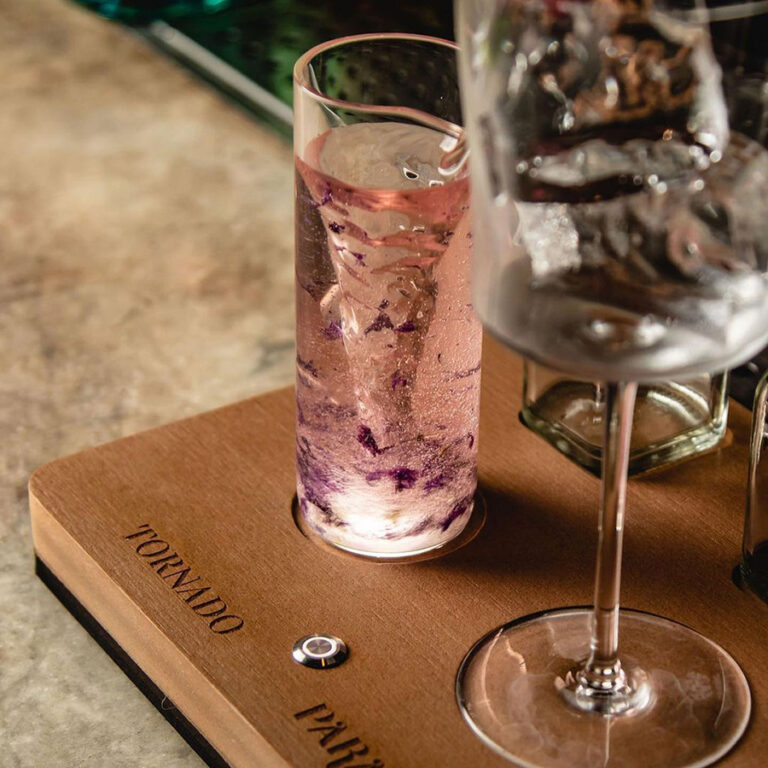 In conclusion, we use technology and design to develop customized products that make sense for any professional or company in its context and particular objectives, adding both a digital and creative touch in order to play with the user experience.