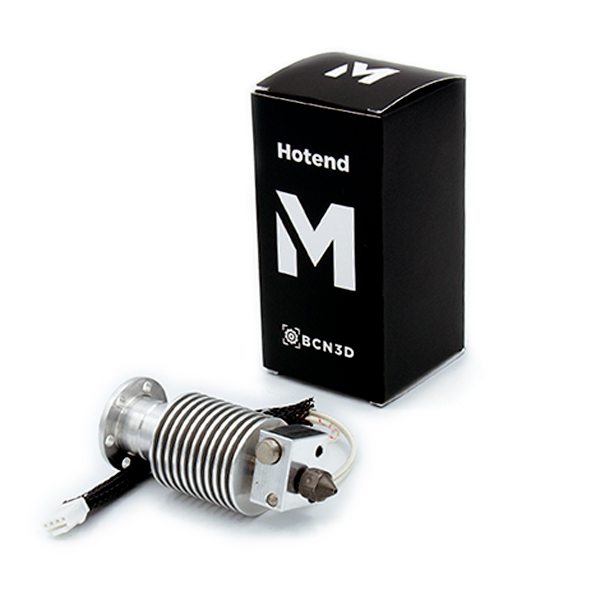 Hotend M
174,95€
In stock
Our Hotend M is made from a special alloy of tool steel with a 0,4mm nozzle.  When paired with the BCN3D Epsilon, it opens up a whole new world of metal industrial applications. This hotend is immensely hard and maintains this strength against high temperatures without ever softening.
The Hotend M is only compatible with Epsilon W50 and Epsilon W27. It is the correct hotend to print with BASF materials as Ultrafuse 316L or 17-4PH.
If you want to know more about how to print with metal with the Epsilon Series, such as how to install the pack and how the workflow works, take a look at our product page: Metal Pack.