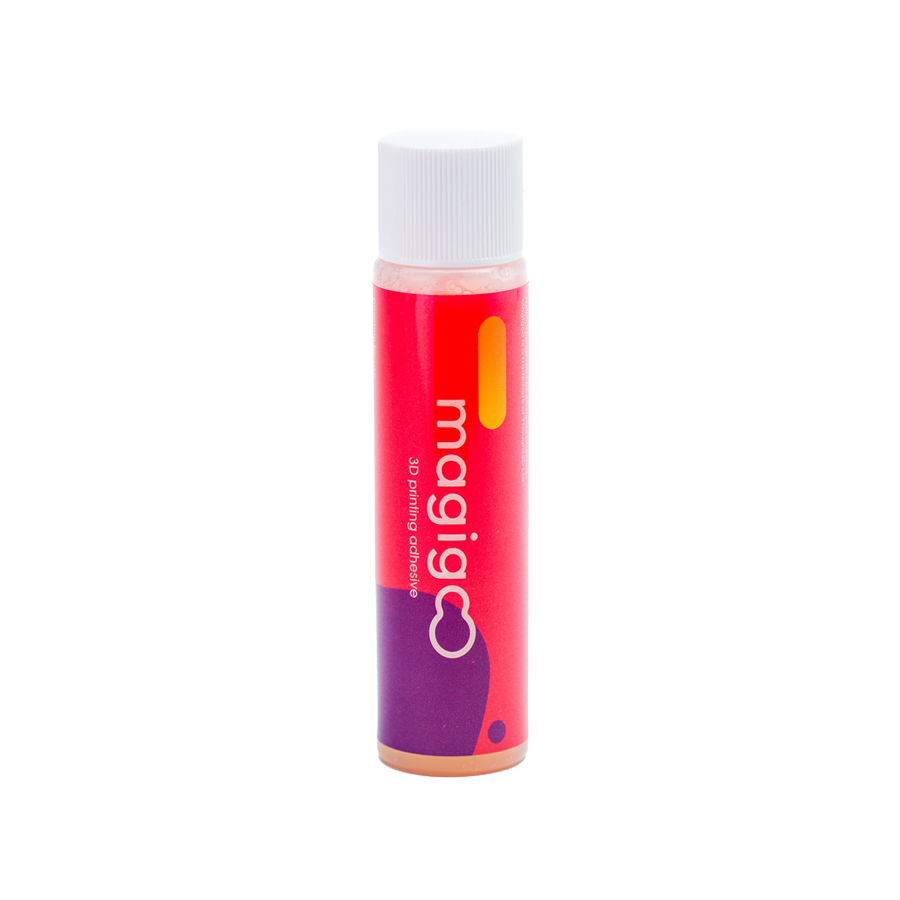 Magigoo 50ml: Build plate adhesive for a wide range of materials
15,00€
In stock
Magigoo is ideal to achieve a good adhesion between the 3D printed part and the printing surface glass of your 3D printer in order to keep the part fixed. Compatible with all BCN3D Technologies 3D printers.
This adhesive has been specifically designed and extensively tested to work with PLA and ABS plastics. But not only works effectively with these materials, it has shown good results also with HIPS and PET-G.
Is ideal for technical materials such as PET-G and ABS because these materials tend to have more warping. This means that the printed plastic will curl up when printing it. Warping happens because of the properties of the plastic and some of them tend to shrink when cooling down fast.
Some Features of the Magigoo:
Easy-release: adhesive properties are designed to release the 3D print once the build plate has cooled.
Easy-clean: easily cleaned with water.
Long-lasting: 100+ average prints.
Odourless: is safe to use – be it in a closed room or educational workshop with kids.
Non-toxic: don't worry about nasty chemicals.
Shake the bottle.
Apply to the desired area by pressing the nib on the bed (activating the inner valve) and spreading as needed.
Print according to the filament/printer manufacturers' recommendations.
Allow to cool and Remove. The print should pop right off
Clean using a damp cloth (with water) to wipe off.
*Do not squeeze the bottle when applicator spring valve is not active – it may result in applicator popping out.
Download the documentation:
Safety Datasheet:   English, Spanish
Technical Datasheet: English