Istituto Europeo di Design uses their BCN3D Sigma 3D printers for prototyping and functional testing, speeding up students creative process and turning conceptual designs into reality
IED, the Istituto Europeo di Design, is an international network of schools with eleven seats worldwide specialized in training, development and research in the disciplines of Management, Fashion, Design and Visual Communication. During this last year they have implemented 3D printing technologies at their facilities.
Why 3D printing is useful for the students?
"The IED philosophy is built using a methodology based on learning by doing. Therefore, the rapid prototyping part becomes very important. Specially, in the design discipline thanks to the new technologies that we have within reach, rapid prototyping allows accelerating creative processes. Students, during the design process, can quickly validate and test ideas through 3D printed models." explains Raffaella Perrone, IED Barcelona Design Managing Director.
Prototyping a concept car for the 2035 year
One of the projects done with the BCN3D Sigma 3D printers during this last year is a concept car done by Miguel Ángel, Alberto Martínez y Joan Franc. The brief consisted in designing the mobility of the future, specifically for the year 2035. The idea was to answer the question about how to maintain the pleasure of driving in the future.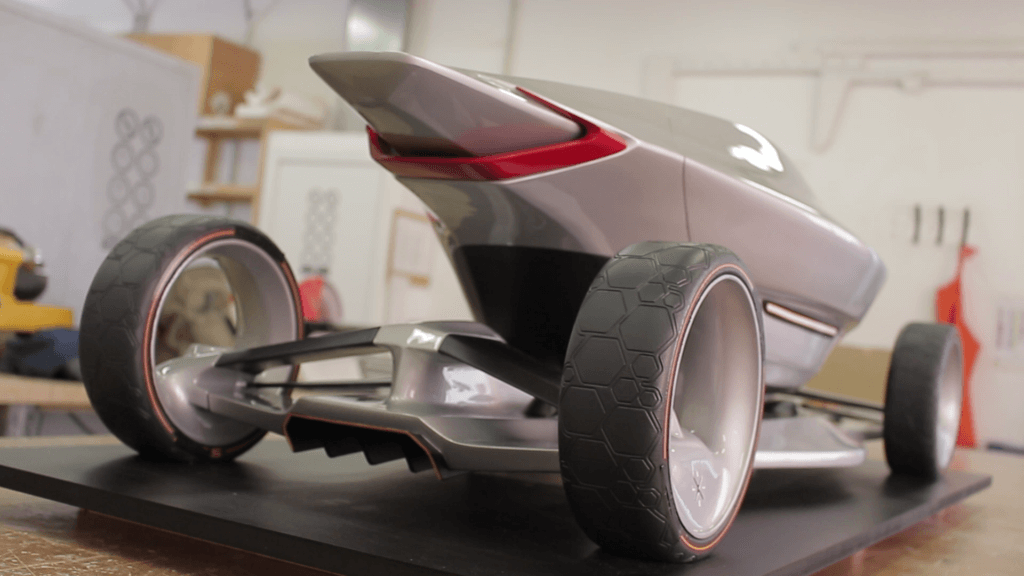 "The challenge of the project was to reproduce the 3D model designed in the computer as closely as possible. In order to do so, we have used the best technology in the market. 3D printing technology has allowed us to reproduce the complex and organic shapes that we had designed. This was possible thanks to the BCN3D Sigma 3D printer." says Miguel Ángel.
IED Barcelona, by using 3D printing technologies, clearly demonstrates how 3D printing can revolutionize the phases of product development. Are you interested to find out what BCN3D Technologies can do for your business? Contact us filling out the form below, we love hearing from you!