The CIM UPC is the UPC's technology center in the field of Additive Manufacturing, where we advance Digital Manufacturing through Research, Innovation, Technology Transfer and Training. We believe that Digital Manufacturing has the capacity to challenge all aspects of our society, from the energy transition that stops climate change, to universal access to better standards of quality of life and the full exercise of human rights.
Our activity in the field of 3D printing enables us to lead successful initiatives for a better world: prototypes to test critical surgeries, public spaces to make digital fabrication accessible to everyone, customized 3D printing equipment for R&D departments and research centers, and much more.
To carry out all our activities, we have a Pilot Plant where we work with industrial manufacturing equipment (subtractive and additive), 3D printing and scanning, CNC machining, automation and robotics. The Pilot Plant serves as a laboratory to demonstrate the capabilities of each of these technologies. In addition, our students can do internships and simulations in this Pilot Plant, following European standard requirements.
Daniel Gómez is our current Head of Technological Services at the CIM of the UPC, where he manages and implements subtractive, additive and composite manufacturing technologies for prototyping. Daniel has a degree in Industrial Modeling from the Llotja School, a postgraduate degree in Manufacturing Process Engineering, a postgraduate degree in Advanced CAD Technician and a Master in Production Management from the CIM of the UPC. Beginning his career at the CIM UPC as a technician of prototypes for companies in the industrial sector of automotive and household appliances, among others, and as an advanced technician in additive technology, he now manages the Pilot Plant. 
Daniel, what is the Pilot Plant?
The Pilot Plant is a workshop open to companies where, thanks to Additive Manufacturing and the full range of rapid prototyping technologies that we have, we can help to manufacture their prototypes or final products to reduce the development time of their product. We always respect the confidentiality of projects. 
It's an open space where our mission is to advise and demonstrate the new methods of Industry 4.0 to companies with little experience in the field or startups. In fact, we have a direct relationship with the Master in Design and Engineering for Additive Manufacturing, specifically with the Postgraduate course in Additive Manufacturing for Rapid Prototyping, where we share the daily work of the Pilot Plant with the classrooms.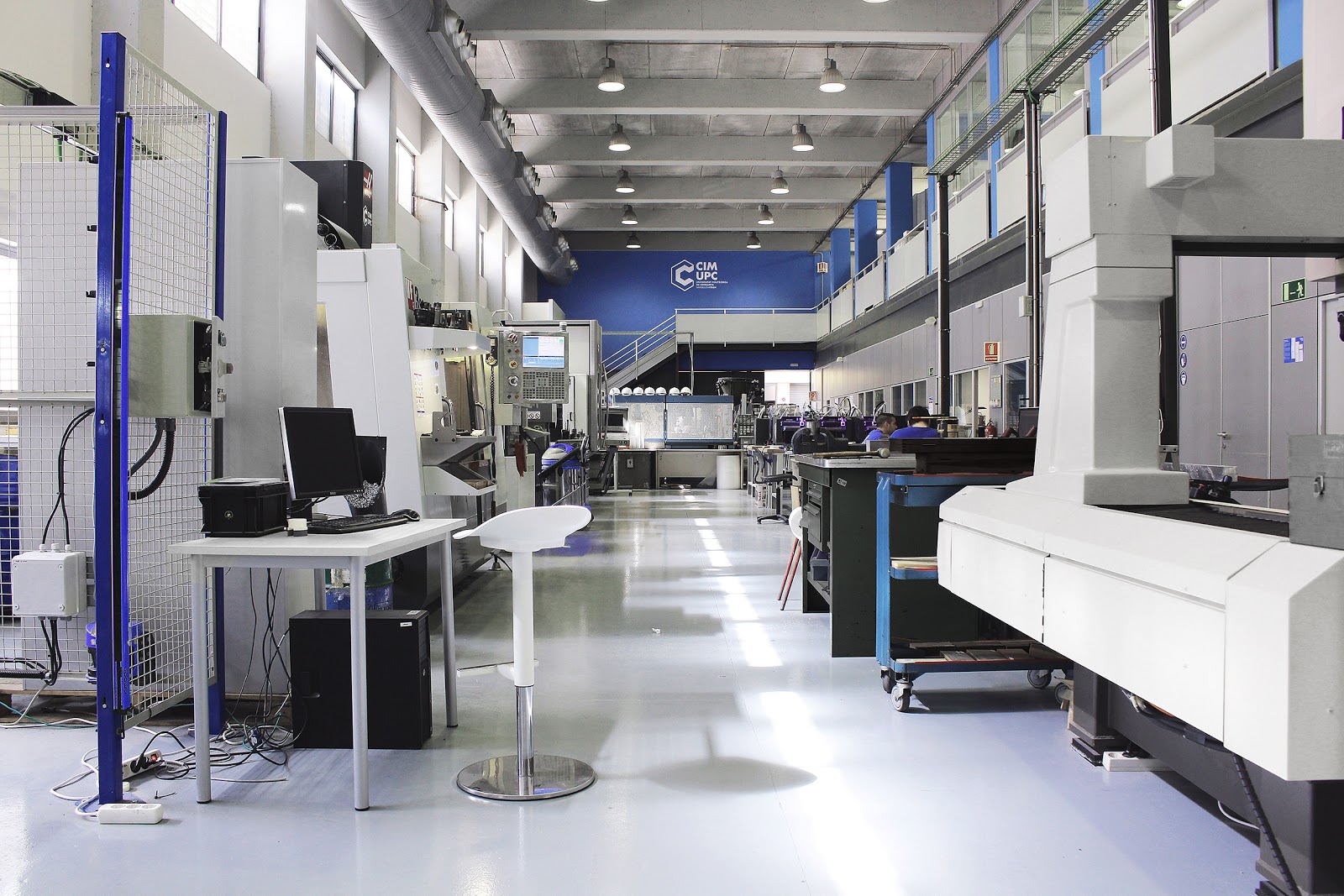 Can you explain the most important services in additive manufacturing offered from the CIM UPC? What would be your highlights from each one? 
One of the available technologies we have in additive manufacturing is stereolithography (SLA), which allows us to achieve high performance precision and a good surface finish, with an efficient production speed.
Another is Fused Filament Fabrication (FFF), which uses a thermoplastic material thread and an extruder. The production can be carried out at a very low price and allows printing with both industrial and desktop equipment. Through our project with BCN3D Technologies, we have made this technology accessible to the general public, perfecting the use of the independent dual extruder system IDEX (Independent Dual Extruder) in BCN3D Sigma, Sigmax and Epsilon printers.
Furthermore, we have Selective Laser Sintering (SLS), which uses a high-power laser to melt plastic powder particles, for manufacturing prototypes with good mechanical and functional properties and suitability for end-use parts.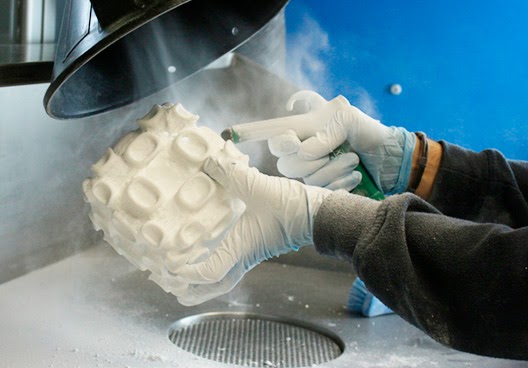 Another technology is Polyjet, which uses a beam head to build 16 micron thick layers, which can generate very complex and precise geometries. Other technologies include CNC Machining, Silicone Molds and Metrology.
What areas is additive manufacturing applied or used in today?
Additive manufacturing currently has applications in many different fields of engineering and industry, for making both prototypes and final parts. Outside the industrial field, it is used in architecture, construction, food and medicine.
What uses do the prototypes manufactured at the CIM UPC have?
The uses change according to the type of prototype: geometric prototypes are used to validate the design and check the geometric concordance and assemblies; aesthetic prototypes are used to evaluate the aesthetic aspects and as samples for customers, trade fairs or catalogs; functional prototypes allow validation of the operation of the final product and, in some cases, serve as the final product; technical prototypes are used to evaluate all the functions of the final part. 
Why do companies choose CIM UPC? 
At the CIM UPC we are committed to personalized processes and close support. Each customer receives a unique treatment, can intervene and decide in the phases of the manufacturing process and, whenever possible, can come to our Pilot Plant facilities to see for themselves how we work with their product or prototype.

What makes CIM UPC unique in prototype manufacturing?
What makes us unique is our experience and leadership – more than 30 years in the field of manufacturing – together with our close relationships with our customers. We accompany them throughout the process, from the initial idea to the final step.
What role does innovation play, and is it important in the center's day-to-day operations? 
With students of the Master of Design and Engineering in Additive Manufacturing, our objective is to design everyday products (glasses, a lamp, components of a bicycle…) to achieve a viable product for manufacturing, and even industrialization.
Innovation has played a key role in the industry for a long time. The most important thing for us is to gather knowledge of the maximum outputs and limitations of Additive Manufacturing technologies, to then look for synergies between the two to make innovative and meaningful products.