Every year there are 3.8 million concussions from athletic endeavors. However, the six on the hockey team of Whitman Kwok's son are what compelled the creation of KAV. Foam-based helmets, the only option in hockey and most every other sport, provide limited protection against rotational accelerations while injection molding constrains helmets to a limited number of sizes compromising fit and safety. KAV's mission is to elevate athletic performance and protection with highly engineered, bespoke helmets.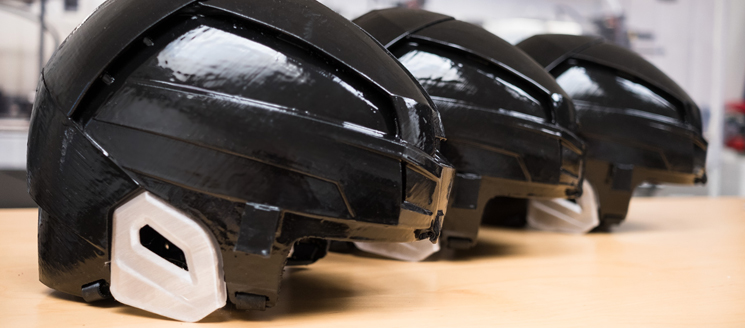 Hockey Places Extreme Requirements on Helmets
Ice hockey is a fast paced game with over 1.5 million registered players worldwide and millions more who enjoy it recreationally. Players skate at 32 km/h, shoot the puck upwards of 130 km/h and constantly jockey for position on the ice making ice hockey an exciting spectator sport. The very same feats of athleticism place significant demands on equipment. Helmets must not only protect players, but they must also be comfortable and fit well to handle all the rapid movements of players. Existing helmet technology has relied on closed cell foams and injection molding for more than three decades and has fallen behind the increased speed and power of today's game. With the advent of 3D printing, new opportunities for performance, safety, and personalization have presented themselves.  BCN3D is a critical partner in KAV's 3D printing capabilities.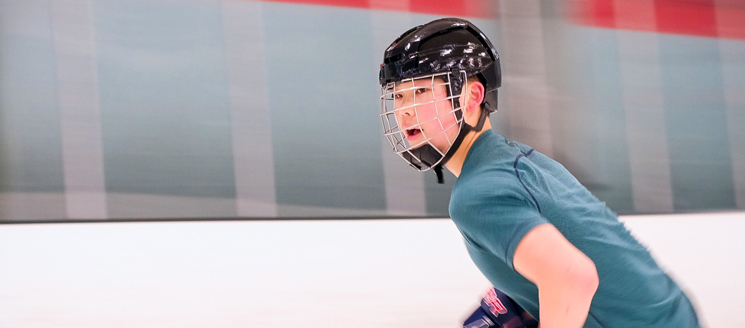 A solution for customization: 3D Printing
KAV was founded to address the dual problems of finding a helmet that fit well and improving safety. To achieve these goals, KAV decided to make 3D Printing Technologies the core of their design and manufacturing workflow. KAV has focused on the best playing experience with the following characteristics:
– Designed from the ground up to reduce the rotational and linear accelerations.
– Personalized fit accommodates not only many head sizes but also head shapes.
– Lighter weight, to minimize fatigue and encourages heads-up play and situational awareness.
– Extensive ventilation and non-insulating materials provide unmatched thermal regulation, minimizing fatigue.
– Completely integrated fasteners eliminate bolts that rust, break or occupy critical space in the potential zones of impac.
Summarizing all this information, the KAV Hockey Helmet ensures the three most important factors of a hockey helmet thanks to the adaptability of 3D printing, which are: Protection, Comfort and Fit.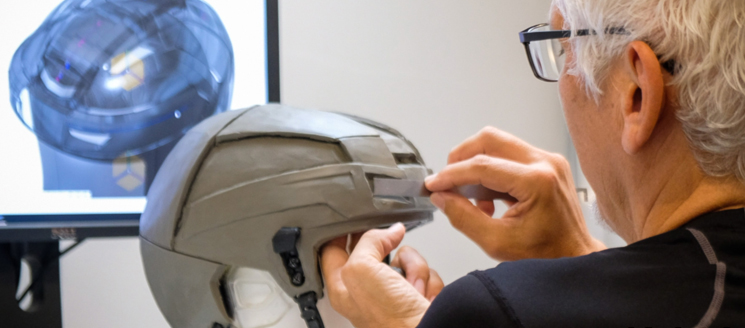 The importance of BCN3D Printers in the Design and Production Stages
Like many companies, KAV uses 3D printers as part of their design workflow, but they have also fully integrated 3D printers into the manufacturing process. Designs are printed, reviewed by athletes and impact tested in a matter of days. With thousands of impacts under its belt, the helmets not only incorporate user feedback, but they are also optimized to minimize the impact forces associated with head trauma.
KAV decided to use BCN3D Sigmax because of its IDEX Technology, which ensures a clean transition between materials when enabling water-soluble supports and because of its massive printing volume to create large fixtures for KAV's fabrication plant. Apart from this, the new Mirror and Duplication modes allow KAV to maximize their productivity printing helmet accessories in half the time.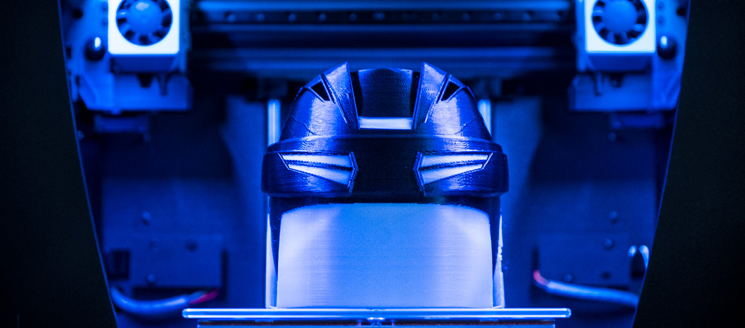 Next Generation Performance thanks to 3D Printing Technologies
Helmets manufactured via injection molding, require significant tooling and large batch runs making it impractical to offer enough sizes to accommodate the unique dimensions of each athlete's head. Furthermore, the design restrictions dictated by manufacturing molds limit the performance potential of helmets.
3D printing is the ideal platform to get tailored helmets, as it reduces the expense of tooling and opens up the use of novel structures, which enables KAV to produce a safer and better performing helmet. Outsourcing the production of the printed parts would have cost KAV at least 4x more and increased lead times by a week. BCN3D Sigmax's competitive price made in-house prototyping and production a reality.
KAV is using one of the unique strengths of 3D Printing to offer the best performance through personalization, to their ice hockey helmets. Apart from this, BCN3D Printers are used to produce final parts of the helmet accessories thanks to the high-productivity printing modes of the R19 models.
Would you like to know more about 3D printing? Request a free sample part printed on BCN3D printers that will help you visualize all the possibilities and capabilities.