For any 3D printer food products heading out to market, it's vital to ensure your clients are in safe hands. Let's have a look at how it works, the considerations you should bear in mind, and the materials you have to choose from. 
Cutlery, packaging, water bottles…you name it and chances are someone out there has 3D printed it! One of the most exciting developments in 3D printing over the course of the last few years, food-safe 3D printing is an exciting prospect and becoming increasingly more popular day by day…so let's see how you can keep your clients from ingesting any harmful chemicals. 
How does a 3D printer food safe process work?
If your 3D printed part is coming into direct contact with consumable goods, your quality management plan set in place needs to detail each step in the process. 
You'll require a printer dedicated to this purpose only and locked down to just one material. Your whole solution needs to be dedicated to just one material; that means your glass enclosure, hotends, and bowden tubes! If you print a part through a machine that's already printed with ABS, your part will be contaminated through the leftover material in the nozzle. 
You even need to consider the use of adhesives on the print bed. For this, you have the option of sterilizing the part afterward or removing the use of adhesives altogether.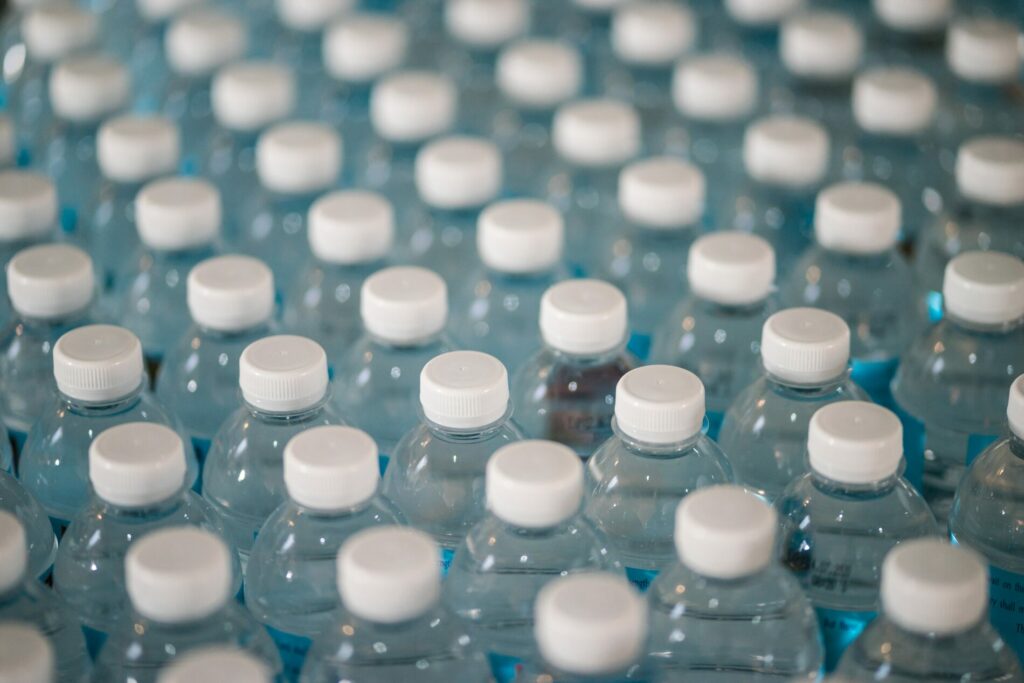 Suitable materials
What largely contributes to a material being classed as food safe is whether or not it is smooth, since porous surfaces naturally hold more bacteria.
One option is the versatile and technical PET-G is a popular choice for its high resistance to water and chemicals, making it perfect for water-tight containers and protective packaging. Furthermore, metal-detectable PET-G is suitable to be in direct food contact, since it can be detected in food production lines for any rogue tooling parts tobe identified before the goods are packaged up. You can also use colored materials for an attention-grabbing contrast between plastics and consumable goods. 
In the realm of metal materials, Ultrafuse 316L is a great option for its high corrosion resistance.
Another way of ensuring your material qualifies is by having it chemically vapor smoothed – AMT Technologies is one company that carries out this process for certification. 
One manufacturer that's put this into practice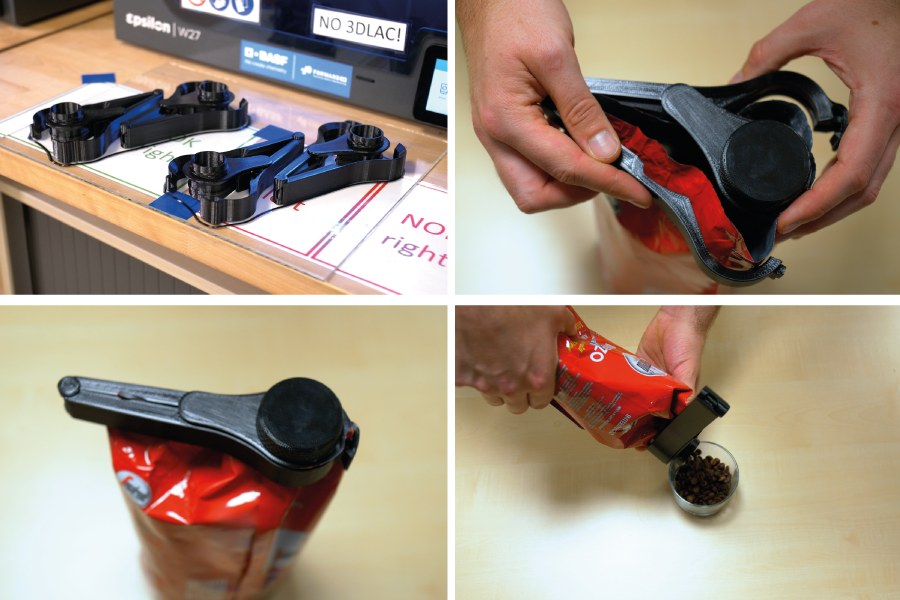 A good example of following a strict food-safe manufacturing process is that of Replique and BASF Forward AM's for domestic goods manufacturer Miele. This coffee clip is printed in food-safe, non-toxic Ultrafuse® PET.
To sum up, if you stay cautious and adhere to the rules throughout your entire process, 3D printer food products can be an extremely efficient way of speeding up your time to market. 
For more information on the material range available within our BCN3D portfolio, have a look at our specialized white paper.